No More Excuses - Book a Caribbean Cruise
Baby, it's cold outside. You need some TLC and a dose of Caribbean sunshine. Why not take a Caribbean cruise? For first-time cruisers, it may be a little intimidating: you don't know what to expect, how to act or dress, or how to pack. Maybe you have a few excuses for not going on a cruise. Here are five silly reasons for not going. Let's see if we can change your mind.
Cost of Cruising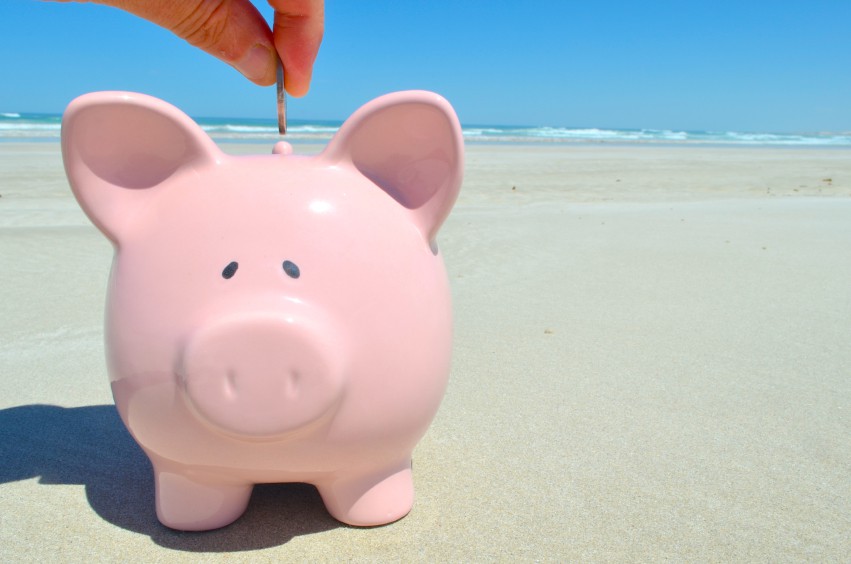 Yes, cost is a consideration, especially if your budget is tight. In the travel industry, we call the first three months of the year "wave season," because that's when the cruise lines offer their best deals. Today, I saw a three-day NCL cruise to the Bahamas from Miami for $329. That price includes the ultimate beverage package, so your alcoholic drinks are included. On Carnival Cruise Line, you can sail from Miami to Nassau for just $234. As vacations go, that's a great deal. All your lodging, food and entertainment is included. If you can't go this year, start a cruising kitty. Put $10 a week in (per traveler), and next February, you'll be on your way.
Seasickness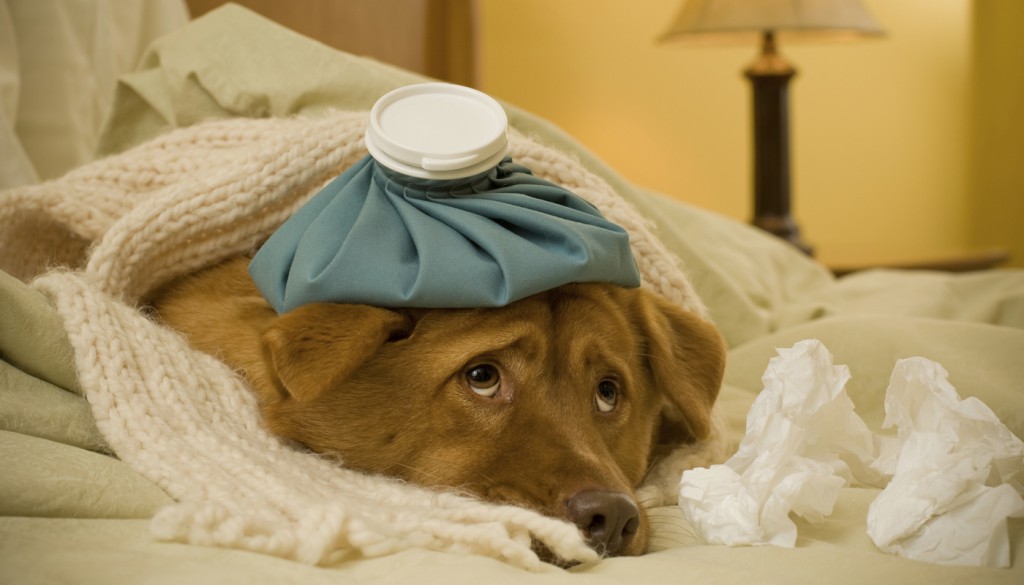 If you have severe motion sickness, take heart. Modern cruise ships have stabilizers that limit the "motion of the ocean," and the larger the ship, the less it rocks. I know people who feel that motion no matter how slight it feels to me, so here's a solution: medication. There are several medications that will lessen the effect and settle your stomach. Try Dramamine (dimenhydrinate) or Bonine (meclizine), but remember to find the non-drowsy formula. (For me, a Bonine pill is a guaranteed afternoon nap.)
You can also ask your doctor for Scopolamine, which comes as a patch you put behind your ear. Some sailors swear by ginger. Just chop some fresh ginger and put it in your mouth. You can also buy ginger gum or chews.
Here are some other suggestions for seasickness:
Treat an hour before you might feel symptoms. Give the pill time to work.
If you feel nausea, go to an outside deck and concentrate on the horizon (difficult at night, of course). Try to keep your head as still as possible.
Chew on soda crackers such as saltines and sip clear, carbonated beverages. Refrain from alcohol.
Get off the ship as often as you can. Symptoms go away quickly on land.
Crowds — on Ship and in Ports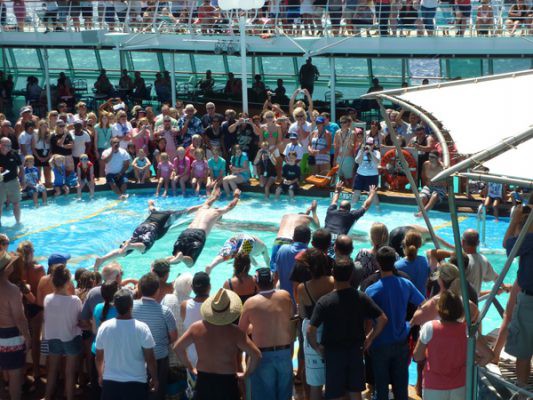 Caribbean cruises will stop in small ports such as Freeport and Nassau, and can swell the port neighborhood by several thousand people. Modern cruise ships can carry up to 5400 passengers (the Harmony of the Seas, the largest passenger ship in the world, has room for 5479 plus crew.) So, of course, there will be crowds. But onboard, the ships are so huge, they never feel crowded. If crowds do bother you, try going to the dining room early, hitting the breakfast buffet before 8, or making a reservation for specialty dining. Some cruise lines, like Viking and Windstar, specialize in the "small ship" experience and you will rarely see crowds.
If you can afford the increased cost, consider booking the concierge class. Norwegian, Royal Caribbean, Regent Seven Seas, Disney, MSC, Oceania, Celebrity and Princess have great services for VIPs, usually with a suite. You'll get priority boarding (no lines), private sun decks with no crowds, priority seating when dining, and other perks like snacks and drinks in the VIP lounge. In port, if you aren't taking a shore excursion, get recommendations for uncrowded attractions from the ship's destination concierge.
Kids — You Don't Like Them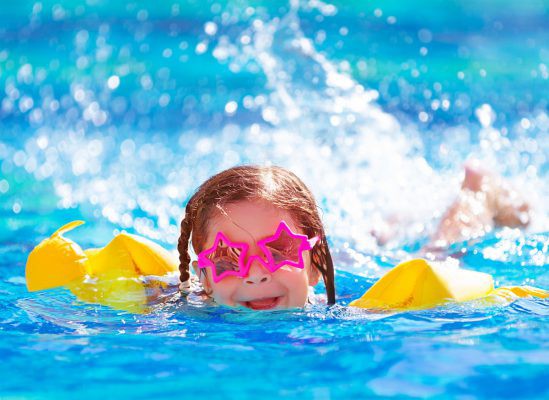 If you don't like kids running amok or screaming in the pool (why do they do that?), there are places on most ships that are reserved for adults only. On Carnival ships, adults can visit the Serenity area, with deck loungers and whirlpools. The Sanctuary on Princess ships, with its own stewards catering to your needs, is also adults-only. On Royal Caribbean ships, you can head to The Solarium for an adults-only pool, and on the newest ships, the Club-themed Spice H2O is an all-adult party spot.
The time of year also has a bearing on how many kids are on board. Few kids go cruising in September, as most are in school. Also avoid cruises that advertise "kids sail free" specials, for obvious reasons. For dining peace, don't eat early. Kids rarely spoil the atmosphere at late dinner seatings.
Entertainment is also segregated in many cases, with late night comedy shows restricted to grown-ups for their naughty content. Casinos are always no-kid zones, on all ships.
Certain cruise lines, because of their cost, reputation, or policies, are better for avoiding cruising kids. These include Azamara, Oceania, Windstar, Viking River Cruises and SeaDream.
Cruise Ports are Too Far Away
Transportation to ports is an extra expense, so this excuse is not really lame. But, ships are leaving from more ports than ever, and you can find sailings from Galveston, New Orleans, Charleston, Cape Canaveral, Fort Lauderdale, Long Beach, Seattle, Vancouver BC, Anchorage and San Francisco, among others. Cruises from New Jersey head out to Bermuda and the Bahamas, while cruises from Baltimore will take you to southern and eastern Caribbean ports. Cruises from New York City or Boston also visit the Bahamas, Bermuda and Canada.
* * *
Cruising can be an economical vacation because of its all-inclusive nature, or it can be the most luxurious and costly vacation you've ever had. You really must try it, just once, and we think you'll be back for more. Here are some more cruising tips, to help you get excited about leaving the dock:
By Kay D. Harrison
Signup for Cruise Deals
Exclusive access to private sales, customized specials & more