Not to Miss Sights Throughout Croatia
Lately, you may have been thinking about your last trip to Europe, or the trip you never took, especially during this unprecedented time. While 2020 travel to most of Europe is not permitted from the U.S., the country of Croatia is open for business to U.S. travelers. Many companies are starting to offer 2021 vacations in spring and beyond – at great rates. This is the perfect time to plan your next, or first, European vacation you have been dreaming about, save money and enjoy touring without large crowds. A trip to Croatia fits that bill perfectly and should be at the top of your travel list.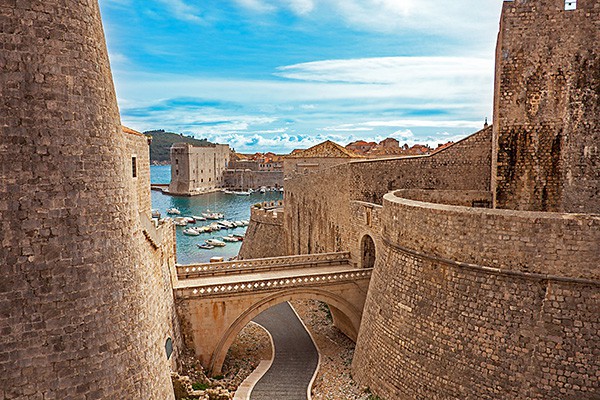 Croatia has much to offer when it comes to beautiful scenery and rich history. If you are a fan of Game of Thrones you'll get the chance to explore the world of Westeros and the legendary Seven Kingdoms. Visit many epic filming locations featured on the show throughout the cities of Dubrovnik, Lokrum, Ston, Split, Klis, and Trogir. With its medieval appearance, complete with cobblestone streets and Baroque palaces, no special effects were necessary to transform the Old Town of Dubrovnik into King's Landing. At the Walls of Ston, you can take a 3.4 mile walk on one of the longest preserved fortification systems in the world. And you may want to check to see if one of Khaleese's dragons is still hiding in the basement of Diocletian's Palace, located in the historical city of Split.

For those who love to embrace nature, many unique, active, and relaxing experiences can be found in Croatia. Looking for a water excursion? With over 1000 islands, 48 of which are inhabited, there are plenty of ferries and catamarans available year-round for an island-hopping adventure. Some marinas offer professional sailing courses if you'd rather man the wheel. Take a boat tour of the Blue Grotto, a sea cave located on the island of Biševo. Very much like the Blue Grotto located in Capri, Italy, the water appears to glow a luminous shade of blue. Underwater activities such as deep-sea diving to explore shipwrecks (some from WWII) can be found off the coast of Istria.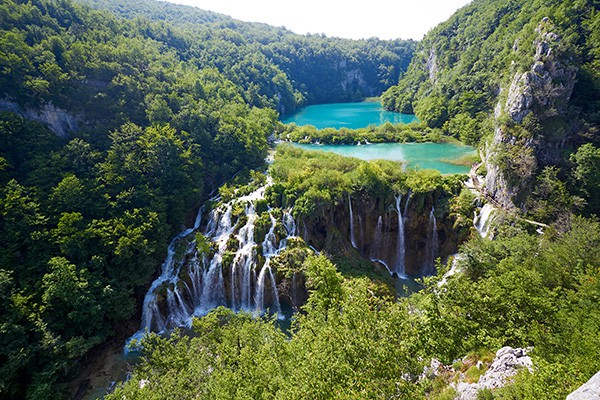 Prefer to keep your adventure on land? Spend a day hiking one (or all four) trails at Plitvice Lakes National Park, famous for its 16 intersecting lakes and waterfalls. You can also tour the park by boat or shuttle, all providing postcard-perfect views of the beautiful turquoise waters. Another stunning park, perfect for hiking, is Paklenica National Park, home to two canyons: Velika Paklenica and Mala Paklencia. Various levels of trails are available for the casual walker to the serious hiker, as well as mountain climbing, reserved only for experienced climbers. You can also visit a cave and see if you can spot an eagle or falcon. Love to sleep under the stars? This country has a long tradition of camping and ecotourism boasting over 526 campsites.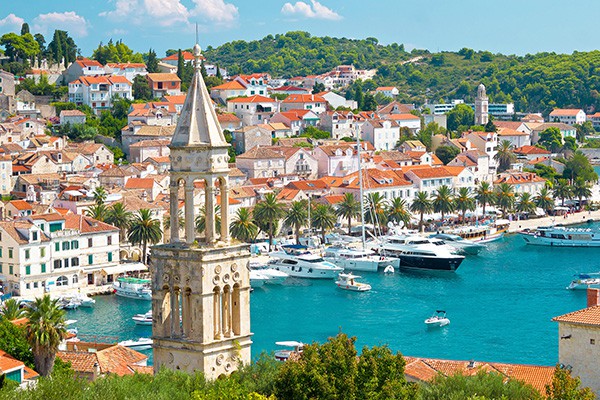 If you are looking for a gastronomic getaway you must visit Hvar Island. There is a saying in Dalmatia: the fish has to swim 3 times, first in the sea, then in the oil (in plate), and third in the wine (in stomach). Being an island, it's no surprise that along the coastline you will find many restaurants with incredibly fresh seafood. Enjoy a glass of wine and feast on traditional Dalmatian cuisine among picturesque lavender fields, olive groves and vineyards. Sample local delicacies such as kobasice (a sausage), pršut (a dry-cured ham similar to Prosciutto), njoki other pastas and slow-cooked meats. Savor delicious white truffles from Istria and try Paski Sir, the famous sheep's milk cheese from the island of Pag. Continue your foodie tour by exploring popular wine regions of Croatia. Beautiful vineyards in Istria, Slavonia and Central Croatia offer tours, wine tastings, outstanding views, and an overall incredible experience.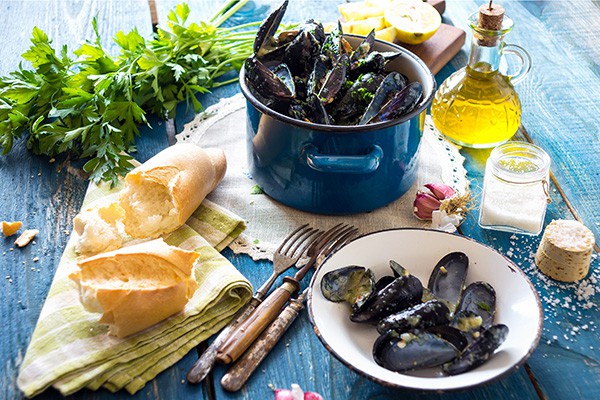 Whether you are searching for an unforgettable outdoor journey, a leisurely place to unwind, or something in between, Croatia has it all. Fresh air, unspoiled nature, outstanding Mediterranean cuisine, and minimal crowds help make this lesser-traveled hidden gem a must-see Eastern European destination. Check our Croatia page for the latest deals and offers to this unique country.
Deals on Europe Vacations
Signup for Vacation Deals
Exclusive access to private sales, customized specials & more