Discover Italy's Departure Ports Cities
Do you dream of touring historical sites from Roman times, sampling the best pasta and pizzas in the world, sipping on fine red wine from nearby vineyards, and watching the calm Mediterranean waters from your balcony? Sounds like you've been thinking of a cruise around Italy! Italy cruises are a fantastic vacation option – there are several ports around the country to stop and explore, your meals are included, see amazing views from the water, and you never have to worry about finding a hotel.
While some cruise lines, such as Royal Caribbean, offer Italy-only sailings, many cruises combine Italy with Greece, France and/or Spain, for a complete Mediterranean experience. You may even find some itineraries that include Turkey, Croatia, Monaco, or the French Riviera. While we can't tell you which cruise to select, we can offer our expertise to help you choose an Italy cruise.
When to Go
Probably first and foremost is deciding when you want to go. Italy cruises are typically found between May & October when the weather is warm and sunny. Of course, there may be a few itineraries offered outside those months. If possible, try to book 4-6 months ahead to lock in lower or sale fares. Be sure to check our Mediterranean cruises page for the latest cruise specials.
Departure Port Options
Italy, much like Florida, has many major city ports along its coast. You may decide to spend some time in Italy sightseeing on your own before embarking on your cruise or maybe you already have a specific city in mind to start your cruise vacation. Here is a rundown of what you can expect from each port.
Italy Cruises from Rome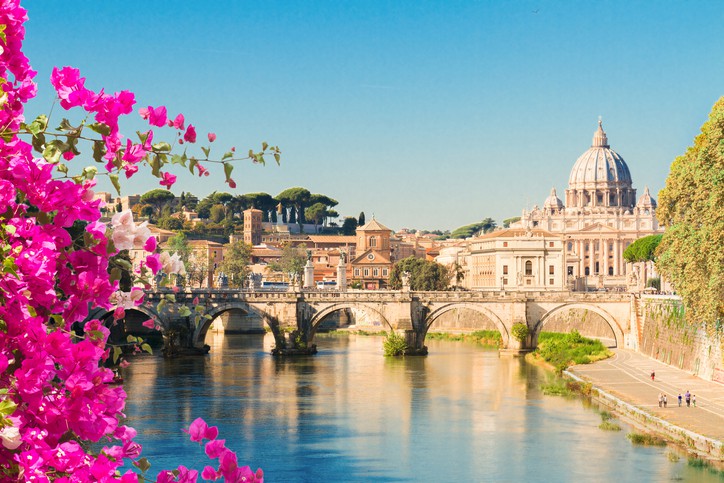 The port of Civitavecchia, just outside of Rome, is the most popular cruise port in Italy. Many cruises sail from Rome to beautiful port cities such as Monaco, Cannes, Marseille, Barcelona, Palma, and Valencia, where you can try local tapas and wine. Popular Italy cruises from Rome visit other Italy ports as well and may even make stops at Northern African ports including Algiers, Tunis, or Tripoli. Staying a few days in Rome before your cruise? Nearby attractions include the Colosseum, Pantheon, St. Peter's Basilica, and the famous Trevi Fountain.
Italy Cruises from Naples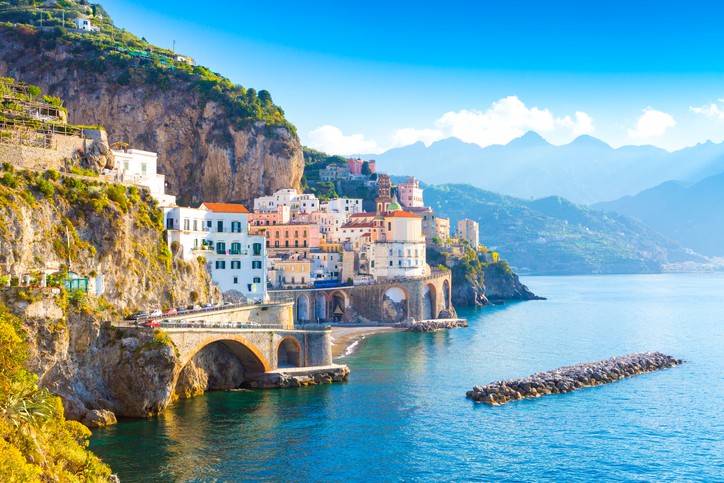 Start your Italy cruise from Naples and you may be treated to stops on the colorful islands of Malta, Capri, Ischia, or Sicily. During long port days you may have a chance to explore the Sicilian region, famous for its wine and cuisine - especially sweet delights like cannoli and biscotti. Italy cruises from Naples are usually 7 nights, allowing for plenty of time to explore port cities as well as time to enjoy the ship. These cruises make for an ideal romantic honeymoon or getaway. If you stay a few days in Naples before your cruise you can see Mount Vesuvius, visit the Naples National Archaeological Museum, tour castles, cathedrals, and catacombs… just to name a few activities! Be sure to try local a wood-fired pizza during your time in Naples.
Italy Cruises from Venice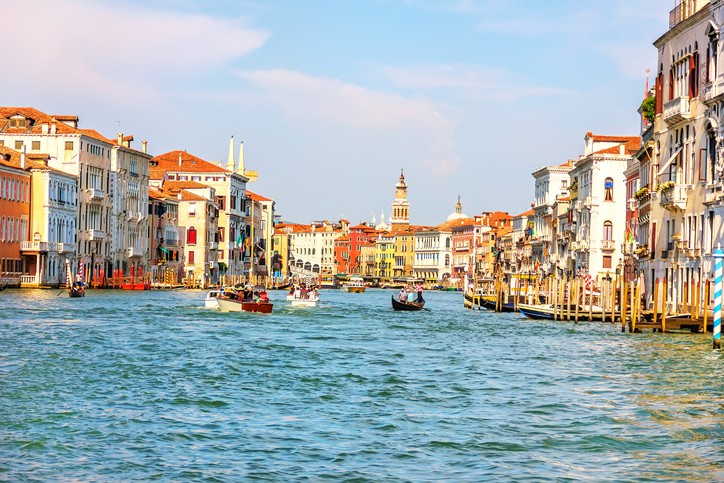 Start your Italy cruise from Venice for a chance to see its beautiful gothic architecture and famous canals. Italy cruises from Venice often sail through the calm waters of the Adriatic Sea with stops at Eastern European ports in Croatia, Slovenia, Montenegro, and Albania. Why not stay a few days in Venice before your cruise to enjoy a Gondola ride on the Grand Canal, visit St. Mark's Basilica and St. Mark's Square, and stop on the Bridge of Sighs for a fantastic photo op!
Cruise Lines
Italy cruises can range from economical and affordable to luxurious and opulent. Larger cruise lines like Celebrity, Princess, Norwegian, and Royal Caribbean offer amazing service, shore excursions (sometimes for an extra fee), and spacious staterooms. Smaller cruise lines, such as Oceania Cruises and Ritz-Carlton Yacht Collection, may cost a bit more but usually include some amenities and perks as well as impeccable, personalized service. You may even be able to find a package that includes airfare and pre-or post-hotel stays to make the most of your Italy cruise vacation.
Signup for Cruise Deals
Exclusive access to private sales, customized specials & more