How to Choose your Italy Cruise
Going on an Italy cruise is an exploration of culture, history, and of course, food. You can find Italy cruises sailing through the calm waters of the Mediterranean or making voyages to the beautiful islands of Greece. However you choose to cruise through Italy, there are ships and itineraries for you.
Italy Cruises from Rome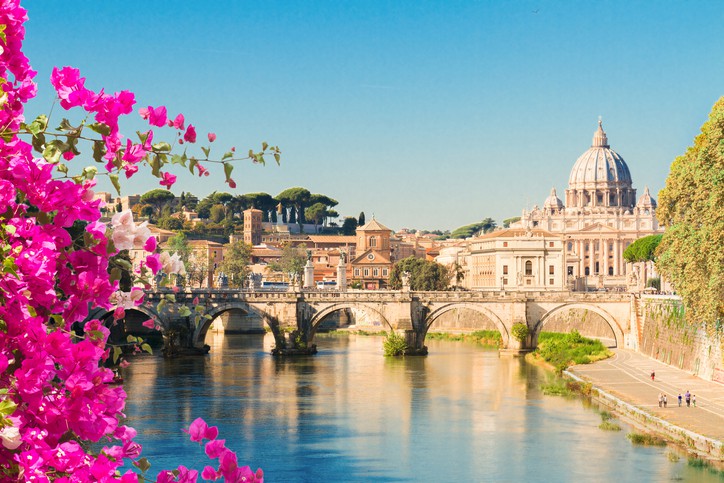 Start your Italy cruise in the port of Civitavecchia outside of Rome. This is the most popular cruise port in Italy and can take you to exotic beach locales where the sand is warm and the people warmer. Sail from Rome to the beautiful port cities of Monaco, Cannes, Marseille, Barcelona, Palma, and Valencia for more tapas and wine than you know what to do with. Popular Italy cruises sail to France and Spain and may even make stops in Northern African ports including Algiers, Tunis, or Tripoli.
Italy Cruises from Naples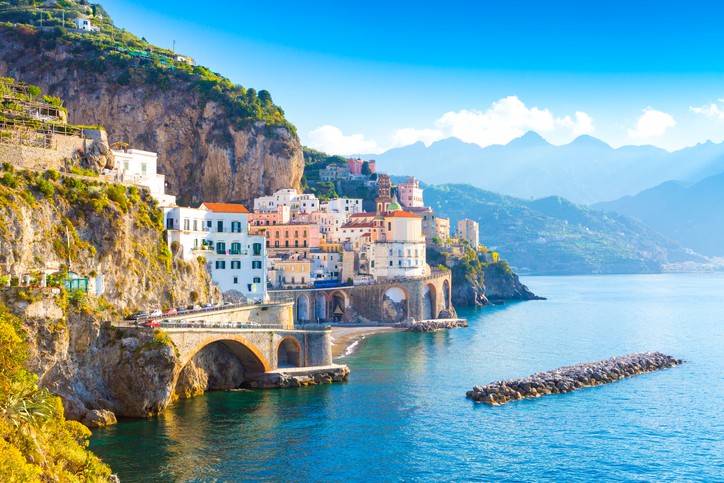 Start your Italy cruise in Naples and you may be in for a treat to the tropical islands of Malta, Capri, Ischia, or Sicily. Head to the city of Palermo for balmy weather year-round. Walk the streets during long port days and explore the Sicilian region famous for its delicious and homemade Italian cuisine and hospitable locals. Italy cruises from Naples are usually 7-nights and include enough time to enjoy onboard activities and explore the culture of port cities along the way. These cruises are the perfect romantic honeymoon or getaway destination you've been looking for.
Italy Cruises from Venice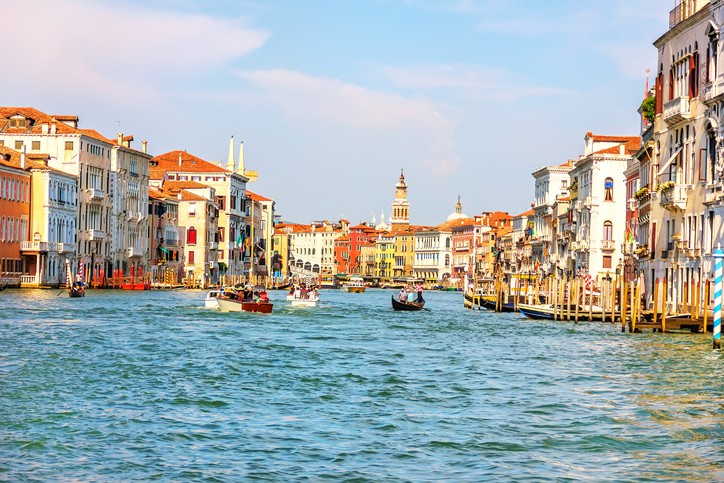 Start your Italy cruise in Venice for unending scenery and picturesque alleyways. Every street corner in Venice is worthy of a photo, so grab your camera before you head out on an adventurous expedition to ports in Eastern Europe. Italy cruises from Venice often sail through the calm waters of the Adriatic Sea and stop in ports located in Croatia, Slovenia, Montenegro, and Albania.
Families love walking the walled city of Dubrovnik; the kids will get a glimpse into the lives of real knights on top of the wall. You can take escorted tours once you're on land to dive into the peoples and culture of these less visited regions.
When to Book
Italy cruises typically depart during the warm summer months, so it's always good to research what dates and times you'll want to visit. If you visit during the holidays, it's perfect for a family vacation, but if you're looking for a relaxing trip, you can also find Italy cruises in April, May, September, October, and November. Book 6 months out for a chance to find the best rate.
Who to Book
Italy cruises can range from economical and affordable to luxurious and opulent. You'll find large cruise lines with amazing service, fun shore excursions, and large staterooms on Celebrity, Princess, and Royal Caribbean. For an extravagant cruise with personalized service, consider Oceania, famous for its attention to detail.
If you've been dreaming about an Italy cruise, now's the time to book! You'll wander through historical sites from the Roman times, sample the best pastas and pizzas in the world, sip on red wines from nearby vineyards dating back hundreds of years, and have an unforgettable experience. Don't forget to try the olive oil while you're there too; it's life changing.
Signup for Cruise Deals
Exclusive access to private sales, customized specials & more