A Europe River Cruise for Every Type of Vacation
If you're thinking of taking a river cruise in Europe, first of all – great choice! See much of Europe from many vantage points in a short time, your accommodations and all meals (and sometimes drinks) are included, and there are several options available to fit any budget needs. Because there are so many rivers and so many possibilities, it may be a bit overwhelming. Narrow down your choices by thinking about the type of experience you want before selecting. We can help you decide – here is a list of the best Europe river cruises for any vacation style.
Romantic – Seine River Cruises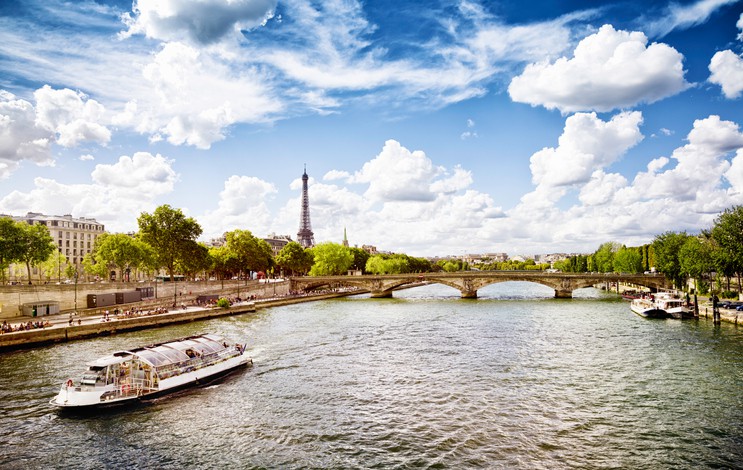 The Seine wins our vote for the best river cruise in Europe for a romantic getaway given it runs through the heart of one of the most romantic cities in the world, Paris, France. Just imagine sipping rich local wines with your loved one as you float past the Eiffel Tower. While in port, spend the day touring top sights such as Norte Dame and the Louvre followed by an exquisite cozy dinner for two at any of the cities' fine restaurants. Spring cruises offer a chance to breathe in the beautiful and fragrant cherry blossoms while winter sailings provide crisp fresh air and soft snow flurries, perfect for snuggling! River cruises along the Seine usually have ports in Rouen, Honfleur, and Les Andelys, allowing you to explore even more of France.
Food & Wine – Rhone River Cruises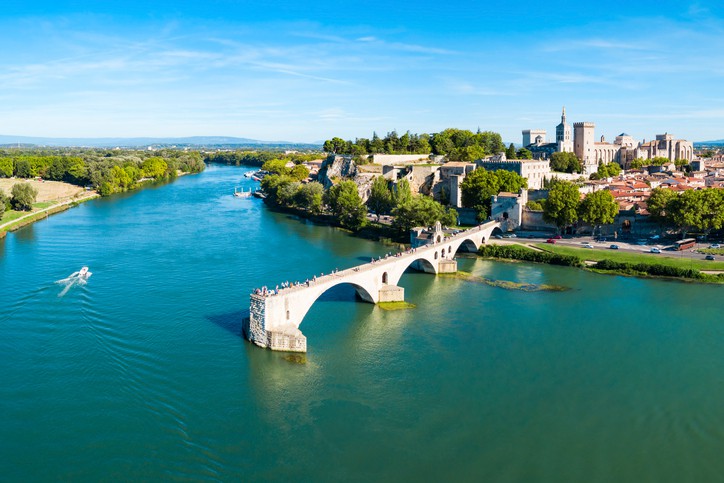 Serious foodies and those that simply enjoy a delectable meal paired with a fine wine will want to look at Europe river cruises on the Rhone River. Travel through French regions, including Burgundy and Provence, well-known for their vineyards and varieties of wine. The region of Lyon is famous for producing Beaujolais, a light-bodied fruity red wine. Indulge on fine French cuisine at quaint bistros along the way. Local specialties include fresh fish, andouillette sausage, and a variety of cheeses. Speaking of cheese, the Rhone also runs through Switzerland, lending inspiration for traditional French Alps foods such as salami and other salt-cured and smoked meats, gruyere cheese and fondue.
First-Time Europe River Cruiser - Danube River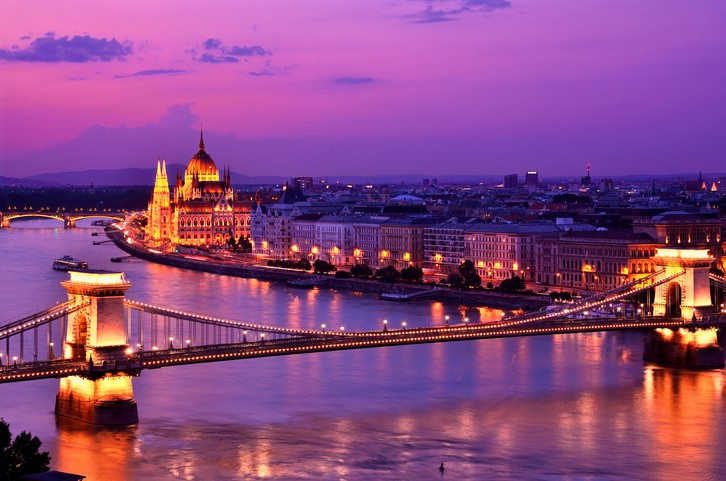 If you've never been to Europe or have never been on a river cruise through Europe, you will want to look for a cruise on the Danube River. This river runs through a total of 10 countries, providing an opportunity to visit Germany, Croatia, Austria, Hungary, and more on one trip. Talk about a bang for your buck! When choosing a Danube river cruise, consider which cities most interest you and long your vacation is. Major ports include Vienna, Budapest, Munich, Nurmemburg and Basel. Typical Danube cruises can range from 6 to 10 days, while some companies offer extensions, enabling you see even more of the river and Europe.
Historical – Rhine River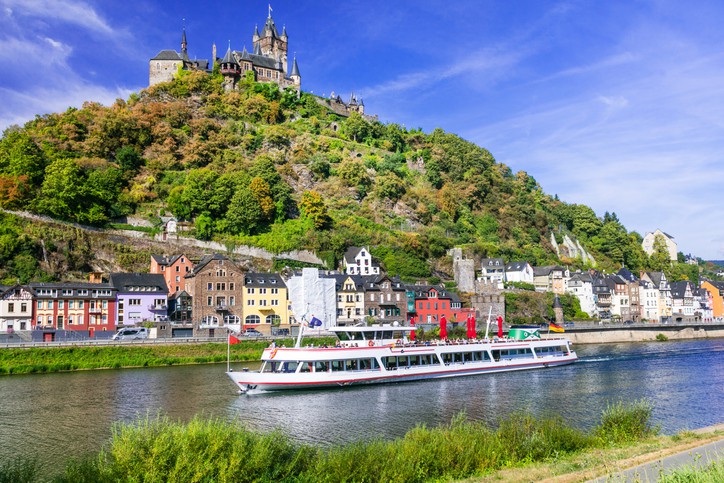 If you wish to be engulfed in the sheer beauty and charm of Old World architecture and art or explore historic sites in every port, then our pick for best Europe river cruise for you is on the Rhine River. From the hillside fairytale castles and charming medieval towns to a rich history dating back to the Holy Roman Empire, this nearly 800-mile river winds through five countries: Switzerland, Germany, France, Austria, and the Netherlands. From visiting iconic historical sites such as the Cologne Cathedral and the German Black Forest, to cruising the waterways of Amsterdam, to the opportunity to spot 40 castles through the Rhine Gorge, there will be plenty to keep you busy. Many cruises include or offer shore excursions and tours with knowledgeable guides providing a detailed background about the places you visit. Cruises on the Rhine are ideal for any age, couples, solo travelers or families.
Relaxation – Moselle River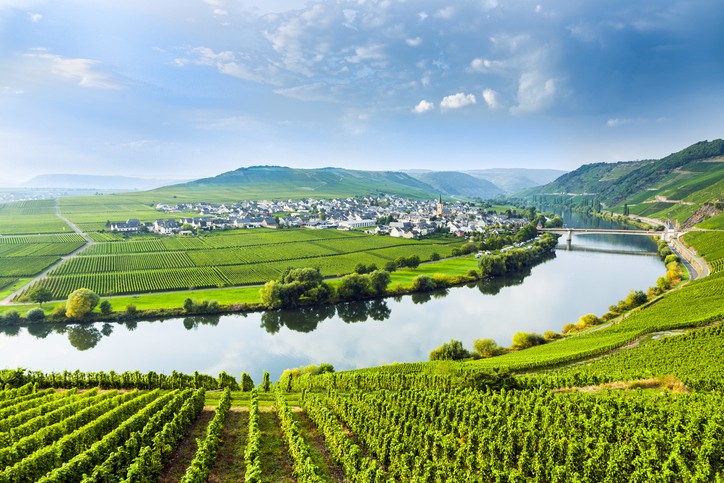 Are you a seasoned river cruiser or looking for a Europe river cruise to just kick back in a lounge chair, take in the scenery, enjoy good food and be able to unplug and completely relax? A Moselle river cruise fits the bill. Time almost seems to stop while sailing along this smaller, slow-moving river. Underway, you will have plenty of opportunities to see fairytale castles, sleepy little villages and some of mother natures' best work as you make stops in smaller city ports throughout France and Germany. Enjoy many world-class wines produced in regions along the river, most notably Riesling, With the soothing sounds of the water combined with stunning landscapes, this can be a quiet cruise vacation to get away from it all.
Family - Christmas Market Cruises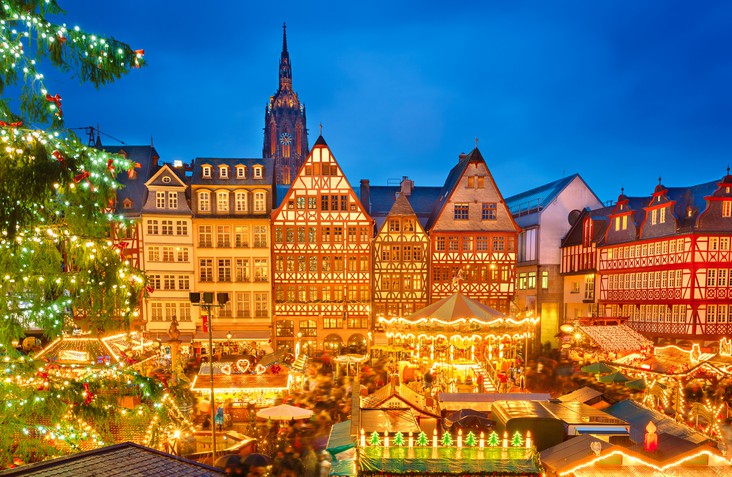 A magical delight for any age, these festive Christmastime cruises occur throughout November and December and make for a fantastic family celebration. Be part of the centuries-old European tradition and prepare for nonstop "oohs" and "ahhhs" as you make way through the warm glow emitting from the Christmas Markets' lights. Vendors line the streets selling mulled wine, sweet treats, and other foods, Christmas ornaments and figurines, and other goodies suitable for gift giving or a special souvenir for yourself. Visiting the markets via cruise offers many advantages. See the markets lights from the river, as well as explore them on foot and depending on the cruise, have an opportunity to visit more than one market. We recommend booking these early in the year as they are popular and can fill up quickly.
By: Kristi Williams
Find Your Europe River Cruise
Signup for Cruise Deals
Exclusive access to private sales, customized specials & more