Aruba | The Five Ws on Aruba

Aruba is just twenty miles long and six miles wide, but it makes up for its size by providing the perfect Caribbean vacation spot. If you seek adventure, water sports, tanning perfection or just a little sand in your shoes, take a trip to the Happy Island. Bonbini!*
Where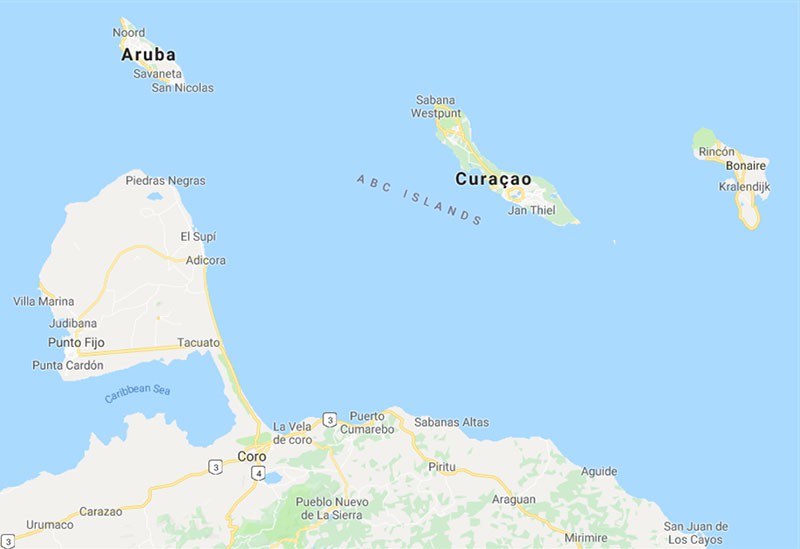 Aruba is located just 15 miles from the coast of Venezuela in the southern Caribbean. On a clear day, the mainland of South America is visible from the southeast coast of the island. Aruba is part of a three-island chain called the "ABC Islands": Aruba, Bonaire and Curacao. They are the southern and western-most islands in the Leeward Antilles. All three belong to the Kingdom of the Netherlands, although Aruba and Curacao are self-governing nations.
Weather
Aruba is classified as a desert island, so the weather is nearly always as perfect as a day at the beach. The constant trade winds keep the sunny isle from being unbearably hot. It rarely rains, but there is a "rainier" season during the late fall when some brief showers can be heavy. Rain is almost non-existent from February to June. (The annual rainfall on the island is less than 20 inches.)
Average temperatures only vary by about 4 degrees F. from month to month. September is the hottest month with an average high at 90.9 degrees and an average low of 80.4. It gets warmer in late summer and fall because the trade winds tend to die down then. The coldest month is January, with an average high of 86 degrees and a low of 76 degrees.
Water
Aruba is a dry island, not tropical like many of the other Caribbean islands. There is very little natural fresh water anywhere on Aruba, but a large desalination project provides plenty of drinking water, sucked out of the ocean and magically made fresh. More magic – electricity is also produced at the plant. (The island plans to be completely energy independent by 2020.)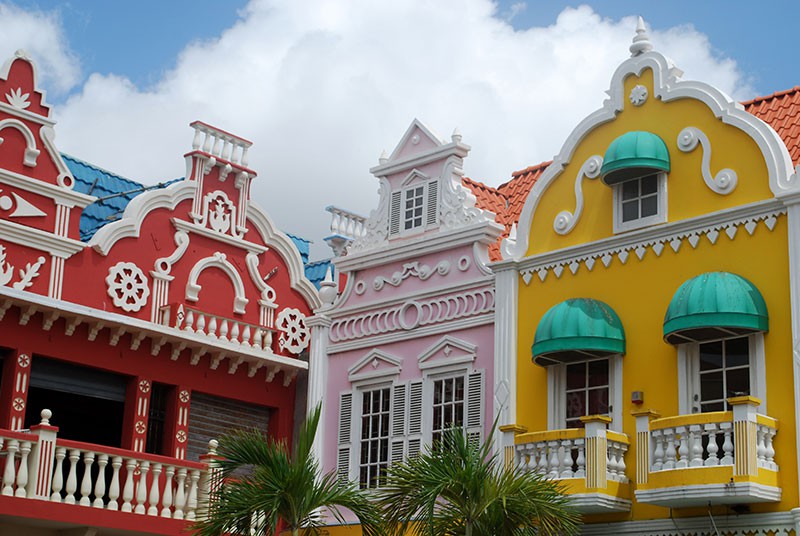 There is no need to buy bottled water on Aruba. You'll get fresh, clean distilled water right out of the tap. It meets the strictest world standards for drinking water. So pack an environmentally friendly reusable water bottle for the beach.
When to Visit
Tourist season on Aruba is much the same as other islands in the Caribbean. High season stretches from December to April, when weather is near perfect and the ocean water is warm enough for swimming. Due to the ancient economic rule of supply and demand, the winter months are also the most expensive time to visit. It's not unusual for hotels and rental communities to fill up in January and February.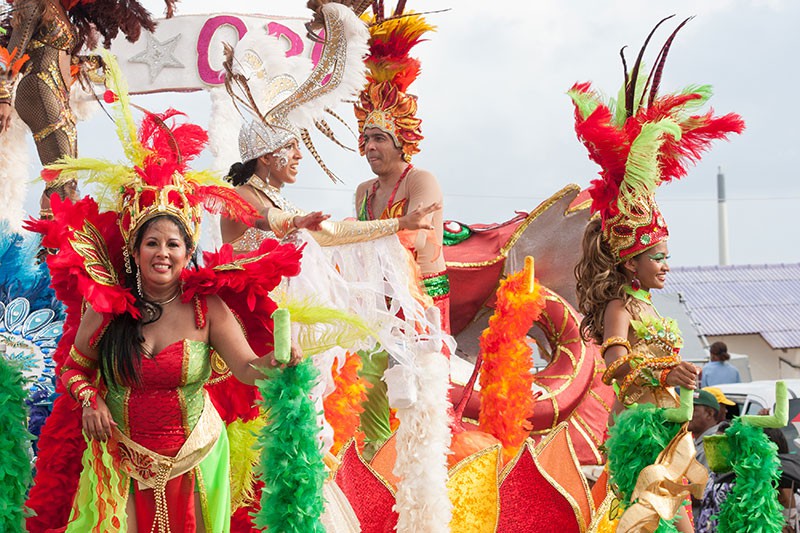 If you happen to visit in those two months, you will experience the amazing spectacle known as Carnival. Think parades, parties, wildly colored costumes and dancing in the streets. From the Tumberito Festival in January to the burning of King Momo in early March, there are public events and private celebrations throughout the island. It's worth the price of lodging to experience this once in your life.
To avoid high prices, the best times to visit are April through August, but be prepared for hot temperatures. Swimming in the many pools and in the ocean is always pleasant, with water temperatures hovering between slightly refreshing and bathtub warm. Restaurants and hotels are less crowded, beaches tend to be less packed and you'll pay less for everything.
What to Do
Go to the beach - All beaches in Aruba are public and no private citizen can own a piece of the shoreline. Resorts are required to allow public access, but often have tiki huts and lounge chairs that are for the exclusive use of their guests. Do be careful on the beach. The winds make you feel cooler, but they do not protect your skin from sun damage.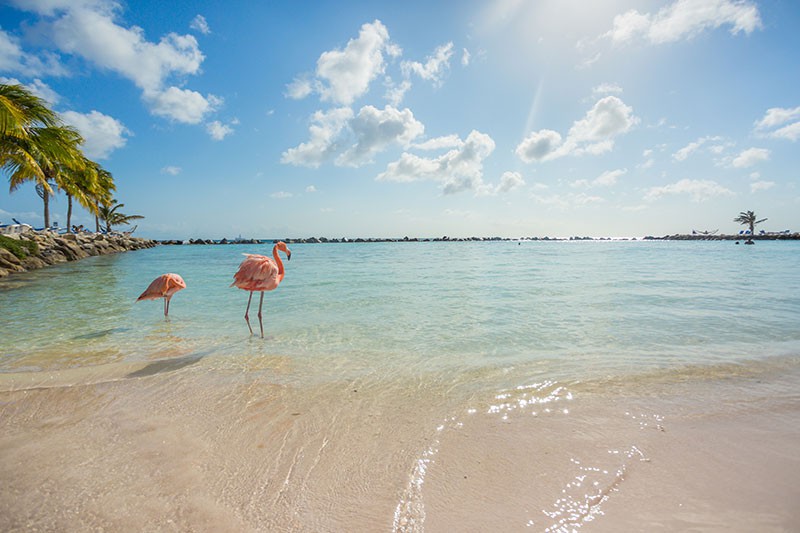 Find Flamingo Beach – On a private island just off the coast of Aruba is a beach like no other. Renaissance Island is inhabited by a flock of pink flamingoes that wander the beach and pose for selfies. You can only visit this island for free as a guest of the Renaissance Aruba Resort, but day passes are offered when the hotel is not full. These passes cost $125 per person. That includes boat transportation and lunch. The stunning beach and equally stunning birds make it worth every penny.
Take a dive – If you're a scuba diver, you will find some of the world's most interesting wreck dives under the waves near Aruba. If you're not a diver, your hotel may offer a diving intro course in the swimming pool. This is a ton of fun and highly recommended.
Experience Kukoo Kunuku – Yes, it's fun to say but even more fun to do. Take a ride on a brightly painted open-air double-decker bus and cruise the city streets of Oranjestad, looking for a party. The bus plays loud reggae music accompanied by the driver's loud vocals, and the passengers shake their maracas. The bus stops at all the favorite watering holes and dining venues, where you can hop off for a drink, but it's really more fun to stay onboard.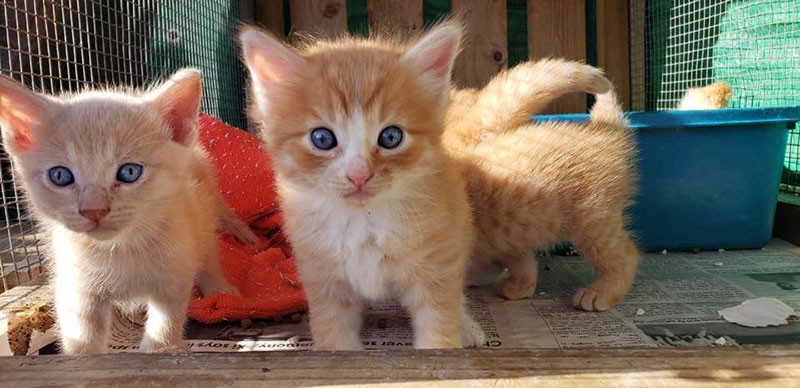 Volunteer as a Kitten-Snuggler – The Nine Lives Aruba Foundation rescues huge numbers of wild cats who have become a problem for native bird species. The Foundation shelters the animals and finds homes for them – even overseas. Because socialized kittens are easier to place in "forever homes," the Foundation welcomes kitten snugglers who will play with the kittens (such a hardship) and cuddle them, for free! Contact the organization on Facebook Messenger to schedule your snuggle time.
***
*Bonbini means "welcome" in the native language of Aruba, Papiamento.
Please leave us a comment below or on Facebook if you have suggestions on other things to do or see on the Happy Island of Aruba.
By Kay D. Harrison
Signup for Vacation Deals
Exclusive access to private sales, customized specials & more