Crossing the Border To Ontario
This past weekend I had the honor and pleasure of crossing over into Ontario on my latest Canada vacation (though it was more of a weekend getaway), where I was met with the most interesting of circumstances and learned a great deal about how to deal with folks at the border. In this brief article, my goal is to share with you some tips and tricks for your next Canada vacation, should you choose to cross by land. There are 14 border crossings in Ontario alone, 8 of them with duty-free shopping available, which I'll discuss later.
Now, if you happen to be visiting the West Coast of Canada, or are flying in, this article may not apply to you, so you may want to hop over and check ahead for Canadian hotel deals, or just compare airfare to Canada. There's lots to do in Canada and I hope you enjoy your trip, no matter how you cross over.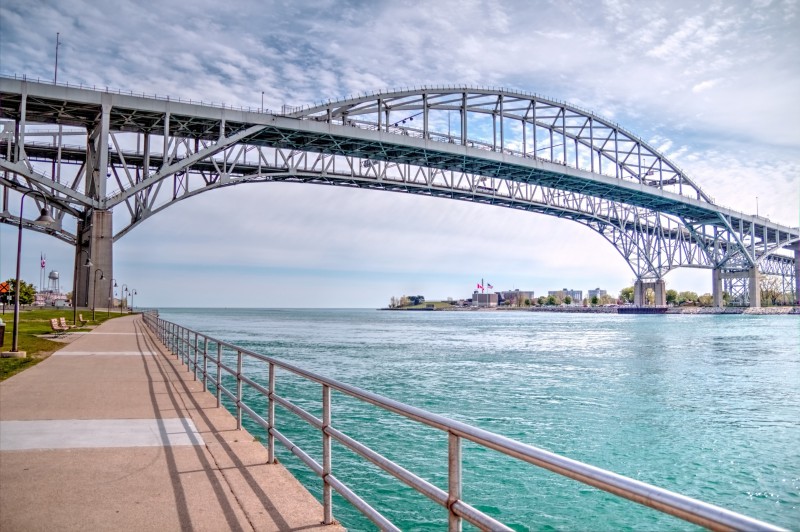 First Things First – Be Prepared!
When traveling out of the country, in general, you want to be sure and have your papers in order: your passport (or enhanced driver's license) is a must have, and knowledge of what you are doing and where you are going during your stay is also very important. Be sure to have everyone's id/passport/book handy and ready to show the border officer, as soon as you drive up. If you happen to have your windows tinted, or if the view into your vehicle is obstructed in any way, you'll want to roll down your windows, or remove the obstruction, respectively. Basically, don't make it look like you're trying to hide anything!
Beyond that, you want to be sure you have an account of everything you are bringing over the border, particularly food, prescriptions & alcohol. If at all possible, clear out your vehicle before packing only what you'll need for your trip, to avoid having to make up reasons for having certain things, in the event you are pulled in to be searched by the border officer.
Be Extra Prepared with Children
One major note about minor children: be sure to have written permission, known as a letter of consent, (not just verbal, preferably notarized) from the child's parent(s), or other parent, if you happen to be divorced. This could potentially become an enormous headache if not handled properly, dampening the fun-filled vacation you had planned! Be sure you're able to answer basic questions related to the child's parent (other parent) – having the proper documents will help a lot in this regard.

Before All That, Get Your Duty Free Goodies On!
When you cross over at Ambassadors Bridge in Detroit (from the US), you'll be greeted with a wonderful duty-free shopping facility and filling station before you make your way to the Canadian checkpoints. There you will find a lovely assortment of candies, fragrances, miscellaneous gifts and tobacco, beer, wine and other spirits. Not only are the prices amazing, but you'll likely be tempted to purchase more than the stated "limit" per person, so be sure to ask or check on their site for the most current allowances. For example, a carton of smokes that would normally run about $70 USD + tax, was only $45 USD + no tax (duty-free) – nearly a 40% savings! Naturally, that's not exciting if you don't smoke, but the same thing applies to all the aforementioned goodies.

Even if you exceed your duty-free allowances, it can still be most advantageous to stock up – just be sure to declare them when you speak to the border officer.
Once you've paid your fees to cross over, it's smooth sailing from there. If you plan on spending money while you're on your Canada vacation, it would be wise to exchange some monies on your way over, and there are even a few banks on the other side of the bridge to help you with that if you miss the duty-free store.
Coming Back into the United States
Naturally, the process is very similar, and the only major difference is it (seems) harder to get back into the states than to cross over into Canada, eh? Perhaps the US border officers are a bit more… hmm, what's the word? Overworked, perhaps? Regardless, just be on your toes, and don't bring back a ton of stuff, unless you are fully prepared for it. If you have something to declare, be sure to declare it – there's no need to get pulled in and searched only to have to explain why you said you don't have anything, and then be found a liar.
Enjoy Your Next Canada Vacation, eh!?
All in all, I trust this has helped prepare you for your next border crossing experience. I'm certain the process is the same no matter where you cross into Canada. Have fun and let us know if you think anything should be added to this article, or if you'd like to share your experiences with us.
A few additional resources for you:
Border Crossing Wait Times:
http://www.cbsa-asfc.gc.ca/bwt-taf/
Canada Border Crossings with Duty-Free:
http://www.dutyfreecanada.com/#locations
Canada Border Services Agency Tips:
http://www.cbsa-asfc.gc.ca/travel-voyage/kwte-qatf-eng.html
US Customs & Border Protection:
https://www.cbp.gov/travel/us-citizens/canada-mexico-travel
Signup for Vacation Deals
Exclusive access to private sales, customized specials & more