Travel Experts Pick the Top Travel Destinations
It's a new year, and that means it's time for new adventures, new experiences and new vacations! We sincerely hope one of your New Year's Resolutions for 2016 is to travel more (and if it's not, we hope you'll be adding it after reading this post). Can't figure out where you'd like to go in 2016? Don't fret; we've done the work for you and compiled this list of 16 must-see places to visit in 2016.
We've split this into part one and part two to allow you time to process each incredible destination that made this list. Each place is equally amazing in its own unique way, so please note the places are listed in no particular order.
1. Australia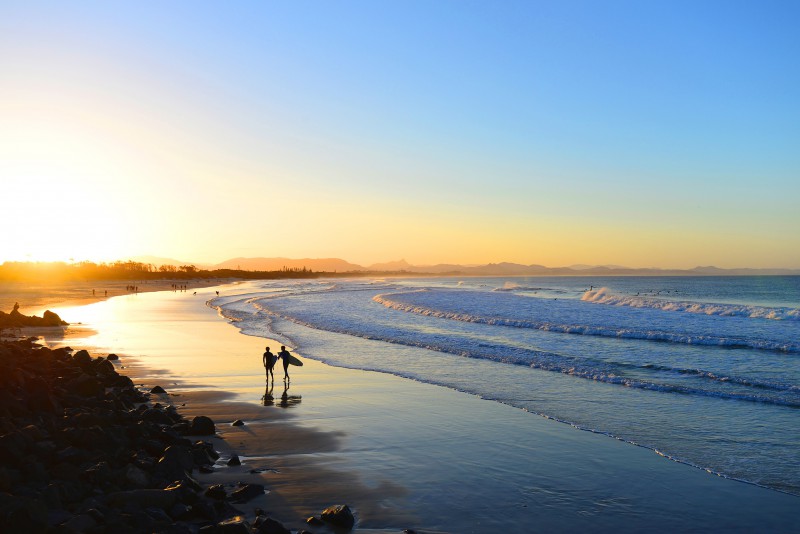 Whether you're looking for the endless bustle of a cosmopolitan city or natural adventures in the great outdoors, Australia has it all. From cities rich in culture like Sydney and Melbourne to an Outback rich in sweeping landscapes and wildlife, Australia will leave you with a feeling of wonder. Tour the world famous Opera House in Sydney, taste scrumptious delicacies along the city laneways, or alleys, in Melbourne, indulge in palate-pleasing wine at vineyards in Adelaide and relax in the sun at Bondi Beach. For thrill-seekers, no trip to Australia is complete without snorkeling along the Great Barrier Reef, hiking to Uluru or Ayers Rock in the Red Centre, biking through Blue Mountains National Park and driving down the breathtaking Great Ocean Road.
2. Cuba
This is a soon to be hotspot that you'll want to venture to before all the crowds. Now that Cuba is open for U.S. travelers, it is the perfect time to cross this Caribbean island off your bucket list. Still pretty much left in its authentic form, Cuba will likely soon become another built up Caribbean island filled with a long, crowded row of beachfront resorts. We'd recommend getting there before this happens. A deep history is found at every turn in this country from large cities like Havana and Santiago de Cuba to smaller ones like Trinidad. Even the cars will provide you with a blast from the past as most were all imported from the U.S. before the trade embargo in the early 1960s. Even just a stroll down the streets of this island will be a gift to the senses with delicious street food, upbeat live music and fresh Cuban cigars. For more information on visiting Cuba, check out this post.
3. Hawaii
Oh, Hawaii. From its world-famous beaches like Waikiki, Punalu'u and Kaanapali to its national parks and historical landmarks, it should come as no surprise that Hawaii made our list of places to visit in 2016. The weather in Hawaii is gorgeous year-round with temperatures ranging from 70 to 80 degrees. Adventure seekers, history buffs and relaxation pursuers will all benefit greatly from a trip to the Aloha State. For adventurous travelers, climb the 3922-step Haiku Stairs on Oahu, go shark cage diving in the Pacific, hike through Waimea Canyon or explore the wonders of 70 million years of volcanic activity at Volcanoes National Park. For those who love history, a trip to Hawaii would not be complete without a tour of the USS Arizona and Pearl Harbor Memorial. Prefer to simply relax and maintain your zen? Join in on one of the many beachfront yoga classes, lay on the soft sand of the popular Waikiki Beach or quieter, "hidden" beaches like Polihale Beach and take a scrumptious coffee plantation or pineapple plantation tour. Don't forget to take part in Hawaii's cultural activities like an authentic luau with pig roast and hula dancer performance.
4. Portugal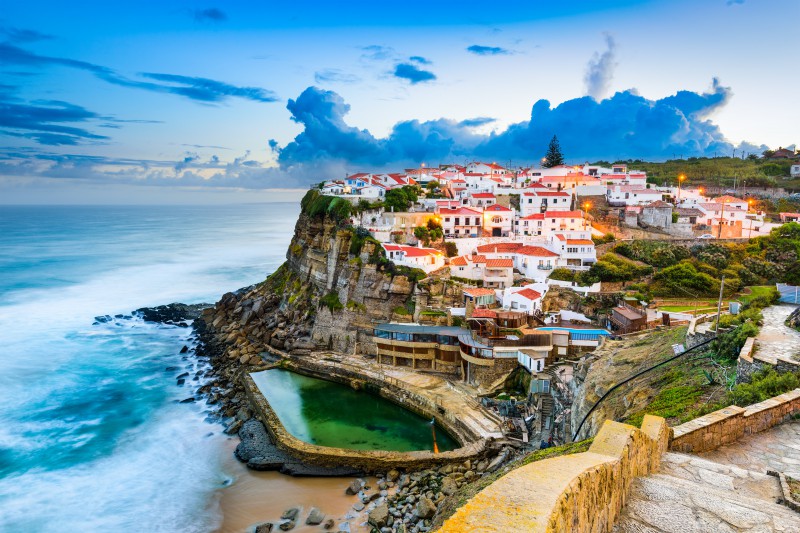 Though most travelers think of Italy, Spain, Greece, France or England when thinking of Europe's top destinations, Portugal was actually voted as last year's Best European Country by readers of USA Today. If you're a wine lover, you'll want to schedule a stop in Portugal's Douro Valley, which was actually the world's first designated wine region. Not only is the wine there amazing, but the scenery there is equally as enjoyable. Be sure to also visit the city of Porto with its beautifully colored buildings right along the Douro River. Porto is home to Port Wine, which is housed in wine cellars right in the city. For a historical day filled with castles and palaces, check out the cities of Sintra and Obidos. A beautiful backdrop of cliffs, gorgeous beaches and warm weather surrounds the southern region known as the Algarve which includes must-see cities like Faro and Lagos. Portugal's capital city of Lisbon is perhaps the most famous city in Portugal known for its cobblestone streets, bright architecture, historic cathedrals and an extremely large castle. Read about a visit to the Azores, islands west of Portugal in the Atlantic Ocean.
5. Thailand
This exotic destination is one you have to see in 2016. From its picture-perfect beaches (literally) to its villages and ancient temples, a visit to Thailand will leave you with memories to last a lifetime. As you step off the plane in Thailand, you'll see right away why this country is also referred to as the Land of Smiles. The demeanor of the locals is contagious, and there is an abundance of things to see that will leave you smiling for weeks. For historical sites, lots of Buddha pictures and a chance to hang with the monkeys (yes real, wild monkeys), be sure to schedule in time to explore Bangkok's Grand Palace, Ayutthaya Historical Park, Chiang Rai White Temple and the Monkey Temples of Lopburi. To experience Thailand from the water, take a trip to Phang Nga Bay in Phuket or Ko Phi Phi Lee in Phi Phi. If you're an animal lover, a day at the Elephant Nature Park will be a highlight of your trip. Lastly, don't miss out on a bit of shopping at the Damnoen Saduak Floating Market. Here you'll be able to buy loads of inexpensive souvenirs, fresh produce, clothes and more all while floating in a small boat down the river.

6. Antarctica
Though it's freezing, Antarctica is one of the hottest destinations right now. Almost everywhere you'll turn is a photo opportunity whether it's filled with striking glaciers, whales, penguins, ice channels or polar bears. Unlike many of the other destinations on this list, this is not one you can just fly to and figure out the itinerary when you get there. It takes much preparation to execute a successful Antarctica trip. You'll have to book a cruise on one of the more upscale lines like Crystal Cruises, Ponant Yacht Cruises, Seabourn and others as traveling any other way to Antarctica is virtually impossible for now. Though expensive, Antarctica cruises provide travelers with a truly educational, once-in-a-lifetime vacation. Learn more about why you should be visiting Antarctica this year.
7. Colombia
Though hearing the word Colombia may conjure up negative images from past movies or news reports, the country has cleaned up its act over the past few years. According to the U.S. State Department, "tens of thousands of U.S. citizens [now] safely visit Colombia each year for tourism, business, university studies, and volunteer work." Many luxury boutique hoteliers are rushing to build properties in Colombia as this country has become increasingly popular for vacationers. For those unfamiliar with Colombia, it's a country filled with beautiful architecture, interesting museums, 10% of the world's biodiversity, authentic and lively culture, delicious food and so much more. While there, be sure to explore Bogota, Cartagena, Medellin and Barranquilla, and don't forget to eat an arepa (my personal favorite) along the way!
8. U.S. National Parks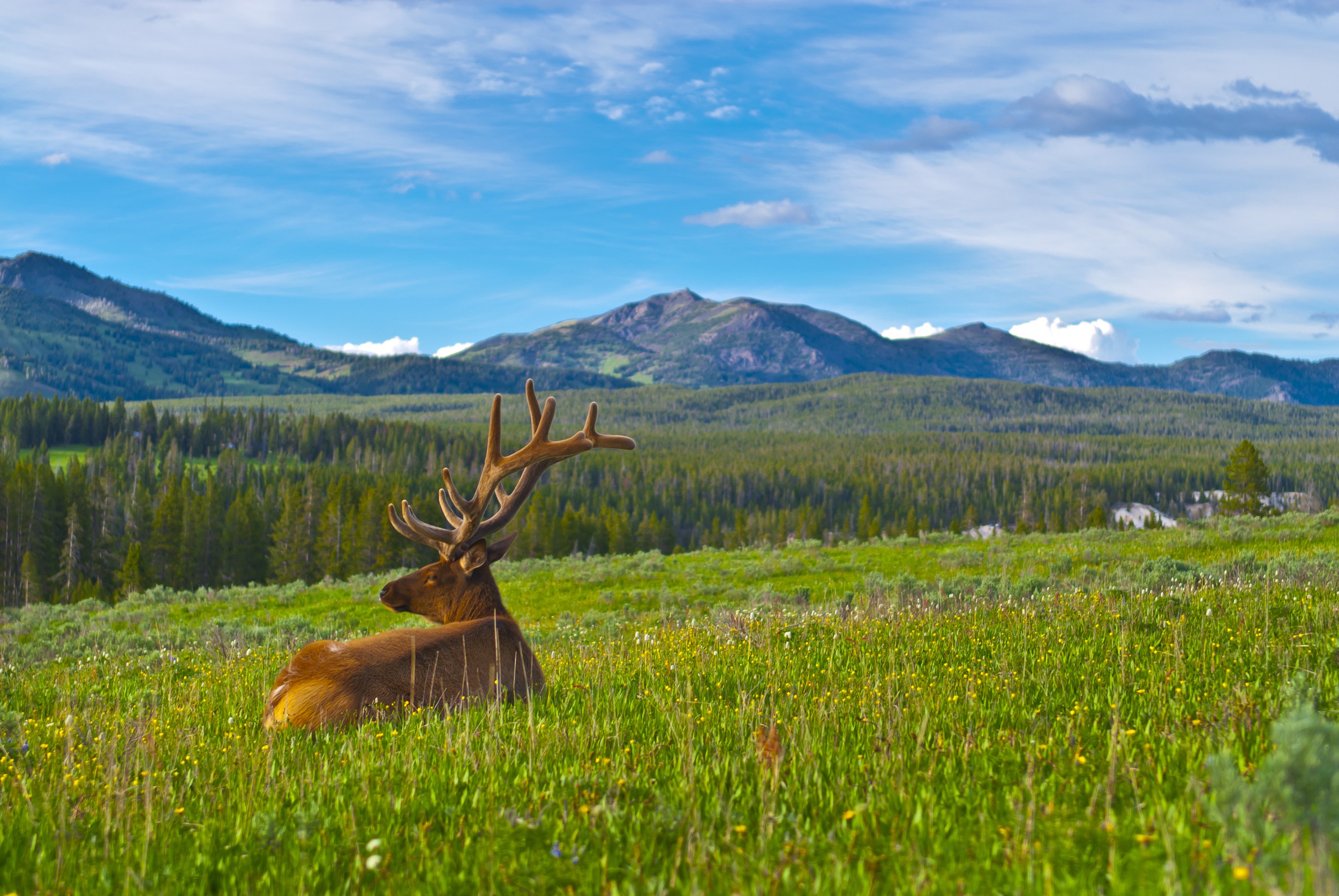 Though this is a pretty broad category, 2016 is the year to venture to the U.S. National Parks. The possibilities with this one are pretty vast as our national park system is second to none. We highly recommend visiting at least one of the 407 national parks this year as our National Park Service will be celebrating 100 years of service on August 25. Though the parks list is pages long, the 10 most popular national parks are Yosemite, Yellowstone, the Grand Canyon, Great Smoky Mountains National Park, Rocky Mountains National Park, Zion, Acadia National Park, Grand Teton, Glacier National Park and Olympic National Park. The extensive number of wildlife, foliage and ecosystems you'll see is beyond your imagination. The natural beauty of our country seen throughout these parks is an experience you won't want to miss in 2016.
Inspired yet? Make this year all about travel, adventure and you! Be sure to come back and check out part two of this post where we'll share the remaining eight places to visit in 2016.
Signup for Vacation Deals
Exclusive access to private sales, customized specials & more