Where To Travel In 2016 - Continued
So we know your head is probably swimming with all the incredible destinations we listed in part 1 of this post, but we couldn't help but give you eight more amazing places to visit in 2016. Though the first half of this list had some pretty incredible things to see, we think you'll be just as blown away by our recommendations below.
9. Hungary, and more specifically, Budapest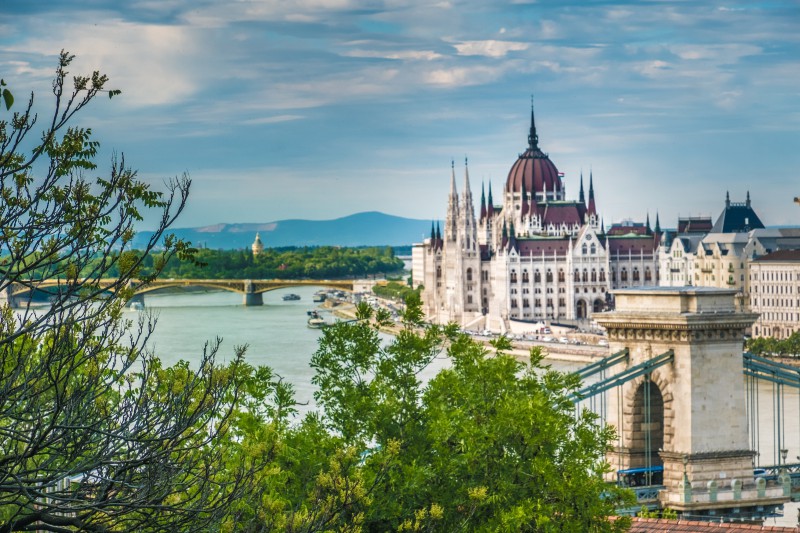 With more than 1,000 natural thermal springs throughout this beautiful country, Hungary is a hot destination for 2016. While studying abroad, I had the privilege of visiting 21 cities, and Budapest was by far one of my favorites. As one of the most historic cities in the world, Budapest is filled with incredible architecture and UNESCO World Heritage sites. This city, which is divided in half by the Danube River, divides its name in two as well. On the "Buda" side, you'll find the Buda Castle (which dates back to the 13th century) and Fisherman's Bastion, where you can get some of the most incredible shots of the city. The "Pest" side is home to the iconic Parliament House, St. Stephen's Basilica, Central Market Hall, Dohany Street Synagogue, Hungarian State Opera House and more. Budapest itself also boasts 118 springs so a trip to this stunning city should include bathing suit attire and a dip in the Szechenyi Thermal Baths.
10. Macau & Hong Kong
These two destinations are right across the water from each other, and a trip around the world to China should include both of these stops. Macau is one of the less mainstream places topping our list of places to visit in 2016. Like Hong Kong, is not technically its own country, rather it's labeled as a "Special Administrative Region of the People's Republic of China." Until 1999, Macau was an overseas territory of Portugal, leaving Macau with one of the most interesting Asian cultures with both Portuguese and Chinese influence. A fun fact about Macau is that its nickname is the "Las Vegas of Asia" as it's the casino hub for that region of the world. Modern influences are present like with its 1,109-foot tower (which for you daredevils out there also boasts the highest commercial bungee jumping and highest urban climb in the world), but many beautiful ancient wonders exist as well. Be sure to explore the Ruins of St. Paul, A Ma Temple and St. Lawrence Church, among others. Hong Kong, which was formerly a British colony, is another destination with both modern and ancient influences. Made up of more than 200 islands, the amount to see and do there is endless. From new-age attractions such as The Victoria Peak Tower with its 360-degree viewing platform and The Symphony of Lights show which reflects off of more than 40 skyscrapers in Victoria Harbor to top theme parks like Disneyland and Ocean Park and finally to ancient architectural feats like The Giant Buddha Statue in Tian Tan, the list goes on and on. Don't forget to take a "Junk" or boat ride through the Harbor or an evening stroll through the Temple Street Night Market.

11. Brazil
This country certainly deserves to make its presence on this list known, as it's the largest country in Latin America and the fifth-largest country in the world. As the host for the 2016 Summer Olympics, it will certainly be on everyone's radar for this year. This nation offers travelers both natural treasures and historic charms. To fully experience all Brazil has to offer, we recommend spending at least a week there. Some of the most breathtaking spots in Brazil include Iguazu Falls (which technically lies in Argentina but can be seen from the Brazilian side), the Amazon River, Fernando de Noronha islets, the colorful buildings in Salvador and towns such as Parati on Costa Verde. You also have to spend time venturing throughout Sao Paulo (Brazil's largest city), Olinda and of course Rio de Janeiro with its gigantic statue of Christ the Redeemer.
12. Iceland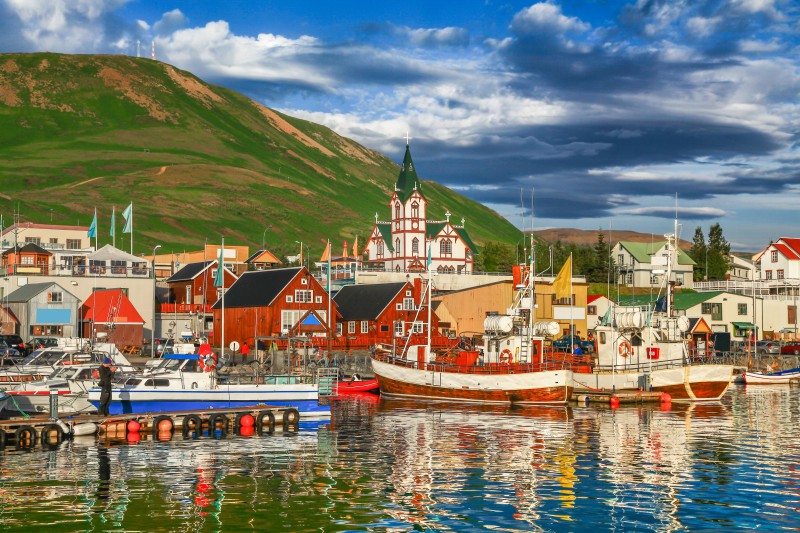 Being only a five-hour nonstop flight from Boston, New York and D.C., there is no excuse not to add Iceland to your bucket list. With incredibly priced travel deals this is the perfect country for your big vacation of 2016. The beauty of Iceland is almost out of a storybook filled with sweeping mountain ranges, active volcanoes, heart-stopping ice caves, powerful waterfalls and breathtaking Northern Lights spectaculars. A trip to Iceland must be strategically planned though, as many roads are closed from October to mid-May due to the weather. Though the high-season, which lasts from June to August, inevitably has the highest prices, it truly is the best time to visit.
13. Fiji
Known as a true honeymooner's paradise, Fiji is the ultimate exotic destination for a relaxing getaway. Its white sand beaches and crystal clear oceans are like a dream, and the peaceful ambiance and island culture will evaporate even the most stressful worries away. Each hotel on the island is more breathtaking than the next, but you don't have to be a millionaire to visit. Though the most expensive part of a trip to Fiji will be the airfare, the hotel prices are surprisingly affordable for the luxurious accommodations many of them provide. Though it's the perfect place to do so, Fiji is not just a place for couples looking to lie on the beach. For those seeking a little more adventure, Fiji is still the place for you as yoga, hiking, snorkeling and deep-sea diving are all very popular tourist activities. Not to mention the surf's incredible for both beginners and experts alike. The Yasawa Islands provide some of the best and most beautiful hiking trails while beach yoga classes are hosted frequently through local studios or hotels. For those brave enough, shark dives are an exhilarating treat where you may encounter up to eight species of sharks up close.
14. Myanmar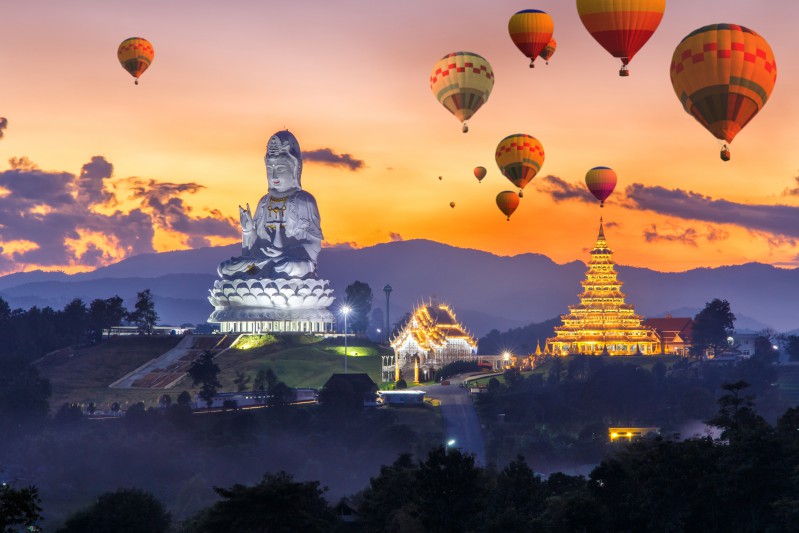 As one of the most affordable destinations to visit on this list, Myanmar, sometimes still referred to as Burma, is no less incredible. The country has been reforming itself from a military-controlled government to a democracy over the past several years and tourism there has picked up tremendously. Since it's more off the beaten path, Myanmar has that sense of being relatively untouched, making 2016 the year to cross this one off your bucket list. At more than 2,000 years old (according to Buddhist legend), the gold Shwedagon Pagoda, is a wonder to be seen. This site is sacred to Buddhists as it is thought to contain hairs of the Buddha himself, and is believed to be indestructible, having withstood multiple earthquakes to prove it. Cliffside Pindaya and Bagan are also filled with Buddhist marvels. A hot air balloon ride over the Bagan is the perfect way to see the splendor of the 3,000 temples situated throughout its vast field. To find your Zen outside the Buddhist sites, pristine beaches like Ngapali Beach and Ngwesaung Beach are worth a stop. As Rudyard Kipling famously wrote about this land in 1898, "…it is unlike any land you know."
15. South Africa
South Africa as a destination can be classified in many ways. It's an ideal trip for history buffs, adventure seekers, wildlife lovers, wine enthusiasts and foodies. Now you're paying attention, huh! For the history buffs, South Africa has a deep history of racial segregation with the enforcement of an Apartheid that ended in 1994. The famous Nelson Mandela, who served as South Africa's president after Apartheid ended, revolutionized both South Africa and the world. Stop by the Apartheid Museum to take away a vast knowledge and understanding of this intense time. Talk about ancient history, a 2.3 million-year-old Australopithecus skull fossil called Mrs. Ples was found in what is now called the Cradle of Humankind World Heritage site. For the adventure seekers, South Africa is filled with opportunities to appease your soul like shark cage diving with Great White Sharks, paragliding across Cape Town's beautiful beaches or hiking Table Mountain. For the wildlife lovers, a safari through Kruger National Park will allow you the opportunity to spot the Big 5 animals or a walk along Boulders Beach in Cape Town will introduce you to a penguin colony 3,000 strong. For wine enthusiasts and foodies, South Africa will be one of your favorite places with its famous vineyards and wineries and unique cuisine that can hold its own against any famous foodie hotspot in the world.
16. Ecuador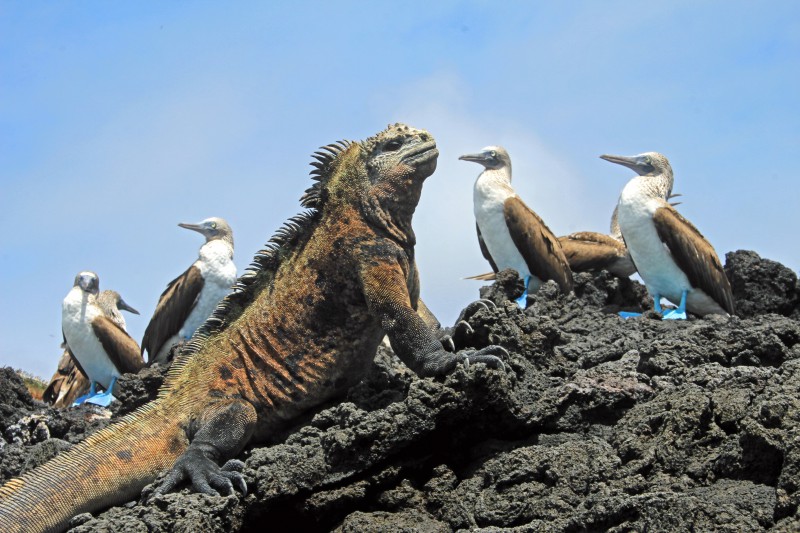 Last but certainly not least to end this list of 16 places to visit in 2016 is the beautiful South American country of Ecuador. Though it's certainly exotic, Ecuador is a relatively easy travel destination for a couple of reasons. Firstly, there's no need to worry about exchanging your dollars when landing at the airport as the U.S. dollar was named its official currency back in 2000. Secondly flight time, especially from the Southern U.S., can be as short as four hours. Thirdly, and I'm going to stop counting now, due to its location on the equator, Ecuador's weather is in the high 60's practically all year. There's actually a spot in Ecuador where you can stand in the exact center of the world at latitude 0. This country has a little bit of everything including a bustling capital city of Quito (which was one of the first Heritage Sites), stunning natural landscapes filled with mountains, beaches and volcanoes and endless diversity with both animals and humans. Not to mention, Ecuador is home to my personal dream vacation destination of the Galapagos Islands, which inspired Charles Darwin's Theory of Evolution.
Now that you've read all there is to know about the best places to visit in 2016, it's time to get packing! With so many amazing destinations, the world is truly in your hands. Start searching for an amazing deal here. Happy Travels!
Signup for Vacation Deals
Exclusive access to private sales, customized specials & more