Find Luxury and Adventure On a Cruise to Antarctica
The mention of Antarctica conjures up pictures of icebergs, mountains, intrepid adventurers and explorers with fur-lined hoods. It may be truly the last wilderness on Earth, and one that will change dramatically in the next 100 years. If you're wondering why anyone would want to visit such a cold and barren place, here are the top ten reasons to travel to the southernmost continent.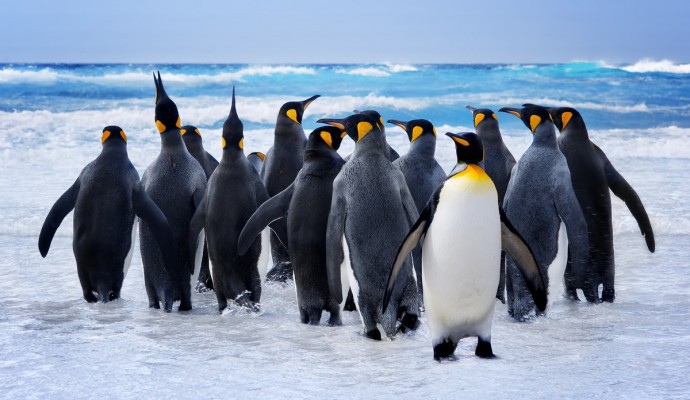 10. Penguins. Penguins are fascinating creatures and Antarctica has a lot of them. The numbers are staggering, and there are few places on earth where you can stand on shore and see colonies of birds waddling past you. Their cheerful calls and characteristic smell fill the air, and if you are lucky enough to be near the shore, you can see how they "fly" through the clear, cool water. (Be sure to book a cruise that has a shore excursion that features penguin sightings.)
9. Albatrosses. Although penguins are the most entertaining birds in the extreme south, there are other stars of ornithology that frequent the seventh continent. The huge Wandering Albatrosses have the largest wingspan of any bird in the world, measuring around 10-12 feet. They mate for life, and live for 50 years or more. You may see them circling your cruise ship for days, never landing in the water. Ancient mariners considered them good luck and believed an evil fate awaited any sailor who killed one.
8. Glaciers. Granted, you can also see these on Alaska cruises but it is an unforgettable sight to see milky cliffs of ice towering above the ocean and then crumbling with a roar into the sea below. You'll be in the birthplace of the world's icebergs, and if you're lucky, you'll see a few being born.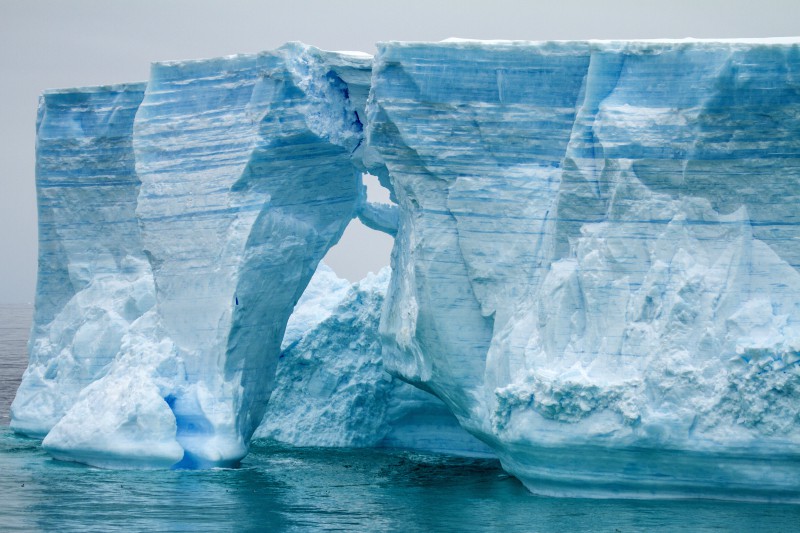 7. Ice channels. Whether you paddle through in a kayak or zoom through on a zodiac, ice channels are surreal passages between columns of ice floating in the ocean. In quiet coves, these eerie sculptures tower above the surface of the sea, creating cool passageways in the blue-green milky waters. We recommend a quiet kayak, in case you come across a penguin or two. (See #2.)
6. Midnight sun. When the winter solstice crosses the northern hemisphere, the midnight sun shines all day and all night over Antarctica. So the Christmas season sees the longest days of the year along the Antarctic Peninsula, offering sunsets that barely touch the horizon before becoming sunrises a short twilight time later.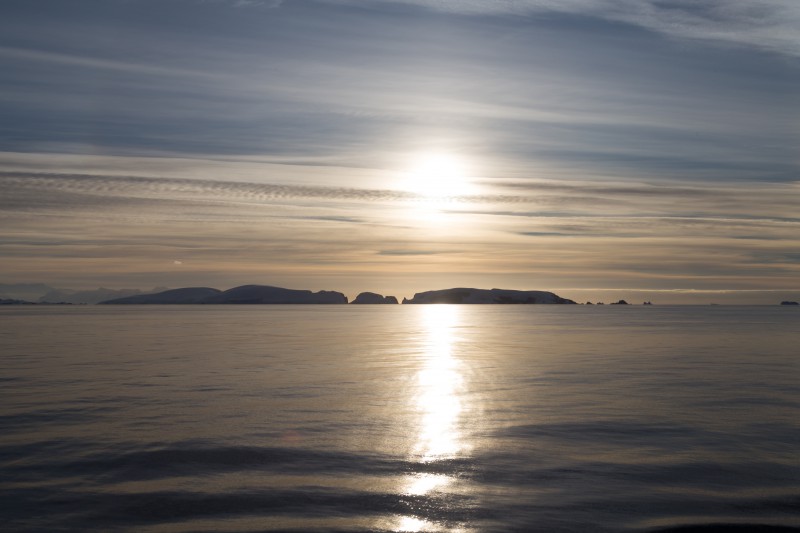 5. Drake Passage. To get to Antarctica, you will have to pass through one of the most dramatic sections of ocean in the world. Drake Passage, south of Tierra del Fuego, is 500 miles wide and traverses the Antarctic current, which produces massive waves. This experience alone is awe-inspiring, and gives you supreme bragging rights.
4. Whales. Summertime in Antarctica brings the friendly, curious humpback whales in great numbers to feed on krill and small fish. This whale will head north to breed, ending up in New Zealand and Australian waters. In Antarctica, you might not only see these whales, but also hear the beautiful, haunting songs of the males. Humpbacks are acrobatic, putting on shows of breaching and diving, sometimes in huge groups of up to 200 individuals. Orcas also frequent these waters, feeding on seals and other sea mammals. They are easier to spot with their characteristic black and white patterned bodies.
3. Photographs. You will undoubtedly remember your cruise to Antarctica as one of the most fascinating trips you've ever taken. You will come home with incredible photographs: the stark landscapes of ice and sky, the antics of breaching humpbacks, the faces of adorable penguins in their teeming colonies. Sunsets and sunrises are spectacular. No matter where you point your camera, you will get a photograph worthy of framing.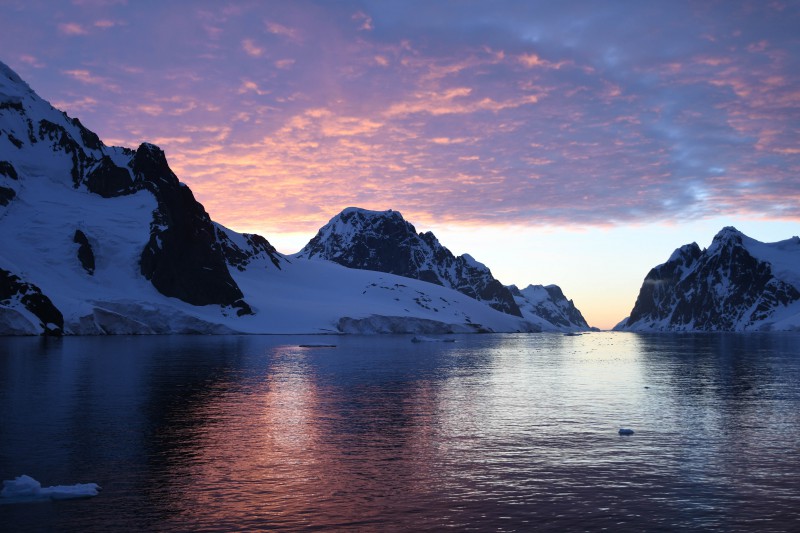 2. Total serenity. The icy wilderness is starkly beautiful with a backdrop of deep blue sky. The view from your cruise ship, while you are warm inside and sipping a hot beverage, is truly stunning and something you will never forget. But being outside will give you a sense of total serenity. The hushed whisper of wind across the snow is the only sound, and the world way down under is as peaceful as anywhere on Earth.
1. Luxury cruises. I surprised you with this one, didn't I? Even though you are on your way to the most inaccessible area of the earth, you can go there in perfect comfort on a cruise ship. Luxury Crystal Cruises, Ponant Yacht Cruises, Holland America, Quark Expeditions, Seabourn and Silversea all offer Antarctic luxury cruises, with the best crew-to-passenger ratios in the industry. Spacious luxury suites with ocean views, butler service, all-inclusive cruising and amazing cuisine are just a few of the amenities that will make your journey to the south unforgettable.
How to Get There
Your cruise will probably start and end in Ushuaia, Argentina (pronounced Oo-swy-ah) and sail across the infamous Drake Passage. This passage will take about two days, and the waves are sometimes 25-feet or more. Don't worry, though; modern cruise ships have stabilizers that make this passage survivable. (You may want seasickness medicine, usually available for free onboard.)
The ship will provide zodiac transportation to points of interest along the Antarctic Peninsula, which stretches northwest from the mainland for around 800 miles. It is actually many smaller islands covered by a grounded ice sheet, but has mountains along the spine that are up to 10,000 feet tall. Along this peninsula are an international collection of science stations. Other itineraries will take you to the Falkland Islands, coastal Argentina, coastal Chile and South Georgia Island.
Our best travel tip: To get the most out of your trip, take advantage of the onboard lectures given by expert naturalists and other scientists. They will point out the best sights and wonders of the white continent with historical and geological background information.
Ready to Visit Antarctica?
This last, vast area of wilderness is changing fast as the warming ocean waters lap away at the polar ice sheet. If you can, schedule your cruise soon before the untouched and pristine continent yields to environmental stresses and human influence.
By Kay D. Harrison
Signup for Vacation Deals
Exclusive access to private sales, customized specials & more