Plan a Trip To the Sunshine State - Florida Vacation Hotspots
Mention taking a Florida vacation and two things come to mind – Spring Break and senior citizens. In truth, there is much more to the Sunshine State than teeny bikinis and oversized dentures. Florida is a huge state offering an equally enormous variety of attractions, tourist destinations, and hidden hotspots that will satisfy even the most discerning of travelers.
Miami Vacations
It is impossible to write an article about Florida vacations without mentioning Miami. Miami is culturally rich and scenically spectacular, the combination of which makes for an unforgettable Florida vacation. Visitors of all ages flock to Miami Beach, while the younger generation tends to gravitate towards the scintillating nightlife of South Beach. Don't let those miles of white sand beaches fool you – Miami is a buzzing metropolis. While a Miami vacation means tons of fun in the sun, it can also mean gridlock, honking horns and all the other charms of big city living – but if you ask us, a stroll on Ocean Blvd makes it all worth it.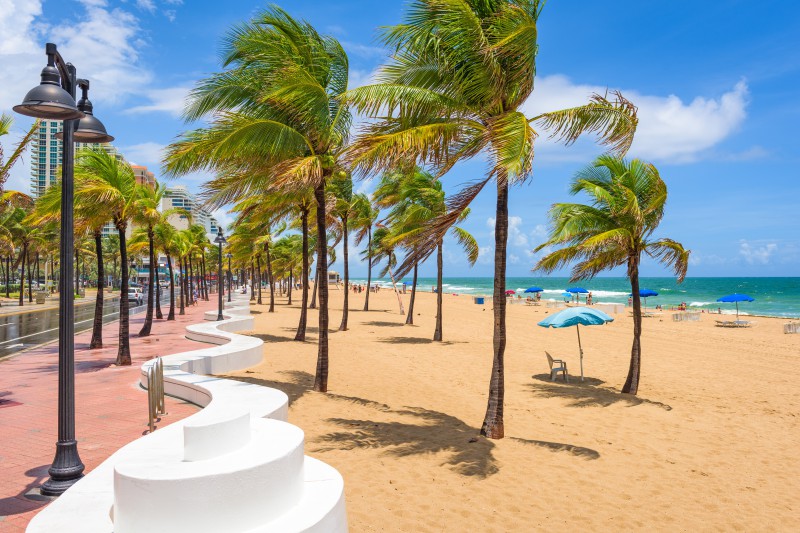 Fort Lauderdale Vacations
Travelers contemplating a Florida vacation should also consider Fort Lauderdale. Miami's neighbor to the north, Fort Lauderdale has a more laid-back beach vibe that vacationers love, with excellent shopping, tons of museums and art galleries and fantastic dining readily available and many within easy walking distance of the beach. Plus, a Fort Lauderdale vacation still gives you the option of taking a daytrip to Miami.
Sarasota Vacations
Set on the Gulf Coast or West Coast of Florida, Sarasota offers a completely different culture than Florida's East Coast. Whether intentional or accidental, a Sarasota vacation will undoubtedly be chock-full of history. Wrapped in 35 miles of pristine beachfront, Sarasota features many historic neighborhoods to explore, as well as some of the best-preserved natural lands in the whole state. On top of all that, Sarasota also has a vibrant arts scene and dozens of golf courses, making a Sarasota vacation one that's sure to please the whole family.
Palm Beach Vacations
If you'd prefer your Florida vacation with a side of luxury, look no further than affluent Palm Beach, well known as a popular vacation spot for the rich and famous. One glance at places such as the Breakers Hotel or the Flagler Museum and you know that you're somewhere both rich in history and just plain rich. However, it is possible to get a taste of luxury on your Palm Beach vacation without feeling it in your wallet – there are many reasonably priced hotels and resorts in Palm Beach that put you in the lap of luxury without the bill.
"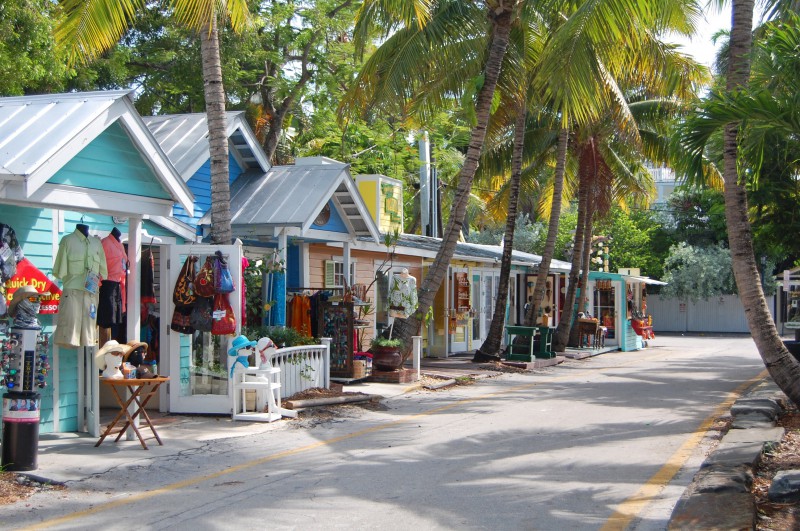 Florida Keys Vacations
Palm Beach is beautiful and definitely has its charms, but for those of us who value the surf and sky over the rich and famous, the Florida Keys are the place to be. A Florida Keys vacation puts you up close and personal with Mother Nature – whether snorkeling or scuba diving, joining a fishing charter or a guided eco-tour, Florida's natural beauty shines even brighter in the Keys. Opt for a Key West vacation, or visit one of the other less popular but equally enticing Keys – no matter which island you choose, this serene destination will ensure that your Florida vacation is equal parts relaxing and memorable.
Orlando Vacations
To many, an Orlando vacation is synonymous with a Disney vacation. Tourists flock from all corners of the globe to experience the "happiest place on Earth." Other fun-filled attractions that make Orlando vacations so popular with families include Universal Studios, Wet 'n Wild water park… the list goes on and on! However, an Orlando vacation is definitely not just for children. In addition to its thrilling theme parks, Orlando is also home to many exceptional golf courses and even more exceptional outlet shopping. Another huge draw for Orlando travelers is the Orange County Convention Center, which plays host to a myriad of shows and exhibitions all year round.
There are many different accommodation options available for your Florida vacation – those who want to immerse themselves completely in their Disney vacation should stay at a Disney resort right on the Disney property. Of course, there are many reasonably priced Orlando hotels and resorts near Disney (just not inside) to choose from as well. Another excellent alternative is booking a vacation rental home or condo rental, an option that gives you the best of both worlds – all the fun of an Orlando vacation with all the conveniences of home.
These are just a few of the many exciting possibilities for your Florida vacation – browse the latest Florida vacation deals and the latest Florida hotel deals.
Signup for Vacation Deals
Exclusive access to private sales, customized specials & more