From Sipping to Soaking, Beer Activities & Celebrations
When you think of beer, the Czech Republic probably doesn't immediately come to mind. This landlocked European country surrounded by Poland, Slovakia, Austria, and Germany, has played a very important role in beer history and continues brewery traditions that have been around for hundreds of years. As a matter of fact, Czechs drink more beer per capita than any other country and are extremely proud of their great-tasting brews ranging from light to amber to dark. For beer enthusiasts, this country should be on the top of your tasting and touring destination list, especially the cities of Prague and Pilsen for their incredible breweries and festivals.
Brewery Tours
With the chance to go behind the scenes and get a peek at how your favorite brews are made, these tours have grown in popularity over the years. While top secret recipes are not revealed, you will have the opportunity to taste the freshest beers and perhaps sample a newly developed concoction from the minds of talented brewmasters.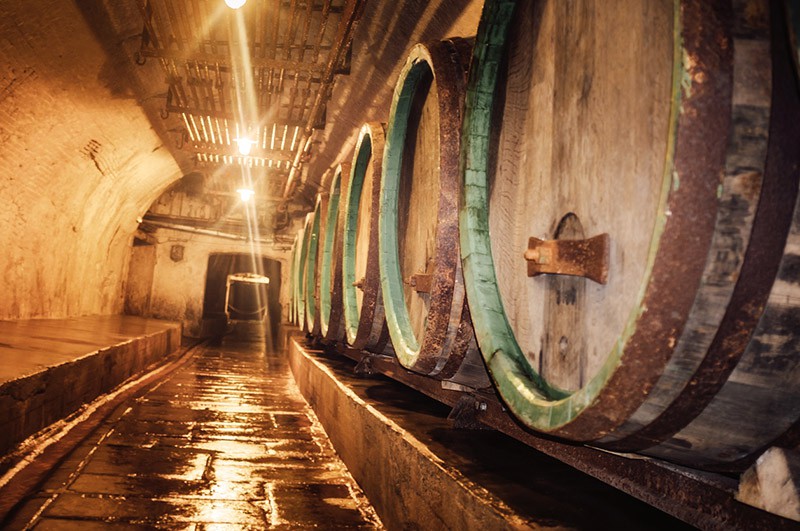 Pilsner Urquell Brewery
In 1839 the Pilsner Urquell Brewery was founded in the city of Plzeň (also known as Pilsen) located about a 90-minute drive from the nations' capital, Prague. A Bavarian brewer named Josef Groll developed a light, golden lager in 1842, giving birth to the world's very first pilsner-style beer. An instant success, their often-imitated flagship beer is still processed to this day at the original brewery using the same recipe and techniques Groll used. Today, Pilsner Urquell is the largest producer of beer in the Czech Republic, as well as the largest exporter.
Daily tours provide a look at the process and an opportunity to learn more about the fascinating history of the brewery and the town. Highlights of the tour include walking through the brewery's underground tunnels and tasting pure, unfiltered pilsners.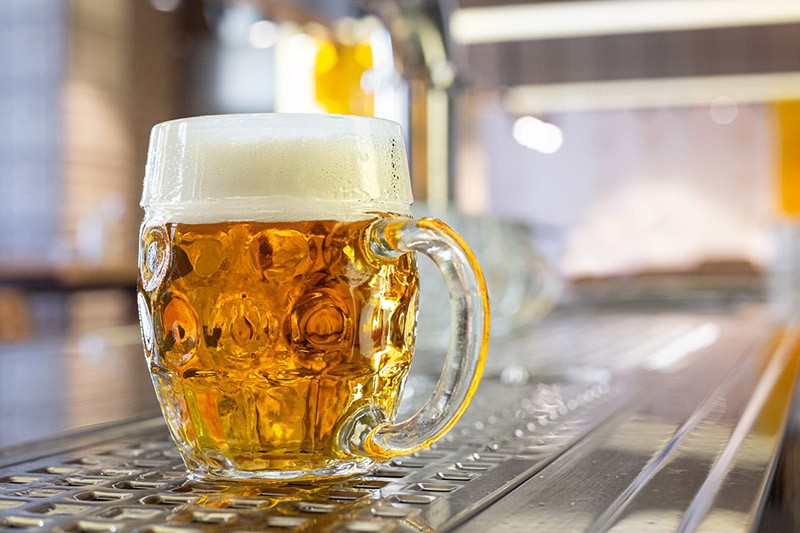 Staropramen Brewery
Currently the second-largest brewery in the Czech Republic, this historic Prague-based company was established in 1869 and produces some of the most popular beers in the country. An interactive tour led by your virtual guide, Josef Paspa, one of the original brewmasters, will take you on a journey through the brewery's history up to today. Afterward, at the beer bar, tastings are served in hand-blown crafted glasses. Fill your tummy with a selection or two from the beer-based menu of Czech and international specialty foods. Each dish is made with Staropramen's beers, of course! Try the Baked Beer Sausage or Spicy Beer Goulash, perhaps with a side of Home-Made Potato Crips. The folks at the beer bar can recommend a good brew to pair with your meal.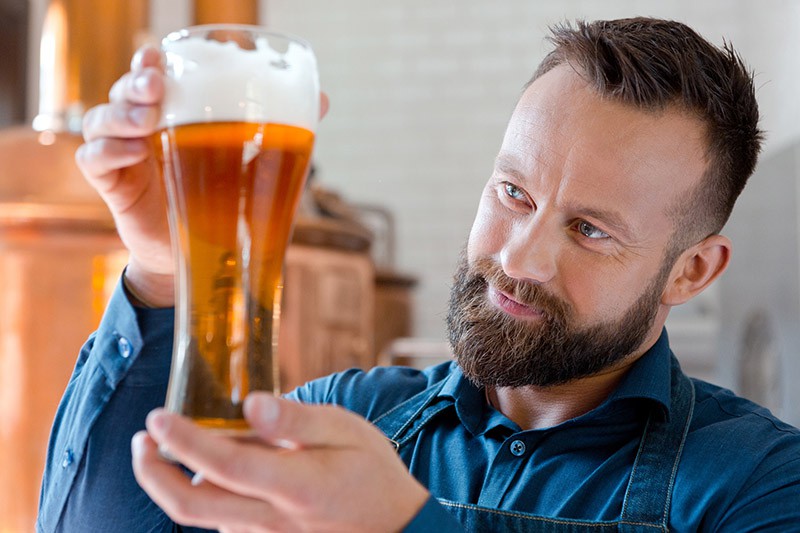 Purkmistr Brewery
This microbrewery complex is unique in oh so many ways and is a "must-do" experience during a visit to Pilsen. Aside from offering a traditional tour and tastings to its visitors, stay and enjoy a drink or two at the pub on the ground floor. Make a reservation and you can sit down to a full Czech meal at the 90-person capacity restaurant. Dream of sitting in a bathtub filled with beer while drinking a beer? Go ahead and indulge at the onsite spa, offering an array of packages, treatments. massages, and baths. Here you can fulfill your dream of having a brew and soaking in a tub filled with beer, hops, or even chocolate (along with other ingredients) to help soothe muscles. Or, try a relaxing beer oil massage to help soften the skin. And if you just need more than a day to do everything you can book one of 32 rooms at the brewery's hotel, located within the complex.
Beer Festivals
There's nothing like a rousing festival to bring people together for the purpose of celebrating a common interest. When it comes to beer festivals, those who are passionate about the creation, consumption, and mere existence of beer have plenty to choose from, especially in the Czech Republic. Notable yearly festivals include:
'1"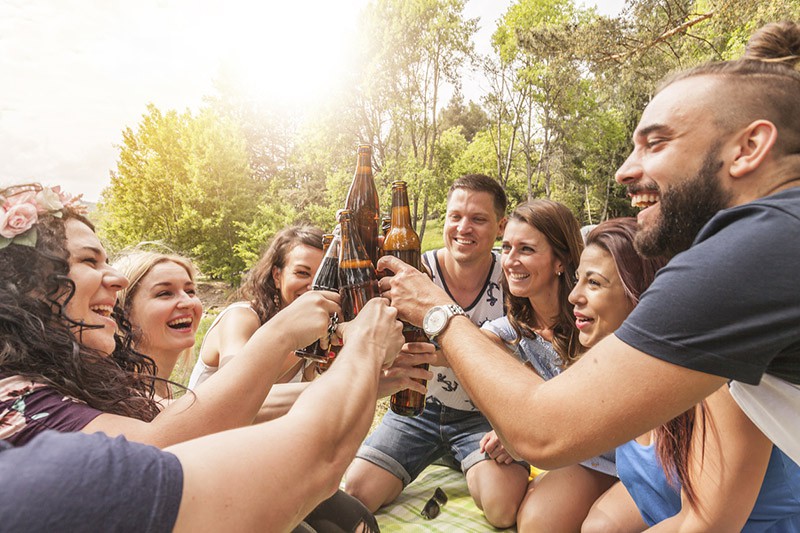 Czech Beer Festival
This annual 17-day event (yes 17 full days!) is by far the largest festival in the country featuring over 120 different kinds of beer. Every May, people from near and far gather in Prague to sample over 70 brands of Czech beer, gourmet bites from local chefs and bakers and enjoy dozens of musical performances. One of the popular gathering spots is Beer Diversity, a tent that offers tastes of foreign brews not well-known in the country.
Microbrewery Festival
Taking place in the Royal Garden on the grounds of the 9th century Prague Castle, this weekend festival in June allows microbrewers the opportunity to provide their craft beer to eager beer drinkers.
The Sun in the Glass
Another microbrewery gathering, this September weekend event takes place at Purkmistr Brewery in Pilsen. Over 70 microbreweries from the Czech Republic and beyond are represented and offer samples. Points of interest are tours of the brewery and a "fire truck" equipped with a beer tap tank as opposed to a water tank.
Pilsner Fest
Pilsner Urquell Brewery's Pilsner Fest takes place every October in the brewery's courtyard. This commemorative weekend event celebrates their famed pilsner-style beer and is full of music, food, and plenty of fresh brews.
If you're planning to visit, be sure to check our webpage for the latest deals on
Czech Republic vacations
.
By Kristi Williams
Signup for Vacation Deals
Exclusive access to private sales, customized specials & more