A Las Vegas Vacation Package that Won't Break the Bank
By Guest Blogger and Travel Expert Jennifer Pichaco
Your friend Bobby just posted pictures of his trip to Vegas. He had loads of fun and you say "I'm ready for VEGAS too!!!!!" Yes, all those exclamation points are needed, you're excited! But then you find out your friend Bobby spent $2000 on a 5-day trip. You don't have $2000. So, you huddle into a fetal position and cry. Well, good news. Just because you're on a peanut butter and jelly sandwich diet, doesn't mean you can't have just as much fun as dear old Bobby. We dug, and dug, and ransacked the internet and came up with a great budget-friendly itinerary that'll get you to Vegas on the cheap. Why? Because we love to help our fellow travelers discover the world. And, as you know, our motto is "Travel More. Spend Less."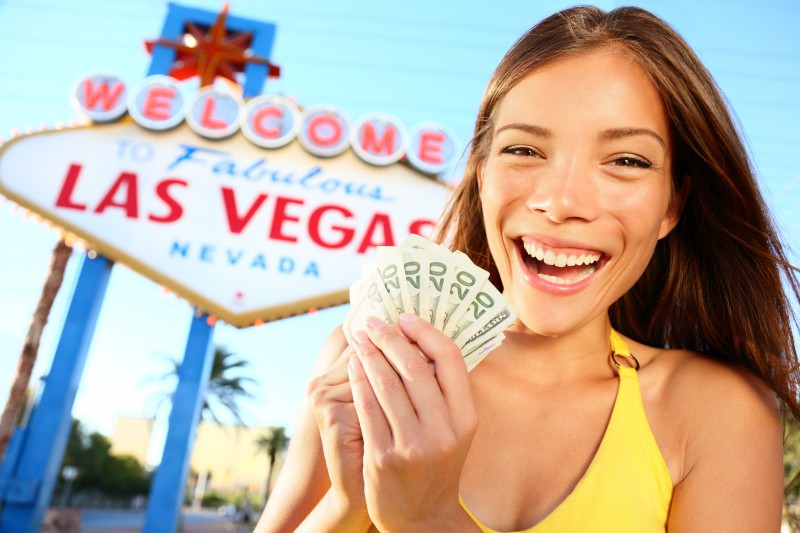 Alright, so here we go. We did a ton of research. So much so, I think we now have a Ph.D. in Vegas! We crunched the numbers and we came up with this budget-friendly itinerary:
When to go: We're going to pick 9/4 to 9/8. The temperature is a bit cooler than summer, crowds are winding down, and it's Labor Day weekend – free vacation day, score!
Airfare: Boston is one of the more expensive departure routes so we chose this as our starting point. You know, we love a challenge. We found a flight for $266 round-trip. (Note: price found on July 21, 2016.) This is a great rate but keep in mind that if you leave from Miami, you'll pay as little as $157 RT for these same dates. Also, don't forget about the time difference. A 7 pm plane ride out might seem a bit late but because of the time difference in Nevada, you'll arrive in Vegas at a decent bedtime. Check your flight options here.



Hotel: You're on a budget but who says you can't stay at a 4-star hotel on the famous Strip? We found the Monte Carlo Resort and Casino available from only $62 per night. This rate excludes a daily resort fee of $29. However, we think a 4-star hotel in a great location for $91 per night is still a steal especially since the average rate for this property is $152 per night (excluding daily resort fees). And, did we mention it's RIGHT ON THE STRIP? No need to pay for cabs to get around.
Total for 4 nights: $363.31
Bonus: Because you're flying out at night on the 8th you get to spend the day in Vegas without having to pay for a hotel night. Just check out in the morning and the resort will store your bags for free while you go off and explore a bit more.
You're also going to need a way to get to the hotel from the airport. We've got you covered. You can opt to take a 12-minute bus ride for $2-$6 or wave down a taxi and take a short 6-minute ride for $14-$18.
Sight-seeing: There's lots to do in Sin City. Taking a walk down The Strip and checking out all of the hotels is at the top of our list and it's FREE! Yep, just walk right in and check out all the awesome décor. One of our favorite properties to explore is The Venetian. The ceilings in that place are amazing! Bellagio is known for its water fountain show, the Treasure Island hotel for its volcanic eruption, and the Circus Circus hotel for their acrobatic performances – all of which are complimentary. A few websites to help with your research:
http://www.lasvegas.com/things-to-do/free/
https://www.thrillist.com/entertainment/las-vegas/free-things-to-do-in-las-vegas
http://www.travelandleisure.com/articles/free-things-las-vegas
Here are some other activities that'll cost you $0:
Food: We also found some dining bargains:
So, there you have it. A 5-day Las Vegas vacation package with round-trip airfare, 4-star hotel, and activities for as little as $665 (total includes taxi ride to and from the hotel & airport). And, of course, this rate is based on a solo traveler. Grab a friend, split the hotel and taxis and you'll save an additional $190. Apply that savings towards food and you're all set!
Take that, Bobby!
Signup for Vacation Deals
Exclusive access to private sales, customized specials & more