Travel the World in a Gate 1 Group
The titles of Gate 1's group tours are enough to get your mind dreaming about travel in far-flung international locations: Kaleidoscope of Thailand and Vietnam; South American Glaciers, Forests and Lakes; Turkish Treasures; or Uganda Wildlife Exploration. With hundreds of tours to regions on all seven continents, Gate 1 Travel takes travelers like you to the exotic places in your daydreams.
What distinguishes Gate 1 from other tour operators is partly experience – they've been offering tour packages since 1981 – but it's more than that. It's local knowledge, exemplary service, attention to every detail and surprising affordability. There are multiple ways to enjoy a Gate 1 program, from group tours with a couple dozen like-minded travelers, to a culturally immersive journey with just a few.
Escorted Tours: Every Detail Is Covered
If you're thinking, "I don't like escorted tours," you may have the wrong idea. There are tours that allow a maximum amount of free time so you can indulge your inner wanderer and set out on your own. Other tours take travelers to the out-of-the-way hidden gems you would never find on your own. In between, you can find tours that let you choose the excursions you want, with time to sit out the ones that don't interest you. Then there are the river cruises… More on that in a minute.
Gate 1 Travel knows that the advantage of escorted tours is the ease of travel for participants. In other words, all you do is show up with your bag, and every detail from there is covered. Because Gate 1 has an extensive network of international tour managers, each hotel, attraction and mode of transport is checked out ahead of the tour. Hotels are centrally located in the host cities, and the experts are English-speaking to accommodate most of the travelers. All of the tour managers were born and raised in the region you'll be visiting, so they are not just guides; they are bona fide insiders.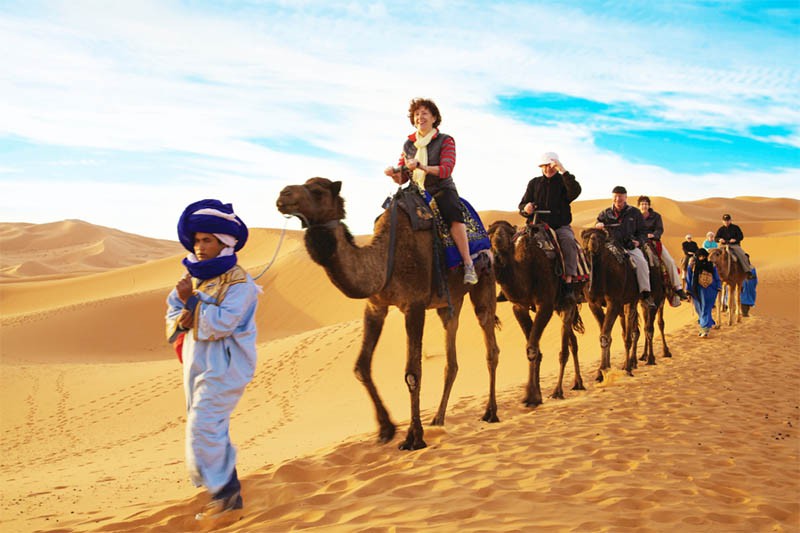 One advantage of traveling in a group is social. Nothing ties people together like travel - the shared experience of seeing the Taj Mahal at daybreak or spotting a giant tortoise on the Galapagos Islands. The friendships that form because of these discoveries and encounters are often life-long. You'll make friends on these extraordinary journeys. At the end of the day, you'll have someone to talk to about what you've seen and done, whether you're on safari in Africa or on the side streets of Paris.
If you've ever wanted to see Europe from the deck of a river cruise ship, Gate 1 has a treat in store. For lower prices than the competition, you can cruise along the legendary Rhine or Danube Rivers in Europe. The company built its own ship with spacious cabins and picture windows. The Monarch Empress joins four other ships already in service, so you have opportunities to see the castles, vineyards, valleys, and landscapes of multiple regions without unpacking your suitcase.
Do It Your Way: Choose Your Travel Style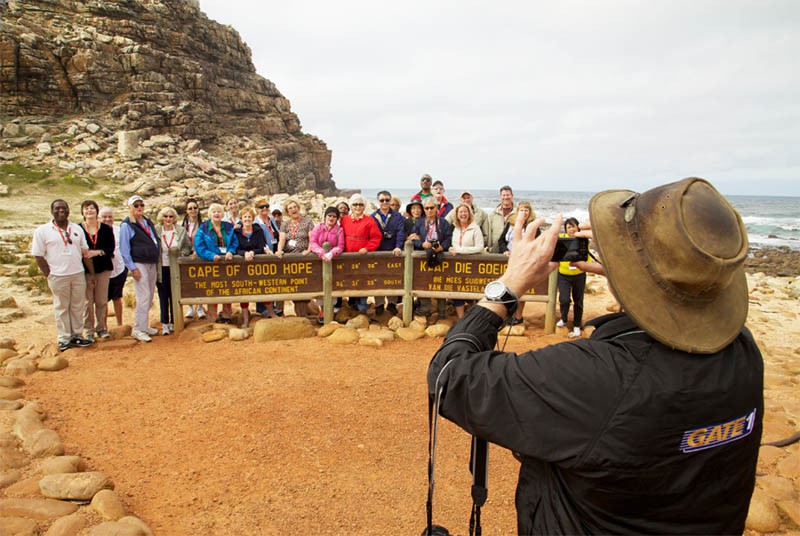 Gate 1 offers three different levels of group tours around the world, plus an array of river cruises in Europe, the Middle East and Asia. The group tours offered by Gate 1 generally average around 40 travelers per group. For example, an escorted seven-day tour of Belgium and Holland has optional add-ons that include an additional city (London); an Amsterdam by Night Tour with dinner; and Illuminated Paris, an optional dinner in a French bistro. Hotels with daily breakfast, a cruise on the canals of Amsterdam, tours of Brussels, Bruges and Paris, and transportation between sites are all part of the tour.
If you want to try something off the beaten path, with a smaller group of people, Gate 1 offers Discovery Small Group Tours. Imagine traveling to the Galapagos, Andes, Ecuador and the Amazon with no more than 22 people in your group. These unique itineraries take you to places where larger groups can't go and immerse you in the culture of your destination. You can visit a working plantation in the tropical lowlands of Ecuador, and then meet with women of the Andes to learn about their culture. On some tours, you might visit a local market and buy food for a dinner cooked at a private home. Each tour has its own special activities that plunge you into the center of local customs and lifestyles.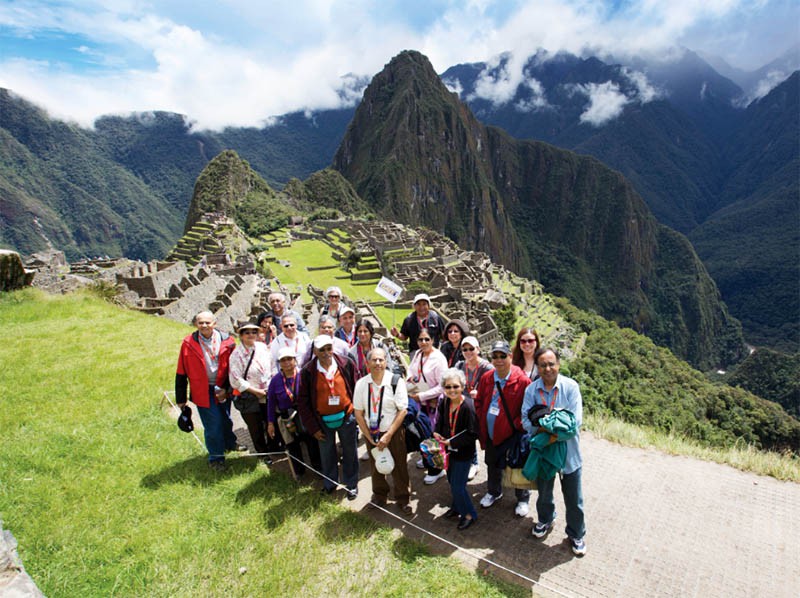 For travelers who prefer a luxury experience – without the luxury price tag – there's the Deluxe Tours. With a little more comfort and deluxe accommodations, these tours offer discerning travelers first-class hotels that are carefully selected by local experts for the best balance of comfort, service and convenience. Imagine waking up with views of the Taj Mahal, or soaking up the royal treatment in a real Irish castle.
Get Onboard with Gate 1
Gate 1 Travel started with just three staff members managing a few tours in the Middle East, but has grown to include more than 300 employees at their Philadelphia headquarters, and a network of tour managers in every corner of the world. Their knowledge of global destinations and experiences has grown along with the company. You can choose your vacation from among the seven continents, concentrating on ancient marvels, dramatic landscapes, endangered wildlife - or all three. One thing is certain: you will be taken care of, every step of your journey.
So, visit the Gate 1 Travel website at https://www.gate1travel.com/ and start your daydreaming now. You have the whole world to explore.
By Kay D. Harrison
Signup for Vacation Deals
Exclusive access to private sales, customized specials & more