Learn about the Special Features of a River Cruise
Most folks know the logistics of regular cruising, but few take advantage of all the extra amenities and service to detail that comes with a river cruise. You'll find perks, dining experiences, and tours you wouldn't see on the cruise giants.
You'll also get that personalized attention you can't find when 4,000 other people are trying to get in the same pool. Read why a river cruise might just be your next perfect vacation getaway and start planning your cruise through rivers and waterways across the globe.
More time in each port city
Cruise through the calm waters of the Danube or Mekong rivers for some popular and picturesque port cities around the world. A great benefit of many river cruises is your extra time in each city. Generally, you can dock right next to the city and won't have to wait long to disembark or go through the hassle of tendering.
Since many cities on the rivers are closer together, you can spend more time exploring new destinations and less time getting to them. Many cruise lines offer several overnights on cruises sailing along the Danube, so you can have more time to walk down the ancient city streets in Prague, Budapest, and coastal villages in Germany.
More intimate cruising experience
Instead of holing up with 3,000 strangers aboard a ship, you'll have a much more intimate experience and can really get to know the other travelers aboard.
Many ships have room for only a few hundred passengers, ensuring you have a relaxing experience aboard. Viking ships offer cruises for an average of 200 guests with individualized itineraries. You won't have to wait in long lines or make numerous reservations for breakfast, lunch, or dinner. On river cruises, you'll have plenty of space to stretch out and enjoy the onboard amenities.
Visit cities large ships can't reach
A smaller ship means more options for you to visit. Large cruise ships often can't visit smaller ports, and definitely can't sail down smaller rivers and canals like a river cruise ship can.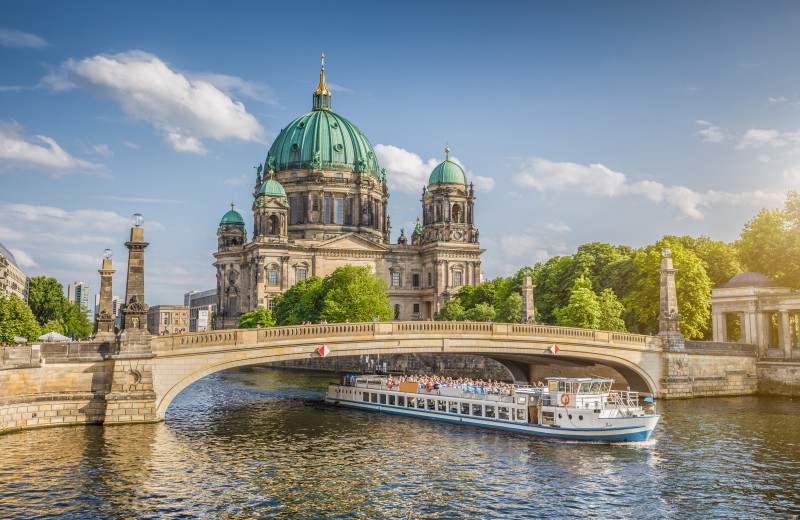 Sail down the Seine for an adventure through France with gourmet cuisine, famous wines, and beautiful scenery. You won't find large ships navigating these waters; they're just too big. You can also find river cruises on the Rhone, Volga, Mekong, and Irrawaddy rivers that offer prime views of scenery, farms, cities, and more.
Great views from your room
On ocean cruise liners, you can choose from a variety of rooms; but even the nicest suites are limited on ocean views. On most river cruises, you'll find floor-to-ceiling windows offering the greatest views of the outdoors right from your bed.
Most river cruises are built to give every guest views of scenic waterways and rivers, so you don't have to worry about missing any of the action.
A more inclusive experience
Ever find yourself on a cruise that nickel and dimes you for everything you want to enjoy? Coffee? Spirits? Entertainment options? On some cruise lines, the "all-inclusive" experience really just covers your room and view, if you're lucky.
Many river cruises truly offer an all-inclusive experience, where fine dining, beverages, excursions, and tours, are all part of your vacation. American Queen Steamboat Company, Avalon Waterways, and Emerald Waterways all offer luxurious experiences with guided land-tours, excursions, and other amenities you won't find on traditional ships.
By: Devyn Woolsey
Signup for Cruise Deals
Exclusive access to private sales, customized specials & more