The PONANT Signature Experience | Luxury Cruises
PONANT is the World Leader in Luxury Expeditions with ultra-modern, intimate ships, offering attentive service, and well-designed itineraries sailing to all corners of the globe.
PONANT has been sailing the seas of the world for over 30 years. Every cruise is a blend of adventure, exploration, and discovery — all experienced in luxurious comfort, even in the heart of the most remote regions.
Each year PONANT offers more than 400 awe-inspiring cruises, calling at over 450 ports on all seven continents. From Zodiac® landings in Antarctica to hikes in the Arctic; from immersion in Japanese culture and revisiting classic Europe, to the natural beauty of the Seychelles, PONANT presents these destinations through a new lens.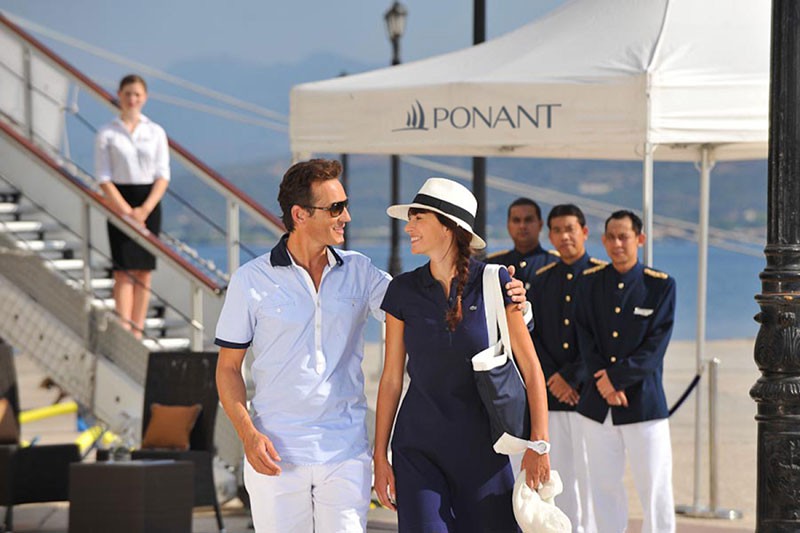 Sailing aboard PONANT's sleek and intimate ships, guests will experience the "French Touch" as they enjoy exquisite cuisine designed in partnership with Ducasse Conseil, Alain Ducasse's restaurant experts; the Sothys spa, Hermés stateroom amenities, sumptuous macarons from Ladurée, Veuve Clicquot Champagne and select wines from Maison Taillevent.
Their fleet of 12 purpose-built intimate ships welcomes aboard a limited number of passengers, so guests maintain their privacy and enjoy the feeling of being on their own private yacht — able to call at iconic, international ports as well as secret harbors accessible only to smaller-sized ships.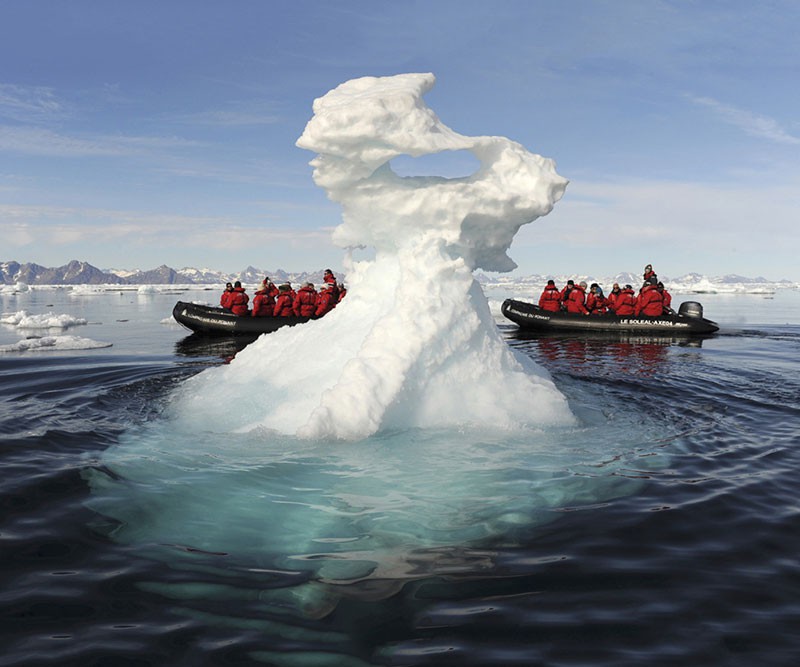 PONANT's polar expedition itineraries celebrate a variety of destinations including Iceland, Greenland, Spitsbergen, South Georgia, the Falklands and the Antarctic Peninsula and their teams of knowledgeable expedition leaders and naturalists bring their experience to every cruise. Each itinerary is carefully researched by polar experts, many of whom have spent more than a decade exploring the Arctic and Antarctic regions. More than guides, these expedition leaders are teachers and storytellers who bring color, texture, and a pioneering spirit to each thoughtfully prepared journey. Zodiac shore landings enable guests an even closer encounter to endemic wildlife including the penguins, black-browned albatross, Weddell seals and Cape petrels of Antarctica, and the polar bears, Arctic foxes, bald eagles, Arctic terns, walruses and narwhals of the Arctic.
A Commitment to Responsible Tourism
PONANT is committed to preserving and protecting oceans and marine life as well as the biodiversity encountered on land. The fleet carries the international "Clean Ship" label, which certifies minimal environmental disruption, a rare distinction among ocean vessels.
As a global leader in expeditions in extreme lands, PONANT ensures a rigorous protocol is in place for any landing in a new area. This innovative approach, involving a special team, has an ambitious aim: to ensure there is no impact whatsoever on the ecosystem of the chosen destination, thereby preserving the fauna, flora, and population. Thanks to this groundbreaking initiative, the company was nominated for the 2017 Palmes du Tourisme Durable awards. PONANT also actively supports Le Cercle Polaire, a think tank focused on preserving polar lands, and partners with Upernavik FabLab, an organization that trains local craftsmen in Inuit communities, giving them means to maintain their cultural heritage and earn a living. These proactive initiatives earned PONANT the Blue Charter Trophy from the French Shipowners' Association in 2016, in recognition of their exemplary efforts to conserve the environment and encourage social and economic development.

The EXPLORER Class
From 2018-2020, PONANT will launch six new, ultra-modern ships with 92 all-balcony staterooms, specifically designed to create the best expedition cruise experience. For the modern-day explorer, the Blue Eye multi-sensory, underwater lounge, located within the hull of each ship, allows guests to observe the ocean bed and native species while respecting their natural habitat. Each ship has a limited ever-wider range of destinations and features a gorgeous infinity pool, and a multi-level marina platform, so guests can swim and take part in other activities directly from the ship.
PONANT'S Blue Eye Lounge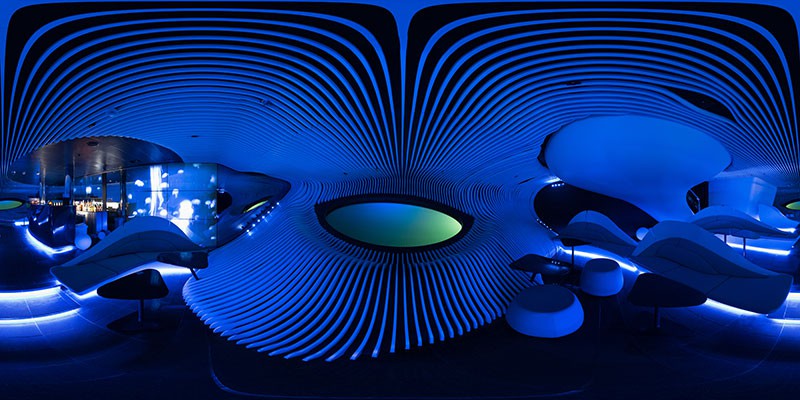 Making its world debut aboard EXPLORER class ships, the Blue Eye is a multi-sensory, underwater lounge designed so guests may observe the ocean bed and native species while respecting their natural habitat. Located within the hull beneath the waterline, the Blue Eye features hydrophones and two large windows, offering the experience of acoustic immersion combined with an extraordinary viewing of the subaquatic world.
Into the Future
Starting in 2021, guests will be able to follow in the footsteps of great polar explorers as Le Commandant Charcot will enter service as the first electric-hybrid, luxury polar exploration yacht of its kind, taking guests even further into the very heart of the Arctic and the Antarctic, including the geographic North Pole! This polar exploration vessel, which is fitted with just 135 staterooms, was designed to offer guests a relaxed, elegant atmosphere and the highest levels of comfort and service, even in the most extreme temperatures.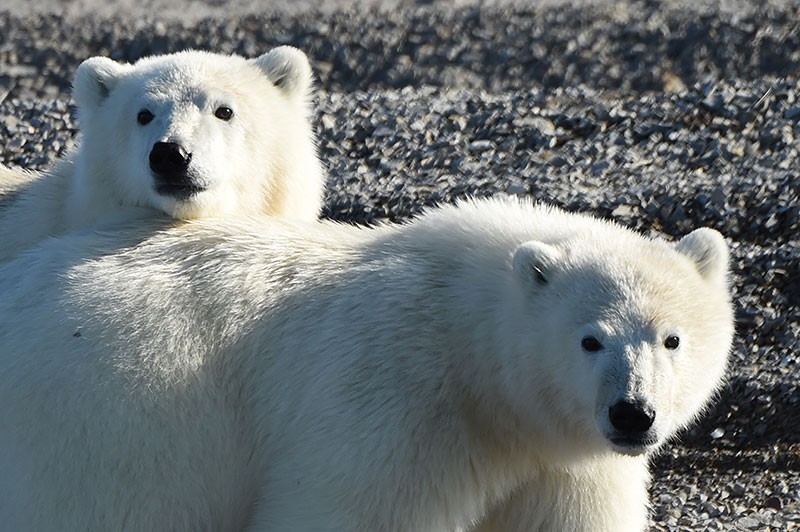 Whether you choose culture or cuisine, exploration or antiquities, PONANT has envisioned the perfect voyage for you! For more information or to book your luxurious PONANT voyage now, visit Ponant.com or call 844-747-2946.
Signup for Cruise Deals
Exclusive access to private sales, customized specials & more