Sustainable Tourism - Reduce Your Travel Footprint
If the pad and pen next to the hotel bed have been replaced by a chalkboard and chalk, you might be staying in a "green" hotel. Environmentally conscious hotel chains are trying various ways to "reduce, re-use and recycle" – the motto of sustainability. The objective is to save water, save energy, use recycled materials and reduce waste. Here are a few of the best sustainable hotels.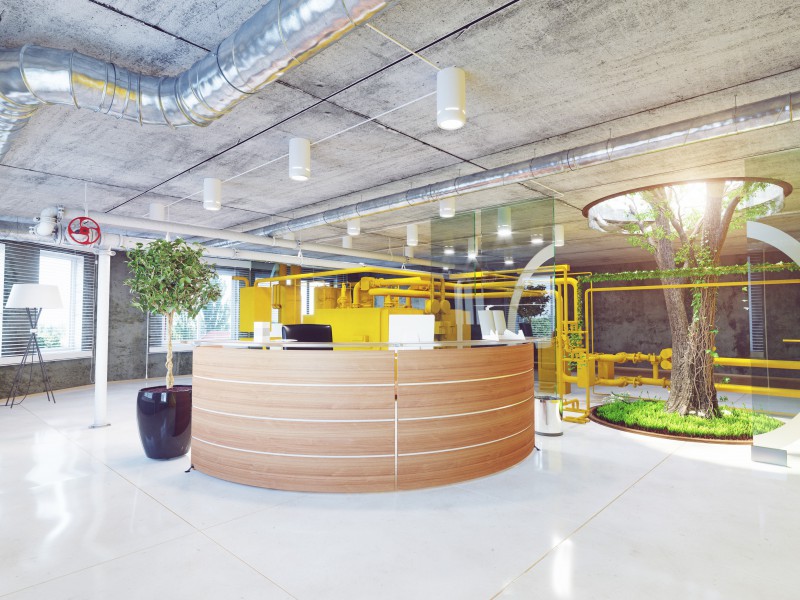 1 Hotels Central Park – Manhattan, New York
This brand new New York City eco-friendly hotel proves that luxury need not suffer at the hands of sustainability. The hotel was designed to be a model for green tourism, and every detail of the construction and operation of the property keeps environmental concerns at the highest priority level. The construction materials are reclaimed brick or wood, including the exercise room floor that was once the basketball court at the University of Wisconsin. Guests hang their clothes on cardboard hangers, and the "do not disturb" sign is a rock left outside the door that says "Not Now." All of the furniture was made by local craftsmen. Guests with electric cars get free valet parking service, and the restaurant serves local, organic cuisine. All of these details are part of a system-wide dedication to green living and environmental protection, the core values of the 1 Hotel brand.
Tiger Trails Jungle Lodge – Maharashtra, India
I confess, I included this one on the list partly because I love its name. But this award-winning eco-lodge on the edge of a primeval jungle is dedicated to saving wildlife by allowing people to see it and enjoy it. The father and son who own the lodge have worked with local tribal villagers to stop them from using the Todoba Forest National Park's resources for their livelihood. This has greatly reduced cattle grazing and poaching in the park. New opportunities for work and better agricultural practices have also improved the lives of the local population. Clean water projects, including desilting, have raised the water table in the area, bringing back ponds and wildlife to formerly barren areas.
As for the tourists, they can see wild tigers, bears and civet cats on closed circuit TVs in the lodge or right outside their windows. Without leaving much of a carbon footprint, guests can take photo safaris, enjoy campfires with local food items, and walk through the dense Indian forest accompanied by experienced trackers. Sundowner cocktails and breakfast are served outdoors in the bush. It's a wild experience.
Moana Surfrider – Oahu, Hawaii
Starwood's Moana Surfrider Resort in Oahu is a top-rated luxury Waikiki Beach resort by any standard, but it is remarkable for its sustainability record. Its owner, Starwood Properties, is the first hotel chain to seek LEED certification for all of its hotels. LEED certification (Leadership in Energy and Environmental Design) is a sustainability standard that rewards energy efficiency and environmental stewardship in building construction.
Starwood has established a "public policy on environmental sustainability to facilitate company-wide alignment around green program goals," as announced on www.greenhotelier.org, an organization promoting green tourism. In 2009, Starwood pledged to reduce carbon emissions by 30%, water use by 20% and energy use by 30% by the year 2020. By all reports, they are well on their way to attaining those goals, and in the interim, have significantly reduced operating costs.
The Moana Surfrider is doing its part to preserve the environment of the area's Hawaiian ancestors, who valued conservation above all. In their words, "By blending a luxury resort experience with environmentally responsible practices, Moana Surfrider offers its guests the peace of mind [that] they are staying with a hotel that cares as much about the future of our world as we care about delivering a world-class guest experience."

O'Reilly's Rainforest Retreat, Villa & Lost World Spa – Lamington National Park, Australia
On the western border of Lamington National Park in the Gold Coast region of Australia is a unique retreat set in the midst of a mountainous, sub-tropical rainforest. O'Reilly's Rainforest Retreat received the 2015 Eco-Certification by EarthCheck for its dedication to sustainability. Beyond sustainability, the resort plays a huge role in educating people about the rainforest and its fragile eco-system. They are determined to preserve its resources for future generations.
A two-hour ride from Brisbane, the road to the resort is a steep, winding mountain track best traveled in daylight with headlights on. Mountain vistas greet travelers at the top, where rooms and villas are situated in natural areas. Swimming pools, the Lost World Spa and creative dining experiences ensure a luxury stay, but the focus is on the environment. Discovery and wildlife tours are led by conservationists with special programs for children. A treetop walk along suspension walkways, Segway tours to pristine waterfalls, an after-dark glow-worm tour and other wildlife experiences will fascinate and educate guests of the retreat while giving them tips on living sustainably.
Laguna Lodge – Atitlan Solola, Guatemala
The Laguna Lodge, on the shores of Lake Atitlan in Guatemala (pictured above), is nearly energy-independent and only accessible by boat. With strong links to the local community, the lodge employs only local villagers, buys local groceries and donates all excess food to the community. The resort's menu is vegetarian and all cleaning products are natural or biodegradable. It is hard to imagine a greener, more sustainable hotel. It is also a luxury resort, with lake or volcano views from every room, a spa and fitness center and hypo-allergenic deluxe bedding on locally crafted four-poster beds.
On the shores of what is called "the world's most beautiful lake," traditional villages continue a lifestyle that has existed for millennia. They offer valuable lessons in sustainability. Guests can visit the local villages by foot or boat, hike the volcanic terrain or try high-altitude lake diving. With no roads in the area, there is no traffic noise and only peaceful, quiet surroundings. It is the ideal resort for authors and musicians seeking inspiration and for lovers seeking quiet solitude and privacy.
Signup for Hotel Deals
Exclusive access to private sales, customized specials & more