Travel Home For the Holidays Without the Stress
The holiday season should be a joyous and exciting time. According to the U.S. Bureau of Transportation Statistics, visiting loved ones during the holidays is the number one reason Americans travel. (Isn't that a beautiful thing?) With all of the additional travelers on the roads and in the sky, holiday travel can make for a stressful time.
Here are a few tips to help avoid stressful situations during your holiday air travel this year: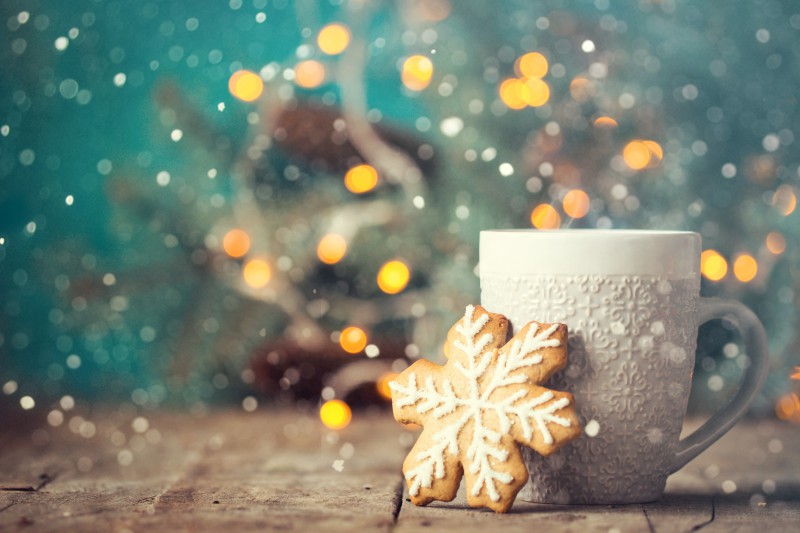 1. Pack essentials in a carry-on that can fit under your seat.
You'll want to have the essentials with you just in case your checked luggage gets lost or doesn't make your flight. If you want to bring a sweatshirt for chilly planes or airports, make sure this is something you wear to save room in your luggage. Also, try to board early to help guarantee you'll get overhead bin space. If worst case happens and flight attendants start gate checking, good thing your bag fits under the seat! (Read our Seven Days in an Overnight Bag post to learn more about how to pack strategically.)
2. Leave early and book the first flight out.
Leave yourself ample time to get to the airport as traffic and security lines will be busier than usual. The first flight out is usually least likely to be delayed plus early morning is typically a less crowded time to be at the airport. If it does get delayed, the delay time will be much shorter than the delays that pile up later in the day. During the holiday season it is also best to try and book a nonstop flight. If winter weather delays hold up one leg of your trip, you won't want to get stuck. If a stop can't be avoided, try to connect in a warm state as the chance of winter blizzards delaying the flight should be minimal.
3. If traveling with kids, bring entertainment and snacks.
Flight delays are almost inevitable when traveling to or from certain popular cities, especially ones notorious for poor winter weather. Keeping your kids fed and entertained will certainly save you (and likely the people around you) from headaches due to complaining and crying children. Sometimes flight delays occur once you've already boarded the plane, and with the elimination of free in-flight snacks on many airlines, you'll be happy you brought your own.
4. Have a backup plan in case of canceled/delayed flights.
Contingency plans are great, especially during holiday time when the weather can be unpredictable and the volume of people traveling is 23 percent higher than usual (according to the U.S. Bureau of Transportation). Knowing your options can reduce the stress of canceled or delayed flights. Have the direct number of the airline's reservations department easily accessible. I also suggest knowing what airports may be nearby your departure and destination cities, as it may be possible to jump on another flight or land at a different airport. This actually happened to me one holiday season where my flight to John F. Kennedy International was significantly delayed and I was able easily hop on a flight into LaGuardia Airport. (Keep in mind though this flexibility can only happen if you have carry-on baggage or utilize your backup plan before checking your luggage at the airport.)
5. Mail gifts ahead of time or leave them unwrapped.
This is something many people may not think about. TSA may have to unwrap your gifts to examine them more closely while in the security line. This will certainly slow up the screening process and even ruin the surprise if you're bringing gifts for your fellow travelers. It is best to send them ahead of time or leave them unwrapped in a gift bag so as not to add even more time to the already lengthy security check.
I hope these tips will result in smooth and stress-free holiday travel for you and your loved ones this month. Are you still looking for last-minute travel deals? Don't worry, we've got you covered. (Holiday travel makes for fantastic gifts too!)
Signup for Vacation Deals
Exclusive access to private sales, customized specials & more