Find Your Slice of Paradise in Thailand
Thailand is home to some of the most gorgeous beaches in the world. And with literally hundreds to choose from between the mainland and the islands, you will have no trouble finding a beach that checks all the boxes for an exotic getaway: paradise-like scenery, fresh seafood, fruity cocktails, warm sand, sunshine, and refreshingly cool water. If you are planning a trip to Thailand but aren't sure which beaches to visit, we've come up with a handful of the best beaches for lounging and sightseeing.
Morakot Cave Beach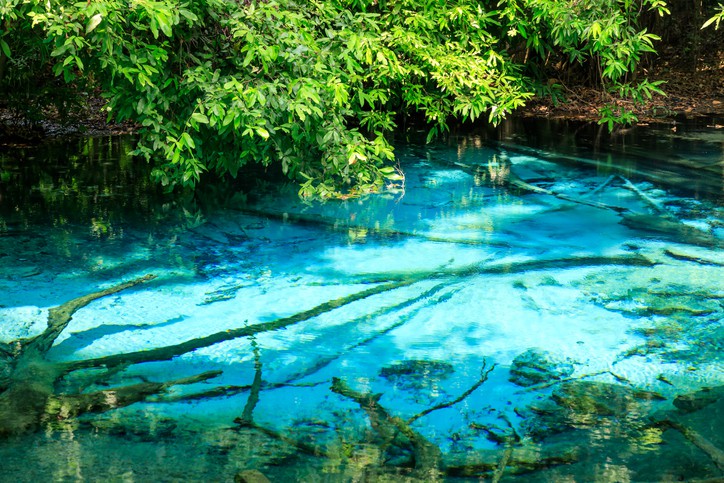 To enjoy the beauty of Morakot Cave beach you must first journey by boat to your island destination of Koh Muk. Once you make it to the Trang's Koh Muk opening, a lush, green spot where all the jagged rocks are covered in moss, you must swim or kayak through the opening in order to reach the secluded lagoon. The small body of emerald green water is surrounded by towering rock formations, gorgeous greenery, and a pristine strip of inviting warm white sand.
Railay Beach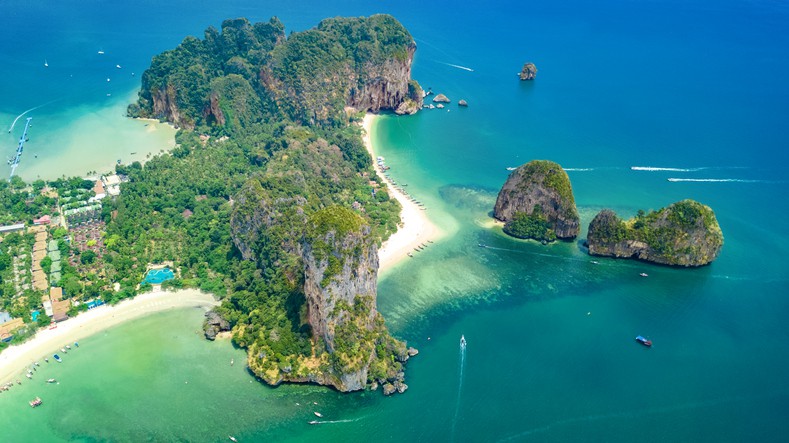 For a beach that is far more open but equally as beautiful as Morakot Cave beach, trek to Railay Beach, a peninsula located between the two Thai cities of Ao Nang and Krabi. Take a dip in the crystal clear Andaman Sea, sunbathe on the sparkling white sands, listen to the birds sing, watch the monkeys swing from the trees, and spot the long-tail boats slicing through the water as locals and visitors alike arrive at the beach.
Surrounding the beach are colossal rock formations, palm trees, and exotic greenery. If it fits into your travel itinerary, you will definitely want to try to make room for a peaceful sunset experience on the beach. Fewer things in this world are more beautiful than a colorful sunset on a Thai beach.
Donald Duck Bay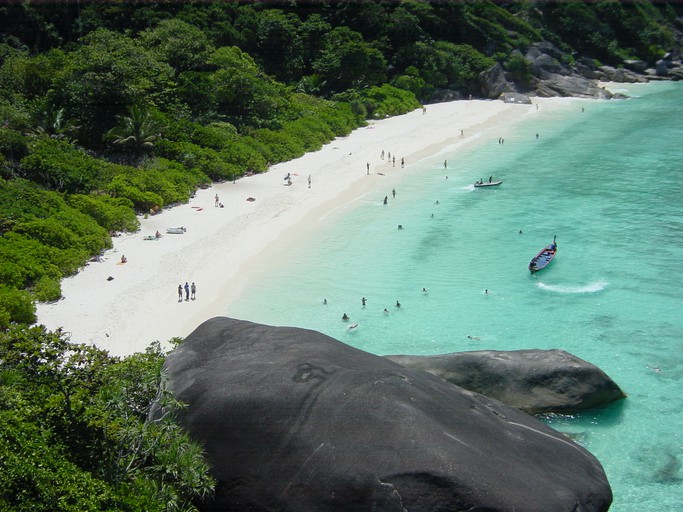 Don't let the Disney cartoon character name fool you into thinking this is anything other than a paradise. The beach gets its name because of the unique boulder formation that resembles the iconic cartoon duck. Cartoon character rock formations aside, there are plenty of other reasons to spend some time relaxing at Donald Duck Bay.
Located on Island 8 of the Similan Islands, Donald Duck Bay beckons visitors to bask in the stunning scenery of the clear blue waters, equally clear blue skies, green jungle backdrop, and soft white sand. If bumming it on the beach isn't really your style, take a few scuba diving lessons, wade on a paddleboard, or try snorkeling where it is easy to spot a variety of sea creatures.
Sunrise Beach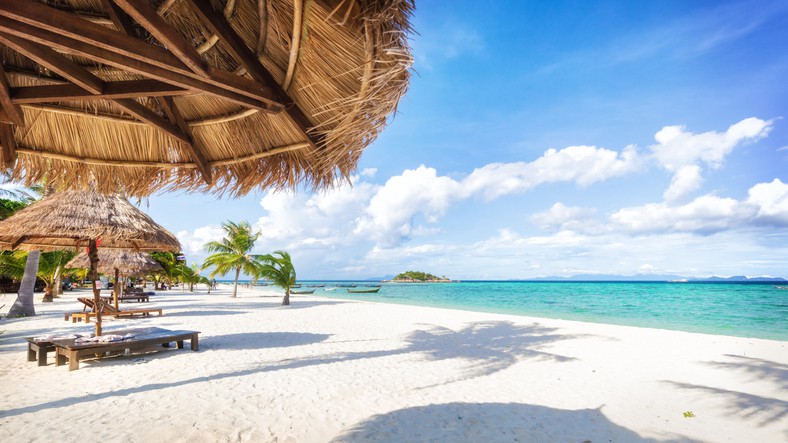 If you are planning to spend a few days on the Southern island of Koh Lipe, a day or two at Sunrise Beach is a must. A leisurely afternoon on the beach feels like you're looking out over the edge of the world (in the best way possible). This quiet picture-perfect beach has remained relatively undiscovered, so you may want to visit while you still can.
Signup for Vacation Deals
Exclusive access to private sales, customized specials & more