Cruises: Family Vacations on the High Seas
So you've spent hours scouring the internet, calling friends and reading the latest travel magazines trying to figure out your next family vacation. You want something the kids and adults will equally look forward to without costing an arm and a leg. Well, look no further. Here are five reasons why cruises are the best family vacations.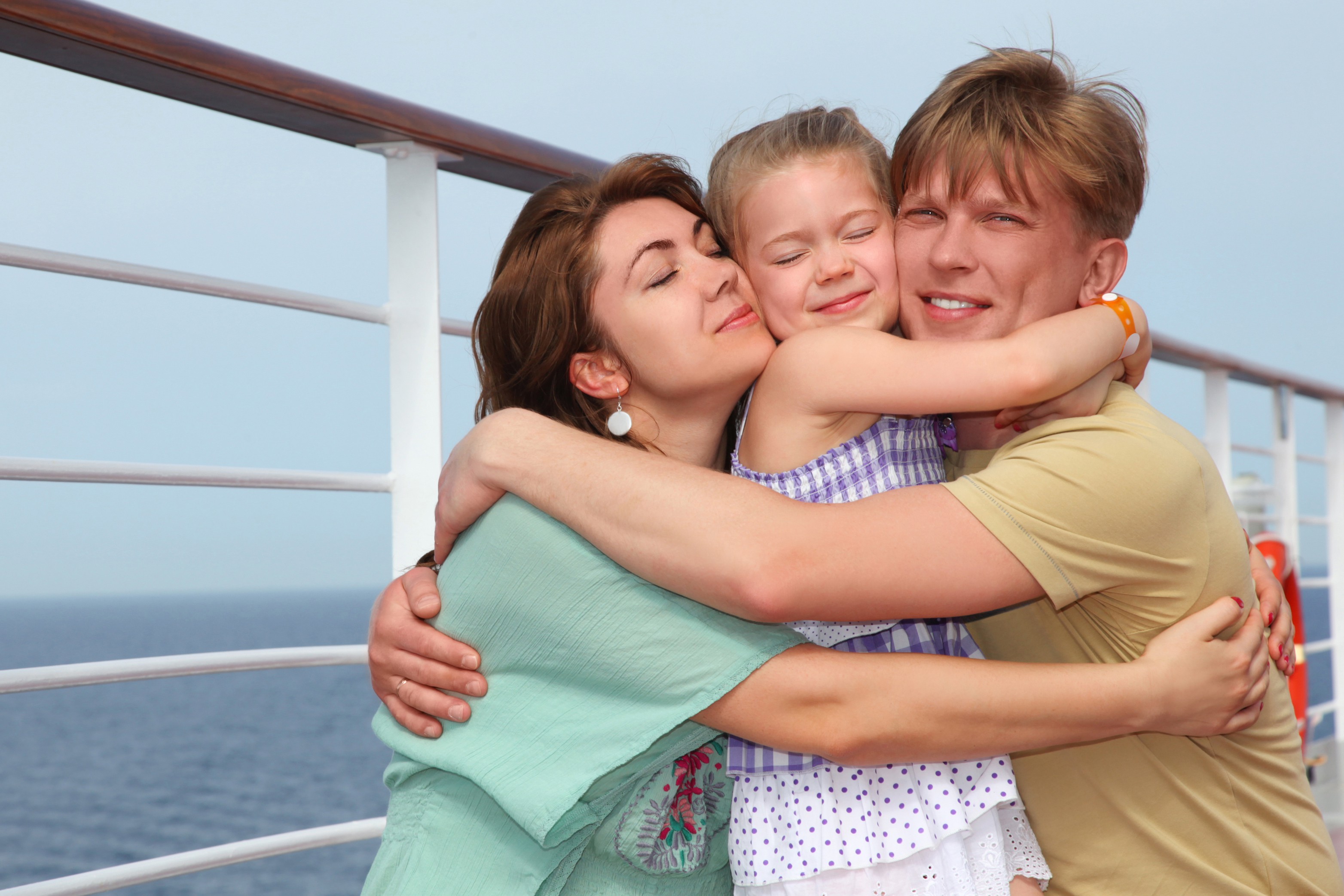 1. Fun for every age group.
From the children's programs to teen clubs to adult-only lounges, a cruise truly puts the meaning in "fun for the whole family." Parents can kick back and relax (for once!), knowing their children are having fun spending time with other kids the same age, while under professional supervision at no extra cost. (A worry-free family vacation? Who knew that existed?!) Norwegian Cruise Line for example has separate youth programs for children ages 3 – 5, 6 – 9 and 10 – 12. For the teens onboard, less structured programs exist, giving them the freedom to choose which activities they want to participate in. Many ships also feature more "adventurous" family-friendly activities such as ice skating rinks, jogging tracks, rock climbing walls, onboard surfing and more. In addition to all the day-time fun, cruises offer nightly entertainment that can range from full-blown theatrical productions to piano bars and comedy clubs.
2. Unlimited food and free room service.
Though we may not want to admit it, food is typically a top priority. One very appealing aspect of cruises is the endless amount of free food; most ships have buffets and restaurants galore appealing to all taste buds on this family vacation. On the Norwegian Breakaway, you'll find over 17 unique places to dine. (Some of the specialty restaurants do charge an additional fixed price and require reservations, so be sure to check this out prior to sailing). Plus, who can turn down the totally free room service? (Really, what more can you ask for?!). Warning: allowing the children to order whatever, whenever through room service may result in the line of thought that room service is free on every vacation. (Don't say we didn't warn you.)

3. Multiple cities in one trip.
With most cruise itineraries, you have the opportunity to visit more than one city during your time aboard. On Celebrity Equinox for example, see cities in Spain, France, Italy and Corsica in just 10 nights. Though this is pricier than your standard Caribbean cruises, do the math for the three flights you would need between countries, the hotels in each of the 8 cities and the meals you would be eating. (Yes, the cruise will be the better travel deal). On Norwegian's Pride of America, you'll visit the four main Hawaiian Islands in seven days. If a lengthier cruise isn't a perfect fit, shorter three and four-night Caribbean cruises usually allow you to see at least two cities. This certainly makes for a memorable family vacation.
4. New friends aplenty.
Whether it's in the restaurants, the onboard gym, out by the pool or in the various programs, there are plenty of places to socialize and make new friends. Many cruise goers are repeat visitors, and you may even find yourself making "family vacation friends" who you continue to travel with year after year. (True story!) This is especially fun for the kids onboard who end up making a whole new friend group in just a few days.
5. More money in your wallet.
You can almost always find great cruise deals for your next family vacation. Many brands frequently offer onboard credits, second guest sails half off, kids sail free, discounted/free upgrades or unlimited shore excursions among others. During the cruising off season you can even find deals with a combination of the above. (Talk about savings!) We recommend computing the per night rate to directly compare your options. Take into consideration that this includes your room, all meals (you'll probably find yourself eating more than three each day), nightly entertainment, onboard activities and more. When you do the math, more than likely cruising will be the best bang for your buck.
Ready to book your next family vacation? Check out our last minute cruise deals.
Signup for Cruise Deals
Exclusive access to private sales, customized specials & more