Read a Little Haunted History
Halloween festivities are spreading across the globe, with roots in American tradition. Scary stories of ghosts and ghouls, however, have been around for ages. The older a building is, the more stories there are inside its walls. So, when looking for paranormal activity, castles are a safe (or scary) place to start. Add some ghoulish excitement to your journeys by visiting these haunted and creepy castles in Europe.
1. Edinburgh Castle – Scotland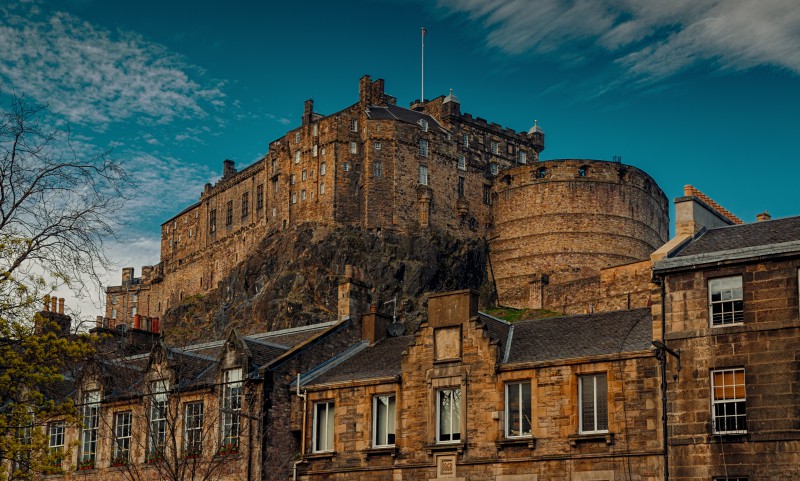 Edinburgh might be considered the most haunted city in Europe, and Edinburgh Castle is at the epicenter of the paranormal. At more than 900 years old, you can be sure many generations have passed through with the occasional person choosing to take a longer, eternal stay. Long-term residents include a headless drummer, a phantom piper and countless prisoners locked in the dungeons. While strolling through the castle, it is rumored you can hear pipes being played in tunnels or the sound of drums throughout the halls. There is also a ghostly dog known to roam the grounds, keeping watch over his ghoulish masters. Ancient spirits are not all this castle has to offer, though. The grounds are well maintained to this day at the castle named Best UK Heritage Attraction in 2014, making it a perfect venue for weddings or parties – if you dare.
2. Castle of Bardi (or Landi Castle) – Italy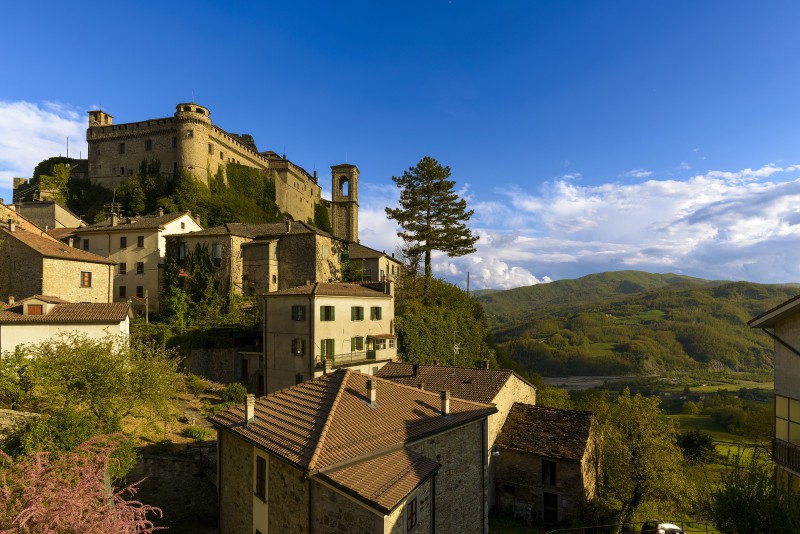 This is one of Italy's oldest medieval castles and home to the ghosts of a real life Romeo, searching for his Juliet. The story goes that the lord of the castle's daughter, Soleste, was madly in love with Moroello, the knight's captain. Despite this, his father had already arranged a marriage for her to a man of more noble blood, yet their romance continued on. Being a soldier, Moroello often rode off to battle, and while he was away Soleste would watch for his return on the castle walls. On one such occasion, she watched a group of soldiers ride over the horizon. They were wearing the enemy's colors, leading Soleste to assume the worst: her lover had been killed and the enemy was about to lay siege to the castle. Distraught, she threw herself from the walls to avoid a life without Moroello. Tragically, the soldiers she saw were actually Moroello and his men, clad in the armor of their enemies as trophies of battle. When he arrived at the castle and saw her broken body at the bottom of the walls, he immediately realized what he had done. He then took his own life in the same way. Today, Moroello can be seen wandering the grounds, searching for the spirit of his lost lover.
3. The Tower of London – England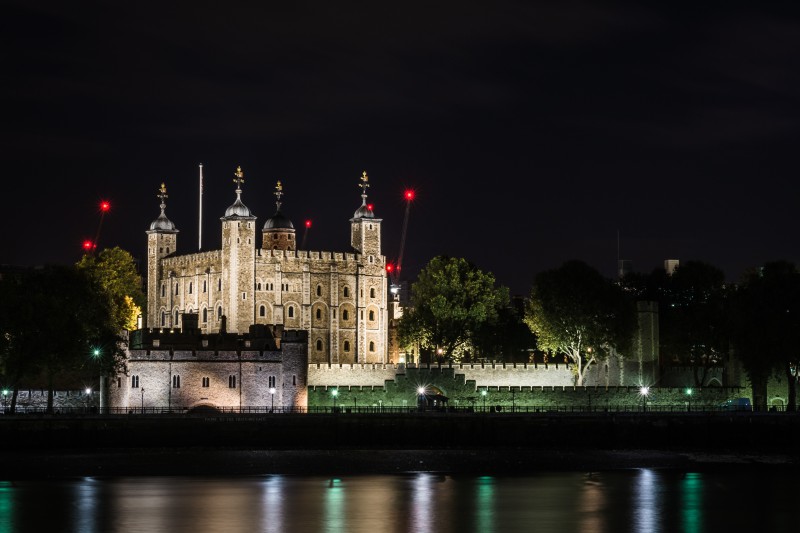 Aside from being one of the most popular tourist attractions in London, this castle is also one of the most haunted. With countless imprisonments, torture, murders, and executions, the Tower of London has been known for quite a few ghost sightings over its thousand-year history. The Tower's most famous ghost is royal resident Anne Boleyn. One of Henry VIII's many wives, she was beheaded at the Tower in 1536. She has been seen on multiple occasions wandering the grounds holding her head in her hands. Other wandering paranormal royalty include: Lady Jane Grey (also beheaded), Henry VI, Sir Walter Raleigh, and Thomas Becket. If one is (un)lucky, the botched execution of the Countess of Salisbury can be seen reenacted by spirits on Tower Green. Scheduled for execution, she fled the scaffolding and was gruesomely hacked to death by the axe man. Lovely, isn't it? Learn about all of this and more on a thrilling London Ghost Walk.

4. Castle Bran (Dracula's) – Romania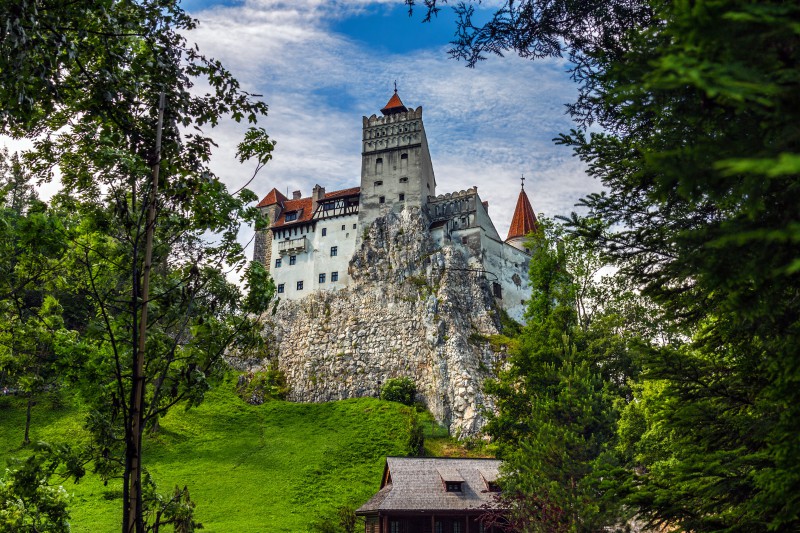 Considered to be the home of Bram Stoker's world-famous character, Dracula, this is the only castle in Transylvania that meets the book's description. Dracula is a Transylvanian Count with a castle overlooking a valley with a river flowing below. While Dracula himself is a fictitious character, it is widely accepted that the name is derived from that of Vlad the Impaler. Vlad was famous for his bloodthirsty habit of impaling his enemies on wooden spikes and leaving them to die. His victims are sometimes estimated at up to 100,000. Despite not actually being the home of Vlad, the renewed interest in him from the book has led many to believe the souls of his victims reside here. Some have reported that at night you can hear the howling and moans of his victims as they were impaled (many took days to die).
If you enjoy a scare or just a good story, be sure to add these castles to your itinerary. If unfeasible, don't worry; the European hotel you're staying in probably has a guest or two taking an eternal extended stay.
Signup for Hotel Deals
Exclusive access to private sales, customized specials & more