Alternative Lodging For Your European Vacation
One of the largest and completely unavoidable expenses of traveling abroad is the essential hotel stay. Even on shorter journeys, hotel stays can cost you hundreds of dollars before you even venture out into the great city you've arrived in. With the internet slowly (or should I say rapidly) taking over our lives, price comparison shopping has emerged, making us smarter travelers and providing us with a wider variety of accommodation options to choose from.
Besides conventional hotels and more budget-friendly hostels, newer lodging methods have gained popularity among solo travelers, adventure travelers and money-conscious travelers. Let's take a look at some of these great low-cost options for your next trip abroad.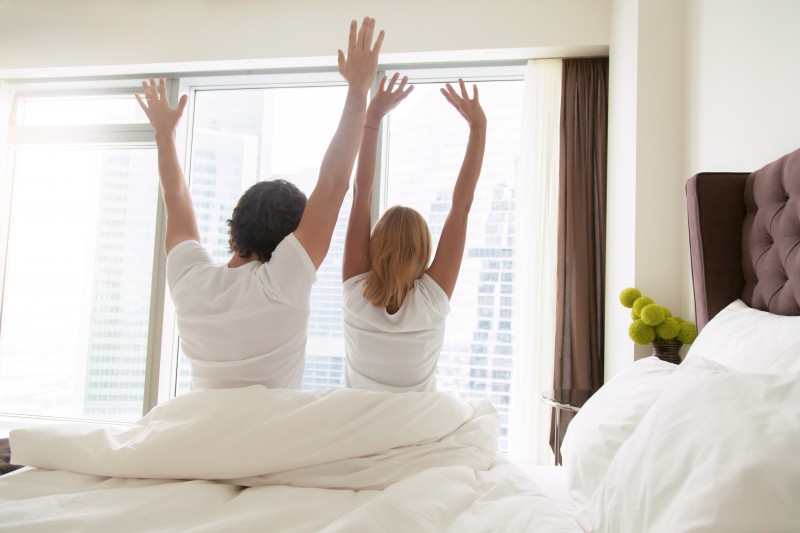 AirBnB
By now, I assume most travelers, especially those considered part of the millennial generation, have at least heard of industry giant AirBnB. There's a good reason why this company, which was founded in 2008, is giving large hotel chains a run for their money. With AirBnB, customers can stay in amazing, central locations in more than 34,000 cities for a fraction of the cost. Travelers can choose from a plethora of options from more main stream rooms in a home, apartment or condo, to extremely unique rentals in countryside cottages, castles, seashell homes, houseboats, treehouses or even igloos.
When searching for a place to stay, travelers have three tiers of options which vary in cost – entire home/apartment, private room or shared room. When selecting entire home/apartment, this (quite obviously) means you will have the entire place to yourself. The cost of this option varies, though it may be more expensive than a standard hotel room if you're traveling in a group of two or less. If you are traveling in a large group, renting an entire AirBnB home saves you a lot of money when divided across the number of people you're crashing with. By selecting the private room option, you will be renting one whole room in someone's home, while selecting the shared room, will display room options that may have another guest in it as well. Do note, however, that with both of these options, the owner will typically be present during your stay.
Renting a private room in someone's home is a great way to get close to all the action of the city without paying the premium prices for it. For those concerned about safety, be sure to read all of the user reviews and view pictures of the property before selecting which one you'd like to book. Travelers tend to leave very honest opinions about both the accommodations and the owner, which can help comfort you and also help you make the decision that best fits your travel preferences.
Couchsurfing
Couchsurfing is another option perfect for those looking to cure their case of wanderlust without spending too much money. The major draws to Couchsurfing are twofold. First, and perhaps most surprising to many, is the fact that this type of accommodation is free. Second, and most loved by travelers who use the service, is the priceless first-hand look into the heart of life in the city you're visiting. Through Couchsurfing, you'll gain a true local experience facilitated by your foreign host. Since they don't get paid for opening their homes, most hosts are truly looking to learn about other cultures, spread awareness about their own, meet new people or make friends with international travelers. Though your stay is free, taking your host out for dinner or drinks is definitely recommended to show your gratitude and respect!
Through the Couchsurfing website, travelers can choose the host they would like to stay with based on his or her profile, description and pictures, which helps curb the safety concerns of many. The stay also has to be mutually accepted by both parties. You'll even have the ability to contact other travelers who have stayed with that particular host to learn more about him or her and what to expect during your stay. Couchsurfing is the perfect way for the more adventurous traveler-types to get a real behind-the-scenes look into the destination at no additional cost. There are even events all over the world to bring fellow "couchsurfers" together, all of whom are connected by a sincere passion for traveling the world.
Home Exchange
Though a yearly membership fee is required, you and your family can swap houses with travelers all over the world at serious discounts unattainable through any other accommodation type. HomeExchange.com is a fantastic way to see the world for only about $150 per year. Sign up, pick your destination and plan a matching vacation week with like-minded members who will stay at your home while you stay at theirs.
This site is geared more toward the 30 and older crowd, as members are required to be homeowners. Currently, the site has participants in more than 150 countries worldwide. This method is especially cost-saving for those with a large family. You can travel as many times as your heart desires for just the once-per-year fee.
OneFineStay
Though this isn't necessarily a low-cost option for the average traveler, OneFineStay is a great way for those who prefer luxury accommodations to save some extra money while traveling abroad. With OneFineStay, travelers have the opportunity to rent out an entire home, with a guarantee that the owners will not be around. Properties advertised on the site only display for the dates that the owners are out of town.
These homes are more upscale than properties found on other home/vacation rental sites and are personally scouted and tended to by OneFineStay employees. This is also a less overwhelming option for many travelers, as someone from the company will meet guests upon their arrival with keys and see to it that they happily settle in to the house. This is cool option for those looking for a more personalized, high-end experience without the cost of a five-star hotel. The only downside is that availability is currently present only in Los Angeles, Paris, London and New York.
Hostels
For the solo traveler looking to meet a more rambunctious crowd and make new friends, hostels are still fantastic budget-friendly options. For the most part, hostels are filled with young travelers & adventurous backpackers from around the world all trying to keep as much money in their pockets as possible. Hostel rooms are set up very similarly to college dorms, though options range from single rooms to rooms with bunk beds for up to 10. Don't be alarmed if the rooms are co-ed or if you'll be sharing a bathroom with an entire floor of guests.
When I studied abroad we always used Hostelworld to book our hostels, as it was very transparent, came with a vast number of honest user reviews and had loads of options to choose from. I couldn't believe that we were able to get a room for six in a great location in Frankfurt for just under $20 per person per night. Breakfast was included every morning and the hostel also offered free walking tours, which was a perfect introduction to the city. Hostels are definitely great for travelers on a tight budget with lots of destinations to see.
With a plethora of new accommodation options flooding the travel space, I highly recommend considering what is most important to you during your stay. Do you prefer an authentic, cultural experience with a resident host? Or, are you seeking an international experience with a ton of young travelers from all over the world? Either way, there is a reasonably priced place waiting for you to sleep abroad. So, what's the hold up? Get out there and start planning your next adventure today with our Vacation Comparison Tool!
Signup for Hotel Deals
Exclusive access to private sales, customized specials & more