A Quick Orlando Vacation
"When Mickey Mouse sneezes, Orlando says 'God BLESS you!'" This is what the shuttle bus driver told us as we rode the free Disney's Magical Express® shuttle from the Orlando airport to our hotel in the 1960s building of the Disney Pop Century Resort. The history of the city of Orlando changed forever when Walt Disney began secretly buying up nearby Florida farmland in the 1960s. In the next 20 years, land prices soared until swamps were sold for millions. Universal Studios, Sea World and additional Disney parks opened and flourished along with hundreds of motels, hotels and resorts around Orlando, Lake Buena Vista and Kissimmee.
My sister and I had just over 48 hours to experience Orlando, on our way to a family reunion. We arrived Friday night and would be expected in the Florida Keys on Monday. Here are some of the things we did – and learned – on our whirlwind trip.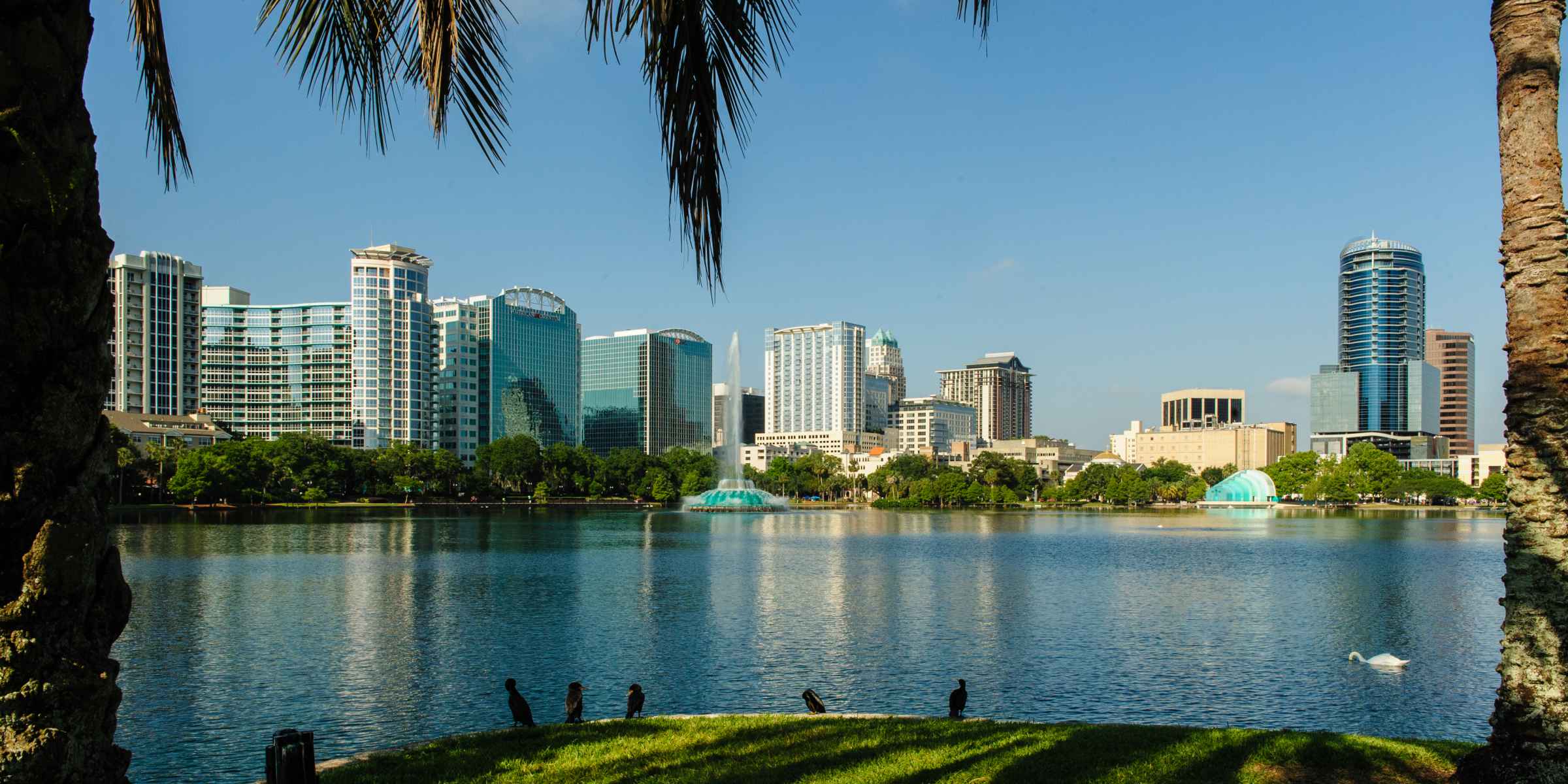 Getting to and from the airport: Disney's Magical Express® Shuttle is free for guests staying at a Disney property. Make a reservation ahead of time, as you'll need a "MagicBand" to board. Luggage delivery is included in the service, and luggage takes up to three hours to reach your resort. Ours came within an hour and was delivered right to our room while we were at dinner.
Where to stay: Staying in a Disney property gets you early admission to the Magic Kingdom, an hour earlier than other guests. We made reservations at the Disney Pop Century Resort and stayed in the 1960s building. It is one of Disney's "value resorts," and cost just $108/night. It's not fancy, but it is clean, comfortable and fun.
Park Tickets: With so little time, we decided to spend one day at the Magic Kingdom and one at Universal Studios Florida® with an additional pass to Islands of Adventure®. My sister is a huge Harry Potter fan, and hadn't seen the Hogwarts or Diagon Alley attractions yet.
Costs: Disney Parks: $105 per adult for a 1 day pass. Universal Studios Orlando: $155 for 1-day park-to-park ticket.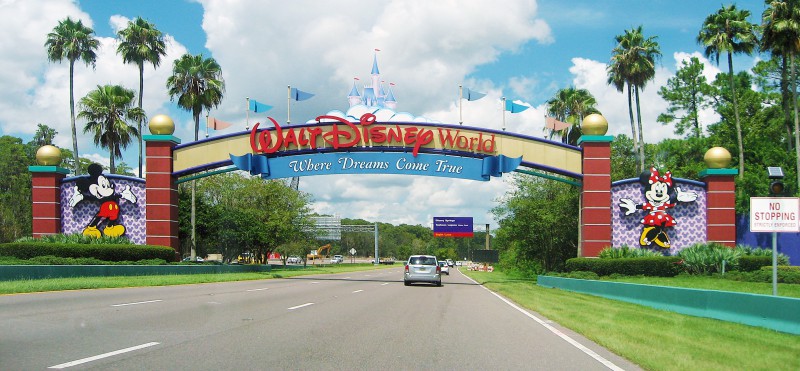 Park Tricks for the Magic Kingdom
Get there early – Take advantage of the early entrance time. Go to the back of the park, farthest from the entrance, and work your way to the front. Or, go directly (run) to the most popular ride. In the Magic Kingdom, that's probably Space Mountain, Mickey's Philharmagic or the Seven Dwarfs ride in the new Fantasyland. In Universal Studios' Islands of Adventure, it may be the Harry Potter Forbidden Journey. We had opted for FastPass+, so running wasn't necessary.
Pick up a FastPass+ — It's free, and if you don't sign up for this, you will spend more of your time in line. It allows you to choose 3 attractions and make a time reservation for each. When the time comes, enter the attraction at the FastPass entrance and you'll go right in.
We used our FastPass+ for the Haunted Mansion, Mission to Space and the Seven Dwarfs Mine Train. It is convenient, easy to manage, and did save some time. We still had to wait 30 minutes for the Haunted Mansion, but much shorter times for the other two attractions. The Seven Dwarfs Mine Train was a great experience, beautifully designed and just thrilling enough for two middle-aged women. However, it was over in a flash. It's just 5 minutes long, and we both felt we wanted more.

Park Tricks for Universal Studios Florida® and Islands of Adventure®
Hogwarts Castle is really a must-see, and we recommend going through the queue and seeing the various rooms, talking portraits, Erised mirror and other items from the books. But, if you suffer from any kind of motion sickness, consider skipping the Harry Potter Forbidden Journey Ride. Many people, including my sister, felt very queasy with motion sickness during and after this ride. She also had a bruise on her head from being thrown into the side of the carriage. If you are a Harry Potter fan, spend your time at Diagon Alley at the Universal Studios Florida park and take the Escape From Gringotts ride. This is a simulated train ride, with motion in the cars and a 3D movie going on all around you. It is an amazing experience. You'll love the architecture, shops and attractions in Diagon Alley.
We did not purchase the Universal Express Unlimited Pass, as it was $49 per person, per day. The lines were long, and we only managed to do the Harry Potter ride, the Jurassic Park water ride (thrilling!) and the Spiderman ride before taking the train to Islands of Adventure to see Diagon Alley. The Spiderman "dark ride" is stunning, exciting and high-tech. The 3-D experience blurs the line between virtual and reality. It does have some high-flying action, but did not make us as sick as the Forbidden Journey.
Fatigue drove us back to the hotel in the late afternoon, and we were happy to slip into bathing suits for a drink by the pool. If you can spare the vacation time and the money, I think I would recommend a few more days in Orlando. Forty-eight hours was just not enough.
Signup for Vacation Deals
Exclusive access to private sales, customized specials & more