Do More Than Just the Beach in Bermuda
When most people hear the word "Bermuda", the first few things that come to mind are generally colorful, pristine sandy beaches, spectacular views of the surrounding Atlantic Ocean, and copious amount of opportunity to take advantage of all things island life. And while spending plenty of time on the beach should be a part of your tropical adventure on the island, there are so many other things worth considering for your itinerary.
Here are just a few of those unique activities for your visit.
Walk Through The "Jungle"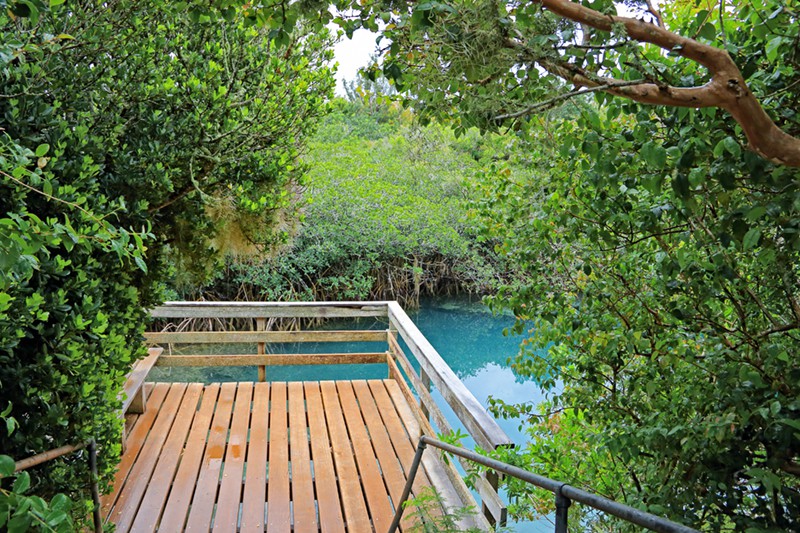 Drive or hike up to the cliffs situated between Castle Harbour and the Harrington Sound to find Tom Moore's Jungle (officially known as the Walsingham Nature Reserve). It was named after the Irish Poet, Thomas Moore, who spent time in that area writing some of his most famous poetry. Visitors today can explore the 12 acres of wilderness complete with mud tracks, gnarled trees, and other jungle-like wildlife.
Spend an Evening at Flanagan's Irish Pub
Speaking of Irish, head to Flanagan's Irish Pub if you are a fan of Irish drinks and filling pub food. It's a legendary watering hole found on Front Street in the downtown area of Hamilton. It was first opened over 30 years ago in 1988 and has been a favorite among locals and international visitors alike. They have some of the best selections of Irish ales that pair perfectly with wings, burgers, crab bites, and other delectable food items. If you want a truly lively experience, visit the pub on a sports night and join in the rowdy cheering of whatever cricket game happens to be on.
Explore Everything Hamilton Has to Offer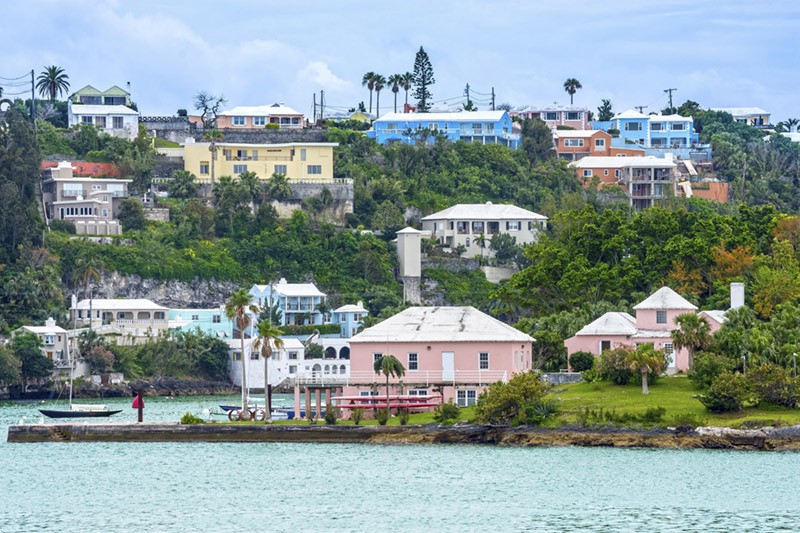 Located in the center of the Main Island, Hamilton is the spot for cultural, colonial structures, history, art, and museums. In Hamilton, you'll clearly see the evidence of British roots on the island and take advantage of some classic British cuisine and ales in any one of the pubs. During a daytime visit to Hamilton, you can wander the streets and marvel at the Gothic towers and old English churches throughout the town.
Work on Your Tan on the Pink Sands of Elbow Beach
The stunning combination of the pink sand beach and the turquoise ocean waters makes Elbow Beach a particularly gorgeous place for beach-bumming. And just behind the beach is the Coral Beach Tennis Clubs, along with a smattering of cocktail bars with spectacular oceanfront views. You'll also find plenty of cabanas, deck chairs, and sea-blue umbrellas to make your day at the beach even more luxurious and comfortable.
Marvel at Crystal and Fantasy Caves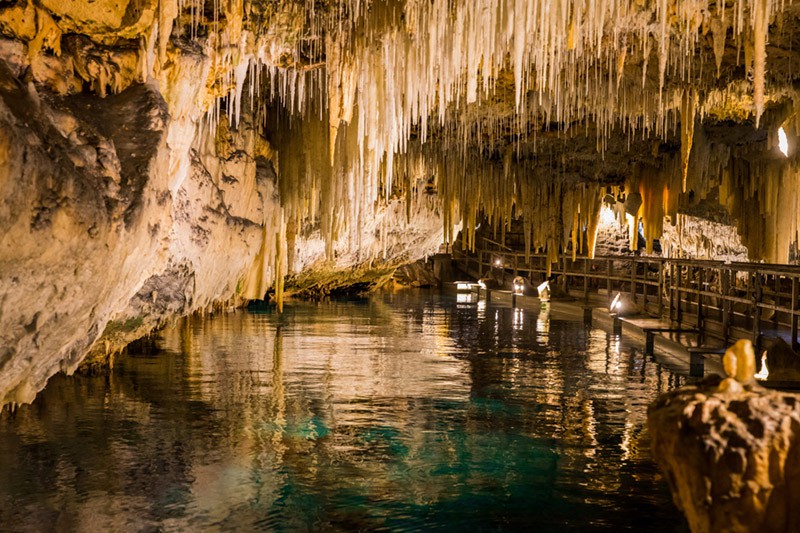 Between St. David's Island and the Main Island, you'll find the underground Crystal and Fantasy Caves. It's a magical experience that takes you through winding tunnels, along submerged lakes, and onto pontoon walkways. You'll be stunned by the quartz stalactites and other gorgeous boulders that make up these beautiful underground caves.
Signup for Vacation Deals
Exclusive access to private sales, customized specials & more