Spend Your Summer Fridays in Bermuda
Summer is finally here, and if you're lucky enough to have Fridays off until September, there's an island that's perfect for an extended weekend getaway. Bermuda, with her pink sand beaches, lively sunset happy hours and quaint harbor towns, is just what you need for a few days of fun and relaxation this summer.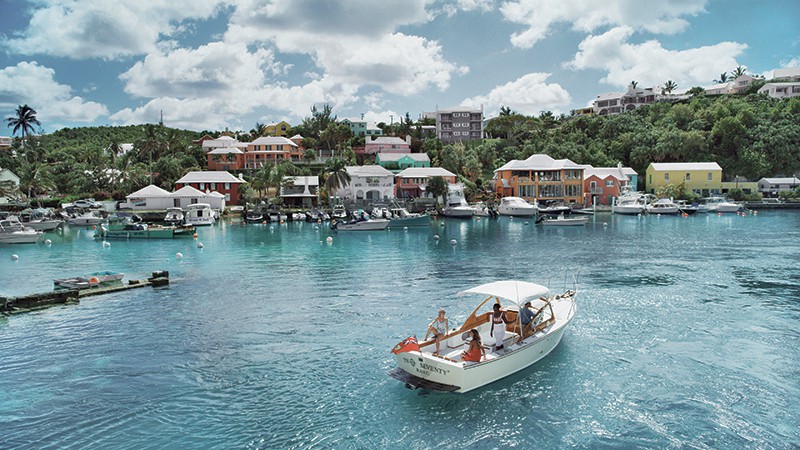 Bermuda's Unique Geography
The island of Bermuda lies 685 miles east of Cape Hatteras, North Carolina, and is warmed to subtropical temperatures by the Gulf Stream. Its location is just a 90-minute nonstop flight from NYC and less than a 2-hour nonstop flight from other major East Coast cities.
Bermuda is 21 square miles of natural beauty and colorful island culture. To get a lay of the land, explore the island's three regions – East End, Central Bermuda and West End.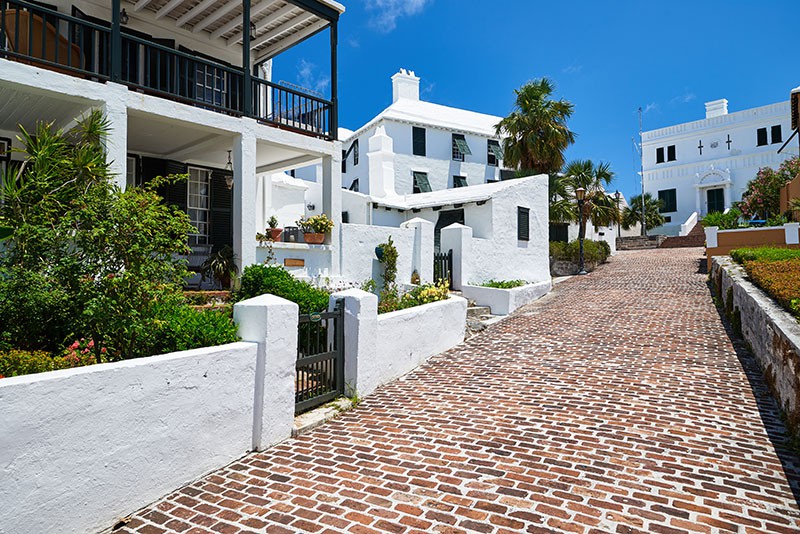 The Town of St. George, in the east, is a UNESCO World Heritage Site with brick roadways leading to a central square featuring colonial architecture. The well-preserved historic town and nearby fortress provide a fascinating look into British history and culture. Also in East End, you'll find the natural wonders of the Crystal Caves and Tom Moore's Jungle.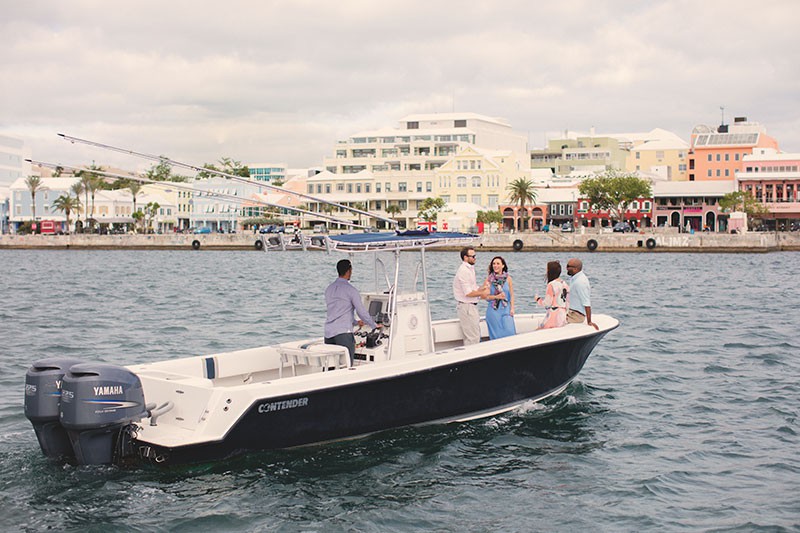 The capital City of Hamilton lies in the central section of the island on an active, natural harbor. Walking along Front Street, you'll find pastel-colored buildings, fun boutiques and restaurants along with a distinctive cosmopolitan culture. At night, the dance clubs come alive with a vibrant nightlife.
Located at the western end is the Royal Naval Dockyard. Here you can explore Bermuda's maritime history and wander through shops and museums. West End is near the tranquil coves and stunning beaches of the South Shore.
Getting Around
It's easy to get around Bermuda with many different modes of transportation. There is a wide-ranging bus system that covers the island, and a fleet of ferries. Bermuda's taxi drivers are great tour guides and will gladly show you around, but you may want to explore on your own. Visitors often rent 2-seater electric vehicles, which have a range of about 50 miles on a charge. For a more independent experience, you may want to zip around the winding streets on a rented scooter, moped or bicycle.
Fun Things to Do on Your Bermuda Getaway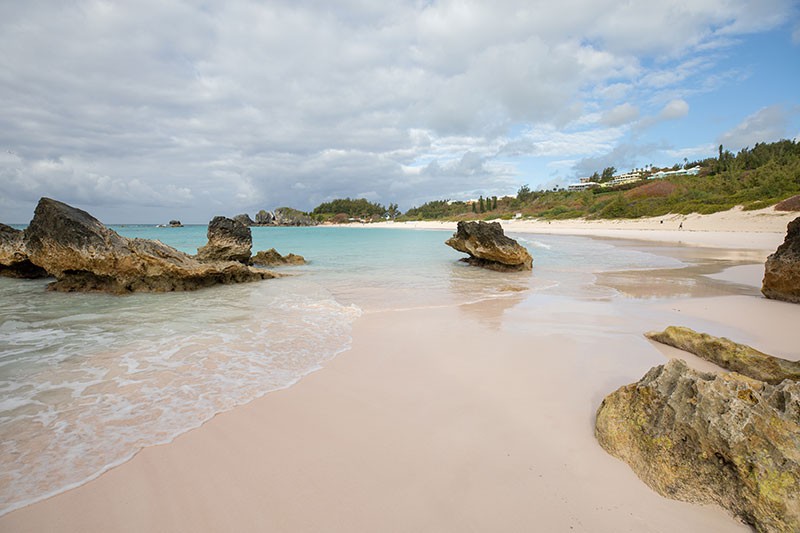 Beaches & Bonfires: The beaches of Bermuda are legendary. The famous pink sand leads into clear, turquoise waters perfect for swimming and snorkeling. All along the coastline, you'll find some popular sunning spots and some secluded hideaways. The famous Horseshoe Bay Beach is on the southern shore, where a string of incredible beaches offers lots of room for sun worship. If you happen to be at the eastern tip of Bermuda at sunset, you'll find a summer bonfire and happy hour at Tobacco Bay Beach on Friday nights.
Hiking & Biking: The South Shore beaches are connected by a walking trail reputed to be the most beautiful beach walk in the world. If you prefer wheeled transport, you can bike the 18-mile Railway Trail, taking you through unforgettable landscapes and seascapes, past secluded beaches and across an old drawbridge. For a jungle experience with grottoes and caves, hike through the Walsingham Nature Reserve in Hamilton Parish. You can even find a pristine watering hole for a refreshing swim.
On & Under the Water: Part of the excitement of Bermuda is the abundance of water sports. From stand-up paddleboards to jet skis, kayaks and sailboats, there are endless ways to get on the water. If scuba diving or snorkeling are on your wish list, you'll find some fascinating wreck dives around the island, including the favorite Cristobal Colon, a 500-foot-long luxury liner that crashed into a reef and sank in 1936. In fact, there are hundreds of wrecks here due to the island's treacherous reefs, most of which were unmarked in the early days of navigation.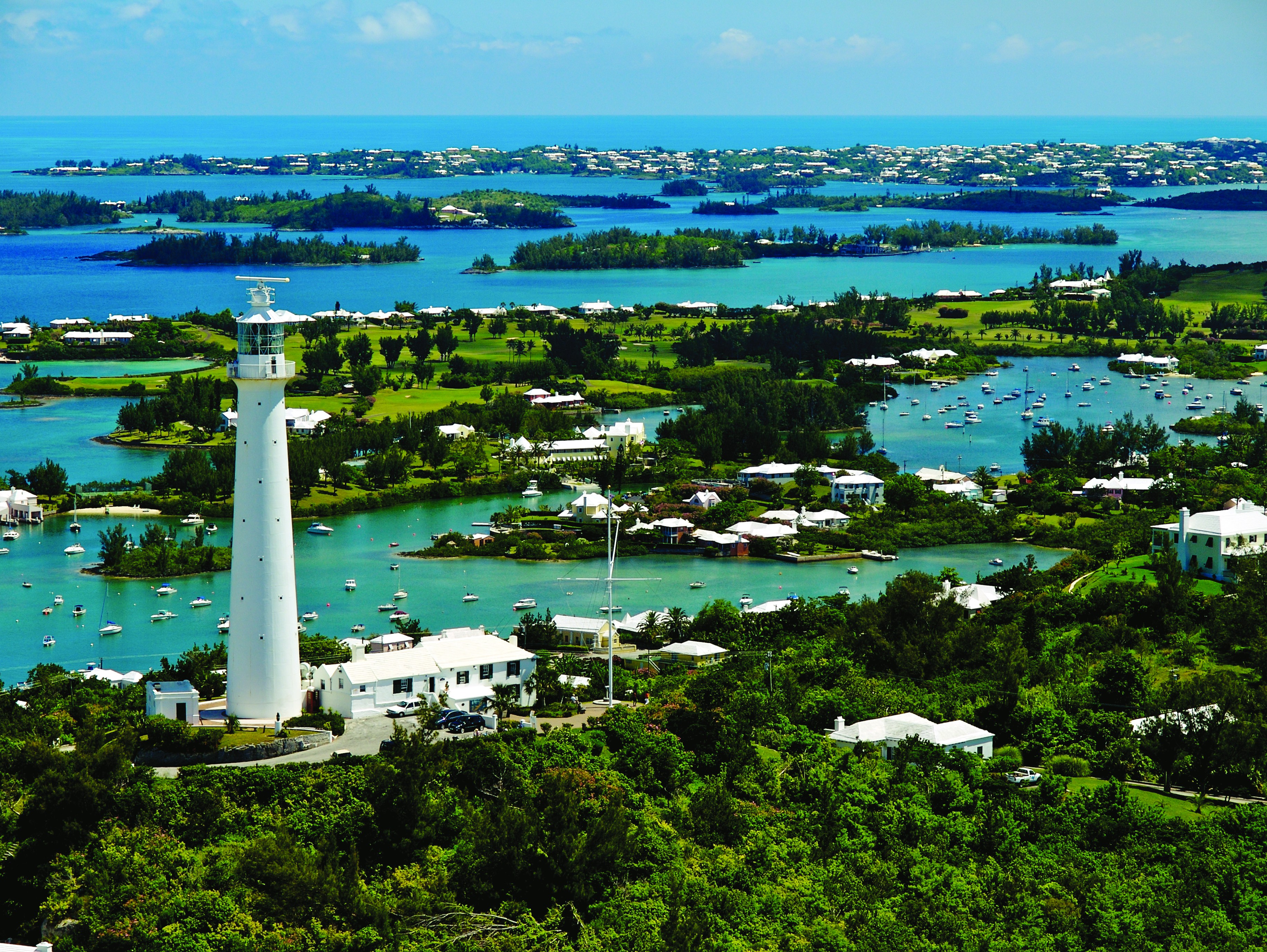 Climbing and Jumping: Popular among visitors is the white Gibb's Hill Lighthouse on the southern shore. It offers panoramic island views at the end of a 185-step stairway to the top. A second light, on the eastern end of Bermuda is St. David's Lighthouse. This picturesque 1879 landmark is set on a hillside and its light could be seen 20 miles out at sea.
Although cliff jumping sounds like a dangerous pastime, there are places in Bermuda where it is safe and fun. Large rocks jutting out over the ocean become a stepping off point, and the cool, clear water below is inviting. The most popular spot is at Admiralty House Park on the North Shore near Hamilton. The jump is only about 20 feet, but it is a thrilling activity for the adventurous visitor.
For an added shot of adrenaline, rent a catamaran or jet ski and make your way out to Diving Board Island in Paradise Lakes (or Castle Island) for more challenging cliff-jumping. On Diving Board Island, test your courage from three different jumping-off points – including one with a wooden platform that requires a running start.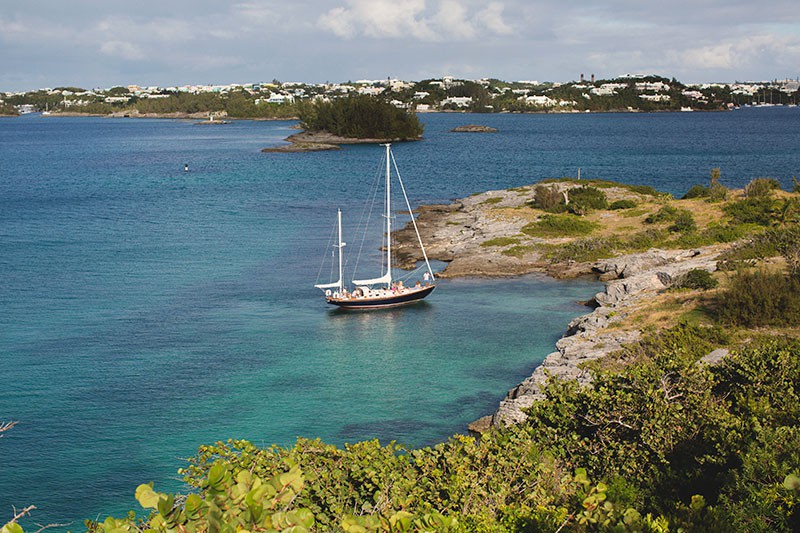 Cruises & Cocktails: There are numerous beachside bars where a sunset cocktail is a memorable experience and a perfect way to end a busy day. If you would like to watch the sunset from the deck of a ship, you can book a cocktail sunset cruise and enjoy Bermuda's favorite rum drinks on the water.
Spend a few hours or a whole day on the Uber Vida, a 70-foot catamaran that sails Bermuda's coastal waters. The ship offers snorkeling excursions and Friday night cocktail cruises. For some authentic pirate fun (and a ship that doesn't leave the dock), sip your drinks on the Calico Jack, a floating bar at Heritage Wharf in the Dockyard.
***
Special Offer for 2019: You won't want to leave your new favorite island on Monday morning, so stay a little longer. If you book your weekend getaway by July 30, you can extend your time with a free night offer. See details and participating hotels here: https://www.gotobermuda.com/promotion/free-night-offer
For more information on visiting Bermuda, please visit https://www.gotobermuda.com
Signup for Vacation Deals
Exclusive access to private sales, customized specials & more