Where on Earth To Travel This Year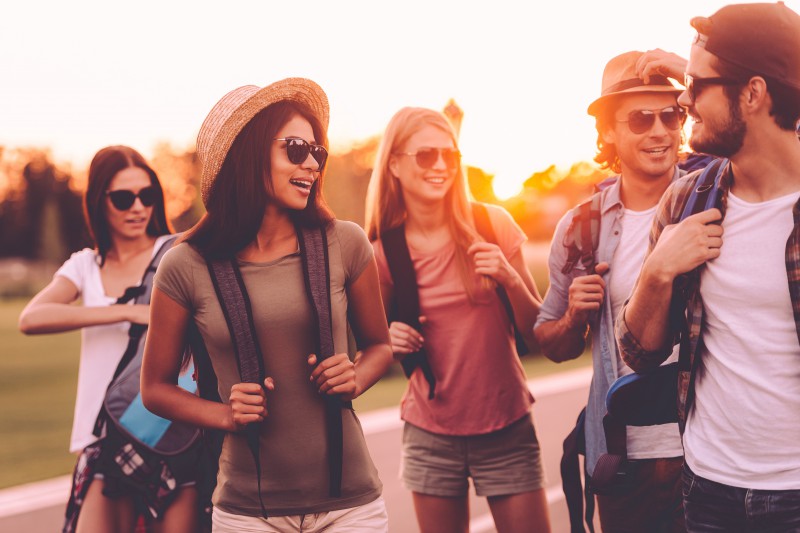 It's a brand new year, and time to make some travel plans. After searching the latest travel deals, new cruises and trending destinations, we compiled a short list of the places you might like to visit in the coming year. So, get out your bucket list, and add a few of these intriguing vacation spots.
Cuba – Cuba is a Caribbean island destination denied to U.S. travelers for 50 years. In some ways, it's a country in a time warp whose citizens still drive the U.S. cars they purchased in the fifties. But from Trinidad to Havana, there are surprises around every corner for the curious traveler. Now is the time to visit, before inevitable changes occur as a result of American influence. If you are a U.S. citizen, you can tour Cuba now as part of a pre-arranged tour group. Highlight: Beautiful, windswept beaches.
Southeast Asia – AmaWaterways, Uniworld and Viking River Cruises offer luxury cruises in the ancient lands of Thailand, Cambodia, Vietnam and Myanmar along the Mekong and Irrawaddy Rivers. These river adventures present ornate royal palaces, golden Hindu temples and long stretches of verdant riverbanks where civilization has been unchanged for a thousand years. It is an unforgettable experience. Highlight: Join the floating market of the Mekong Delta where hundreds of small boats offer fruits, fish and crafts.
New Zealand – Some travel experts rate the islands of New Zealand among the most popular dream destinations. Geographically isolated with lush green hillsides, towering volcanic mountains and great tracts of pristine wilderness, the country attracts adventure travelers who come for backpacking and kayaking. The Lord of the Rings movies used this rugged landscape to depict Middle Earth, which may have had an impact on the increased interest. But apart from the influence of Hollywood, this is a simply beautiful place with breathtaking scenery not to be missed. Highlight: Hiking through Tongariro National Park's volcanic landscapes of mountain lakes and alpine meadows offers an untouched and unspoiled Earth experience.
Istanbul – Turkey was a popular destination in 2014 and continues to fascinate travelers who come by land or arrive on an Eastern Mediterranean cruise. Founded as Byzantium in the seventh century, and then named Constantinople by Constantine the Great, the city has probably been inhabited for over 5,000 years. Today, you can see Istanbul's historic influences in ancient temples such as the Blue Mosque, with its intricate Byzantine mosaics and multiple minarets. The Topkapi Palace, once a residence for Ottoman Sultans (and 4,000 of their loyal subjects), is a fascinating museum containing important Muslim and Ottoman artifacts. Highlight: Spend a day at the Grand Bazaar, the world's largest covered market with more than 3,000 shops selling spices, leather, jewelry and rugs.
Iceland – This rugged yet inviting country has largely been ignored by travelers until recently. This is the youngest land mass on the Earth, formed just 25 million years ago. Active volcanoes erupted as recently as 2010 and 2011, giving Iceland its nickname, "Land of Fire and Ice." It is about the combined size of Virginia and Kentucky, 305 by 185 miles. Traveling to Iceland is an adventure. Very close to the Arctic Circle, Iceland has long summer days and long winter nights. Sparsely populated, it is a land of incredible natural landscapes of mountains, glaciers, deep fjords, waterfalls and geysers. Activities for tourists include watching the Northern Lights shimmer in the night sky, river rafting, diving, snorkeling, surfing, caving and hiking. Highlight: Rent a car in Reykjavík and drive the perimeter of the island on the picture-perfect coastal highway.
Vanuatu – Tucked between the Coral Sea and the South Pacific Ocean is the island nation of Vanuatu, just east of the continent of Australia. This little-known vacation destination is a mecca for divers and snorkelers who come to see the shipwreck: a giant cruise ship lying on the bottom of a clear, accessible dive site. Vanuatu is a safe, happy destination with welcoming people, an active volcano and a giant banyan tree you must see to believe. Add to this the pristine beaches, gourmet cuisine, caves, waterfalls, and tropical climate and you'll start to see why this is a worthy destination. Highlight: Visit a tiny out-island where you can ride a blow-up raft through a cave in a rushing ravine – nature's own water-park ride.
There is much more to explore in 2015, so start planning your next getaway. Travel with care and enjoy the journey.
Signup for Vacation Deals
Exclusive access to private sales, customized specials & more