How To Be the Perfect Airport Shuttle
"Can you drive me to/pick me up from the airport?" is a question that is only asked of the best of friends or a family member. Every airport is different, and locals tend to learn some special tricks over time. Keep an ear out for them and pass them on to your friends. The less stressed travelers there are, the better. Here are some general tips for airport pick-ups and drop-offs as well as some tips on how to make things easier if you're the passenger.
Dropping people off at the airport
It may seem obvious, but check the traffic before heading out. It's much less stressful to be at the airport gate early than it is to be sitting in traffic wondering if you will make your flight. You also don't want your passengers to miss their flight!
Find out your passenger's departure terminal and boarding time; sometimes people need friendly reminders.
When dropping off a group with children, have the kids leave their seat belts on until the luggage is unloaded and accounted for. Unlike small children, luggage does not possess legs and a curious mind. Once you have the bags unloaded, you can begin the kid herding.
Getting dropped off at the airport
Try to avoid any times that would lead to you being in the car during rush hour. The earlier you buy your ticket, the more options you have. Our "Compare Airfare" tool can help with that process.
Have all your tickets printed and ready to go. It's a good idea to print a second copy to place in your baggage. You can print your ticket for free at the airport, but there could be a wait. Why not just take care of the problem ahead of time? Many airlines and airports also allow you to use a digital boarding pass, which you can save in your smartphone.
The quickest way to get to your flight is to make sure you only bring carry-on luggage. This allows you to check in online or at the self-service booths saving valuable time that you may need at security.
If you must check your bags, don't shun the baggage porters. They can often check you in outside at the curbside kiosks, avoiding massive lines inside. This is well worth the small tip or mandatory fee they ask. A well-greased hand can even jump you to the front of the line!
Consider getting yourself TSA Pre?®. It allows you to go through an expedited security screening and gets you to the gate faster. You won't need to take off your shoes, belt or coat and can keep the laptop in the bag.

Picking people up at the airport
Don't leave your house without using the app Just Landed. This amazing smartphone app lets you track your passenger's flight. It tracks any changes to the flight schedule, road traffic, and your travel time to the airport. It then gives you an alert about when to leave so you can pull up just in time without pulling over to the highway shoulder.
Ask whomever you are picking up to meet you at departures. Even if they have to stop by baggage claim first, there's always an elevator or escalator around to make it back up to departures. When doing this, it is also best to ask them to head to the front or end of the loading areas, making them much easier to spot among the chaos.
If you are unsure if your passenger is ready to be picked up, pull over a few terminals earlier. When you get shooed along by the security/police you can just move forward one terminal and avoid making a full loop!
When picking up kids, it's nice to bring a treat in the car. If you are meeting at baggage claim, get the cart ahead of time so you can just pile on the carry-on bags that have multiplied as they traveled. If space allows, bring an extra person as traveling with children is exhausting and any help is greatly appreciated.
If your passenger is from out of town, make reservations at a great restaurant (especially if you live in one of these cities). After the chaos of travel, your passenger will appreciate not having to decide on where to eat.
Getting picked up at the airport
Write down the cellphone number of whoever is picking you up and put it in your wallet. If your cellphone battery dies, you now have some way of contacting your otherwise frustrated friend.
Wear something bright. This will help you flag down your ride, especially at night or during the winter months.
When you land, make the initial call to your ride. Have them be ready for a second call when you've actually departed the plane or grabbed your checked baggage. Otherwise you might end up waiting for your ride to loop around the entire airport again because they were too early.
Use the restroom! It is guaranteed to be better (and cleaner!) than any gas station's on the way home.
Have some extra cash on hand for gas money. Offering to cover the cost of your drive can go a long way towards having a prime airport buddy.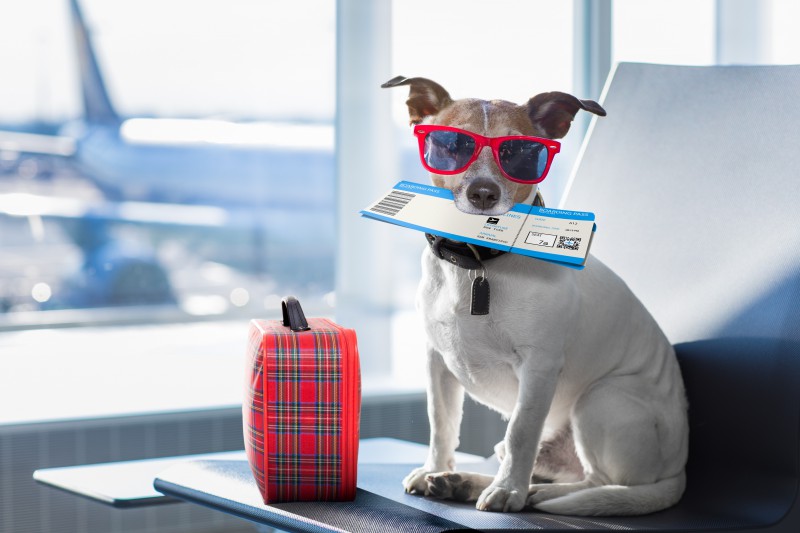 Airport pick-ups and drop-offs can be hard to pull off smoothly, but with a little bit of preparation, you can save a ton of stress.
Any tips or tricks you'd like to share? Please comment on our Facebook page.
Signup for Flight Deals
Exclusive access to private sales, customized specials & more