Search for These Majestic Animals on Your Safari Tour
Going on an African safari is one of those inexplicably transformative, once-in-a-lifetime adventure experiences that will remain with you for many decades after. Seeing the majestic animals of Africa — from zebras to leopards to gorillas to elephants — will leave you in awe of the beauty of this earth. Although you likely have a handful of animals in mind you know you want to see on safari, we've come up with a list of animals you could end up seeing, depending on which country in Africa you visit.
1. Lion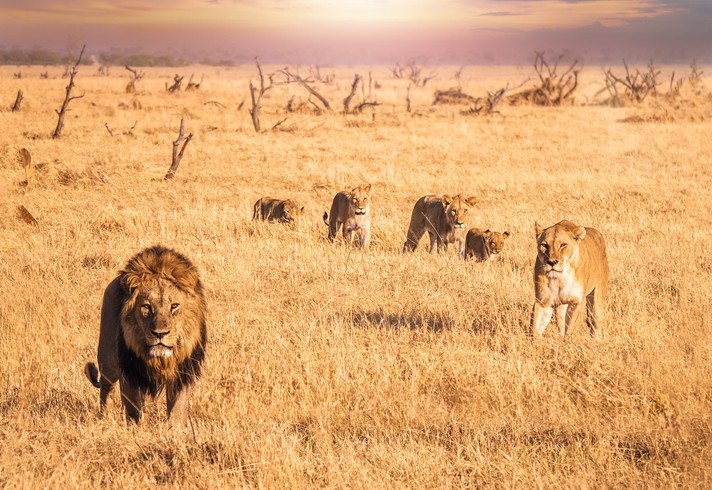 When most people think of an African safari, the majestic lion is one of the first animals that come to mind. The idea of seeing a lion in action, hunting its prey and making the kill, is an awe-inspiring thought. However, you are more likely to witness a lion doing what it does the majority of its time: taking a nap. The good news is, where there is one lion, there are likely anywhere from five to 10 more. This is because lions are very social creatures, so if you're going to see a lion, there is a good chance you'll see the whole pride. And where are the best places to go to increase your chances of spotting a lion (or several)? We recommend heading to the border of South Africa and Botswana and going on a safari through Kgalagadi Transfrontier Park. Another good option for seeing lions on a safari is Serengeti National Park in Tanzania.
2. Elephant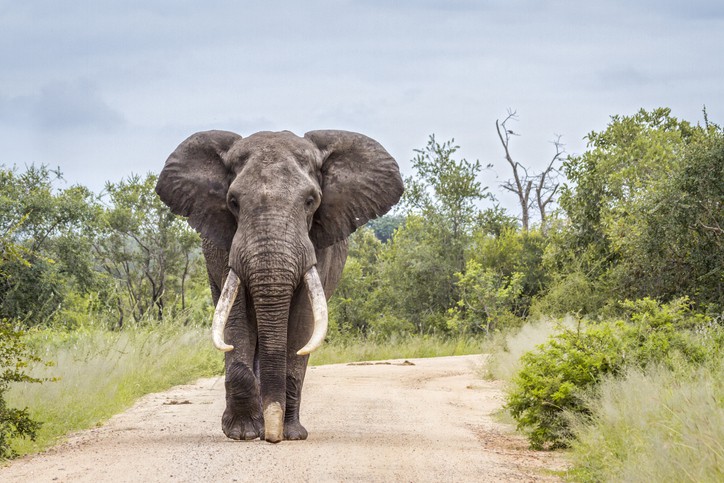 Another animal that most people want to see on an African safari is the elephant. The African elephant, which is the largest land animal on earth, is a peaceful, wise animal that routinely leaves safari travelers amazed by their presence. Unless provoked, these animals are quite tranquil and spend much of their time consuming around 500 pounds of vegetation every single day. If an elephant is definitely one of the top animals you wish to see on safari, your best bet is to travel to Hwange National Park in Zimbabwe or Chobe National Park in Botswana.
3. Leopard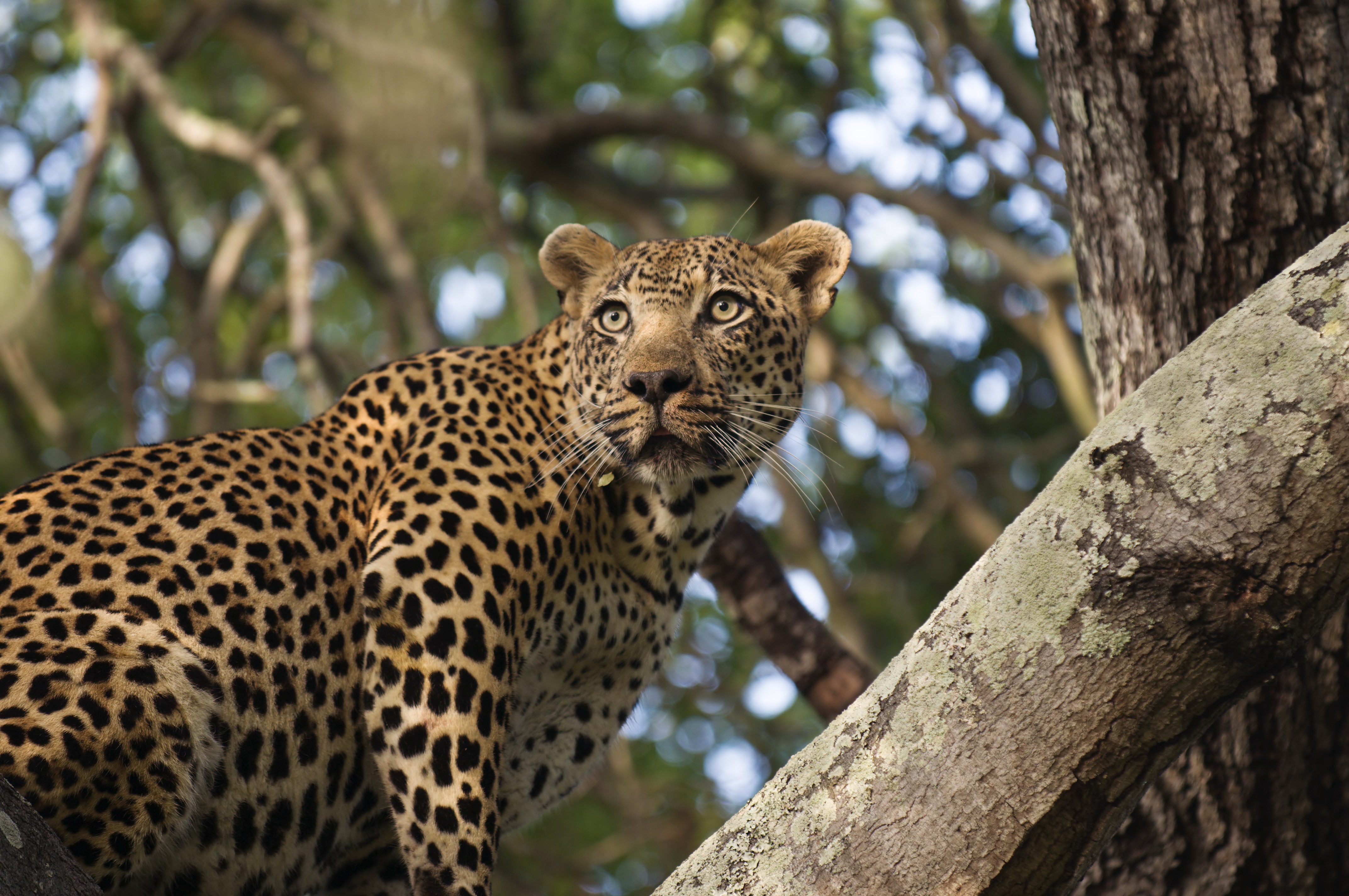 Though not as large as the lion, leopards are impressive, powerful animals. They can swim, climb trees, and drag items up to three times their weight. Unfortunately, the leopard is one of the toughest animals to spot on safari. Your best bet is to head to Sabi Sands Game Reserve in South Africa to see leopards.
4. Nile Crocodile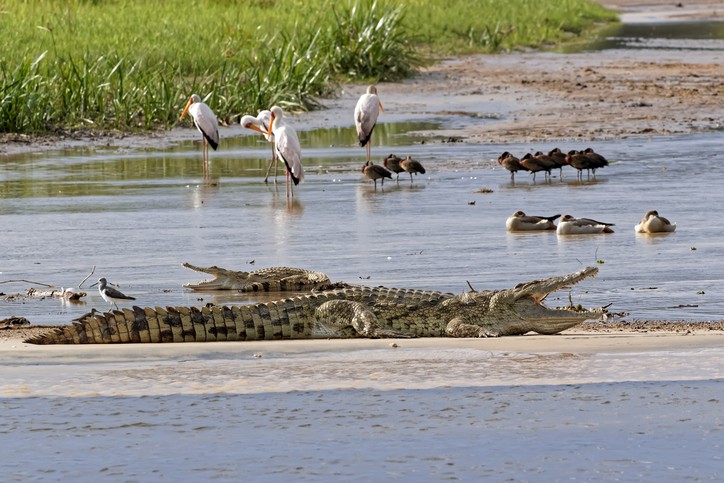 This is one of the less popular animals to spot on safari, but if you find yourself in East Africa, keep your eye out for the Nile Crocodile. They're the largest reptile in the world and live in rivers, deltas, and lakes. If you're around any of these bodies of water, keep your eyes peeled for these crocs.
5. Giraffe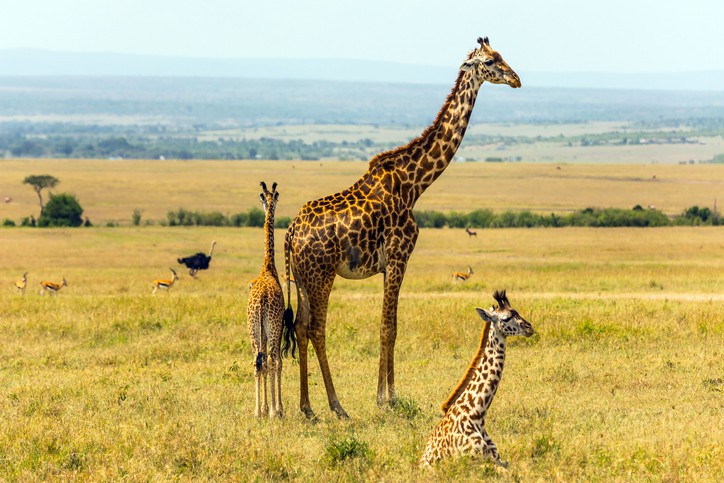 It's a common misconception to believe that since giraffes are so tall, they'd be easy to see during a safari. Thanks to their unique patterns that act as camouflage, however, they are able to blend into the backdrop and make themselves harder to spot. If seeing a giraffe is at the top of your list, you are going to want to head to Serengeti National Park in Tanzania or Murchison Falls National Park in Uganda to increase your chances.
Signup for Vacation Deals
Exclusive access to private sales, customized specials & more