Romantic Destinations That Will Rekindle the Spark
Are you racking your brain trying to think of the perfect gift for your sweetheart? Well, who can't say the big "L" world to a romantic vacation? Stop stressing and start searching for a fabulous travel deal to one of the world's most romantic vacation hotspots.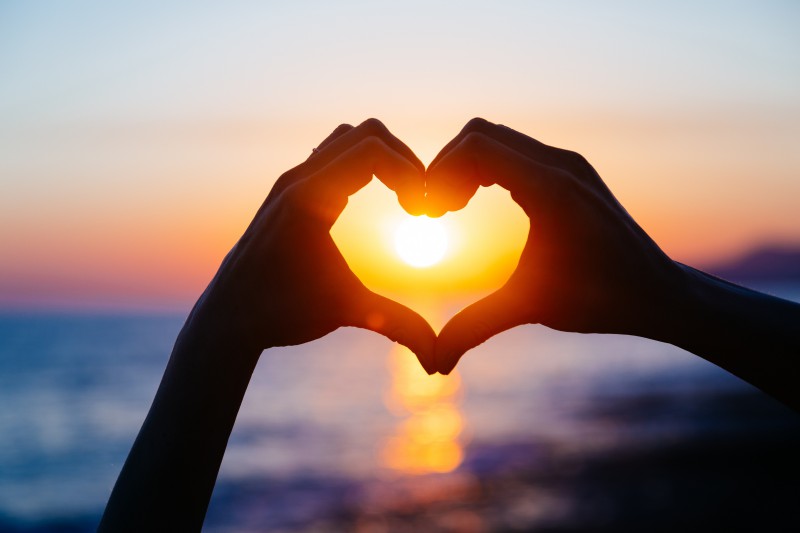 The Maldives
This romantic hotspot is for couples who enjoy peace and tranquility inspired by white sand beaches and clear blue waters. The Maldives, one of the smallest nations in Asia, is comprised of a total of 1,190 coral islands, 200 of which are actually inhabited. This destination is perfect for couples looking for secluded romance filled with oceanfront spa treatments, top-notch dining and all-around relaxation.
Romantic musts: Island hopping via small boats is a must during your stay in The Maldives. With 90 islands containing top-tier tourist accommodations, why see just one? Experience the local life with trips to the small fishing villages and the underwater magic of the coral reefs via snorkeling or scuba diving.
Cinque Terre, Italy
This romantic destination is perfect for the rustic, outdoors-y couple who loves a combination of scenic beauty and adventure. From a relaxing afternoon in top wineries and quaint fishing villages, to a morning hike up Cinque Terre's stunning and iconic landscape, this destination is sure to sweep you off your feet.
Romantic musts: Visit the Giardini Botanici Hanbury, one of the largest and most well-known gardens in Italy boasting more than 6,000 plant species. With sweeping views of the countryside and Mediterranean Sea from its cliff-side trails, what's not to love? Speaking of love, The Lover's Walk is another activity you can't miss. This one kilometer pathway connecting the coastal towns of Riomaggiore and Manarola provides panoramic views sure to woo your partner. It is rumored that this pathway, which was first built in the 1920s, made it much easier for the local townspeople to meet and secretly fall in love.
Bali, Indonesia
Bali is one of the most serene yet exotic destinations guaranteed to leave a lasting impression on all those who visit. From mighty mountains speckled with ancient wonders to jaw-dropping beaches, this peaceful Indonesian Island is perfect for a romantic getaway.
Romantic musts: One late afternoon head to Uluwatu Temple, a temple constructed in the 11th century to protect the island from evil spirits, and watch the sunset above the Indian Ocean. Be sure to dress conservatively or grab a sarong for free at the entrance. Beware of the adorable yet conniving monkeys who love to steal purses, cameras and sunglasses. As the sun goes down, you'll love watching a traditional Kecak Fire Dance performed by Balinese locals. Another must-see is the Tirta Gangga, a former palace where you can take a dip in the palace pools and feel like true royalty. Dry off and visit the palace's restaurant for a delicious meal with a fabulous view.

Savannah, Georgia
Founded as the first city of the 13th (and final) U.S. colony, the quaint beauty of Savannah dates back to 1733. The historic district of this unbelievably charming city is renowned as one of America's largest historic landmarks.
Romantic musts: Walk Savannah's historic squares, as they will simply take your breath away. Be sure to visit some of the restored churches and temples like the Lutheran Church of the Ascension from 1741 and Temple Mickeve Israel, the third-largest in the U.S. Get a feel for the entire city via private carriage tour in horse and buggy. Before the day is done, stop by Lulu's chocolate bar and get some confectionery treats for your sweets.
Paris, France
This city isn't deemed "The City of Love" for nothing. Paris is quite loveable between the French language (je te aime – does it get more beautiful than that?), the charming side streets, the dainty delicacies and top attractions.
Romantic musts: You cannot visit Paris without a trip to the iconic Eiffel Tower. To avoid the crowds at the top of the tower, set up a romantic picnic for two on the grassy area in front during the day. Indulge in a nice bottle of Bordeaux, some delectable sandwiches on a fresh baguette and mouthwatering macarons (French meringue-based treats shaped like mini hamburgers that are beyond delicious). Climb to the top of the tower at night and gaze out at the beautiful lights across the city of Paris. Though it may be corny, you also won't want to miss the Pont des Arts, a pedestrian bridge across the Seine River filled with thousands of love locks. Write your names on the lock, attach it to the bridge and toss away the key as a symbol of your unbreakable bond.
A few other romantic vacation destinations include Kyoto (Japan), Punta Mita (Mexico), St. Barths, Maui and Santorini. The world's most romantic vacation spots are at your fingertips. What are you waiting for? Plan your romantic getaway here.
Signup for Vacation Deals
Exclusive access to private sales, customized specials & more