Best local spots in Monterey
Booking one night at a hotel in Monterey can be the start of a memorable one-day trip. Hit up all of these spots to get a sense of what this city is all about.
So you're taking a day trip to Monterey. Maybe you live only a short drive away and want to see what this quaint city is all about. Maybe you're on holiday in San Francisco and Monterey checks off all the boxes for the ideal one-day excursion.

Whether Monterey is your main road-trip destination or just a small part of your more expansive travel arrangements, you'll want to make the most of your time there. Visit and you'll find charming historic blocks waiting to be explored, gorgeous beaches, scenic hiking spots, and excellent dining options. There's even an aquarium considered by some to be one of the best in the world.
With so much to do, be sure to spend the whole day so that you can fit everything in—you can find great deals on local hotels with Dunhill Travel Deals to avoid that too-early evening drive back.
See the Sea (Inside)
It goes without saying that a day trip to Monterey wouldn't be complete without a visit to the aquarium. As one of the area's top attractions, and one of the most highly regarded aquariums in the world, the Monterey Bay Aquarium invites all visitors to experience the full spectrum of underwater life. Often colorful and otherworldly, the diverse array of species here will make you think differently about the world around you.
Grab a (Local) Pint
Like many California cities, Monterey has its fair share of local craft breweries, and--for grabbing an afternoon beer and an elevated bar snack--you can't do much better than the Alvarado Street Brewery beer-garden. Sample everything from classic California-style IPAs to lip-smacking sour ales and (perhaps) make the decision to extend your stay for one more day.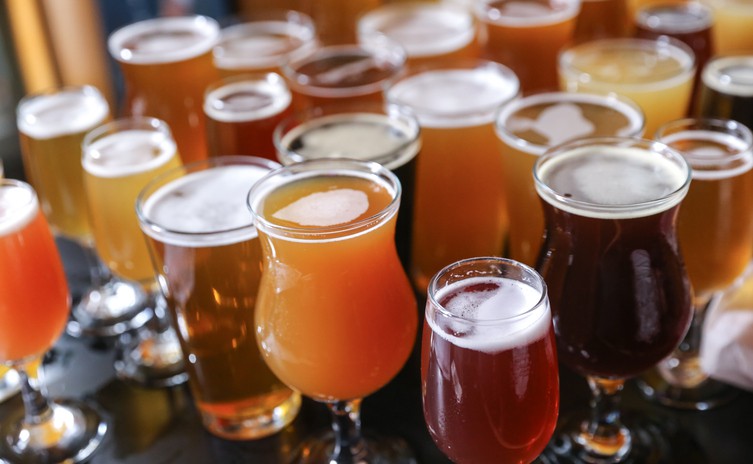 Head to the Shops at Fisherman's Wharf
Close to many popular Monterey hotels, the Old Fisherman's Wharf makes for another essential stop—the bustling area filled with shops and restaurants earns a visit as one of the city's oldest tourist-friendly destinations and a great spot to watch the whales play out on the water. Walk along the promenade, grab a casual seafood lunch and pick up a souvenir or two to memorialize your trip.
Grab Dinner With Friends (and, maybe, a Murderous Ghost)
Come for the fresh local ingredients, wood-fired cooking and elegant wooden interiors of Restaurant 1833 (named for the year it was built). Stay, well, for all of those things too but also for the chance to maybe spot a ghost.

Much has been made of the building being haunted, with some visitors claiming to see the specter of the mad doctor who once lived there. While this spooky detail isn't essential for enjoying the Restaurant 1833 dining experience, it makes for a great anecdote to share with your dinner guests. Don't let it keep you up at night--the hotels in Monterey are thankfully not haunted (we think).
Signup for Hotel Deals
Exclusive access to private sales, customized specials & more