More Family-Friendly Hotel Attractions In Vegas
There are so many things to do at the famous Las Vegas hotels that we just couldn't fit them into one post! We've started to eliminate the 21-and-older mentality of Vegas with Part 1 of this series, and we will continue to accomplish this in Part 2. Las Vegas hotel deals are certainly abundant, and iconic properties have more to offer than just gambling and drinks.
Here are a few more things you won't want to miss at the following Las Vegas hotels:
5. Mirage Zoo Exhibits. World-famous magicians and entertainers Siegfried and Roy opened two beautiful exhibits at the Mirage in 1990. The Secret Garden allows visitors to gaze in awe at the exotic beauty of white tigers, lions and leopards while learning about their natural environments. The Dolphin Habitat, with 2.1 million gallons of water, is an exciting place for dolphins and viewers alike. You can even participate in a "Trainer for the Day" program where you will jump into a wetsuit and work with the trainers to get a true up-close and personal experience. These attractions are open daily from 11 a.m. to 5 p.m. Admission is $19.95 for adults & $14.95 for children (discounted if you are staying at Mirage).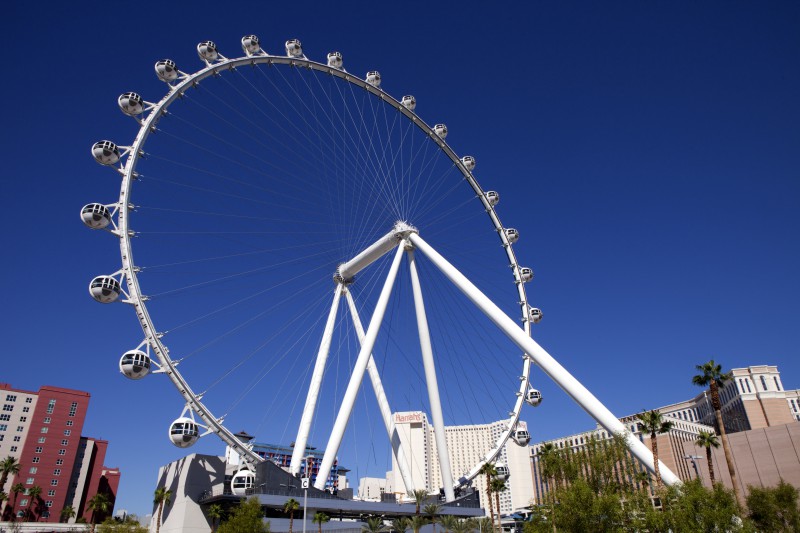 6. Stratosphere Thrill Rides. Less family friendly and more geared toward adventure-seekers, the rides at Stratosphere Casino, Hotel & Tower will take you by surprise. This hotel reaches 1,149 feet into the Vegas sky and has actually been named the "tallest freestanding observation tower in the U.S." On SkyJump, you will do just that – jump from the 108th floor of this hotel and enjoy (or cry throughout) the 829-foot fall. Feeling insane? Hop on Insanity, a horizontal mechanical arm reaching 64 feet off the building 900 feet up. Leaning 70 degrees toward the ground, the views of Vegas (or maybe just the ride) will take your breath away. X-Scream is a massive teeter-totter, just like the ones you used to ride as a kid minus the 866-foot elevation. The last ride is Big Shot, which as its name promises, shoots you 160 feet into the air at 45 miles per hour. If you can manage to open your eyes while on any of these rides, you'll get the thrill plus a gorgeous view. Prices for individual rides vary; however if you're looking to tackle all of them, we suggest buying a value package, which gives you tower admission and multiple rides.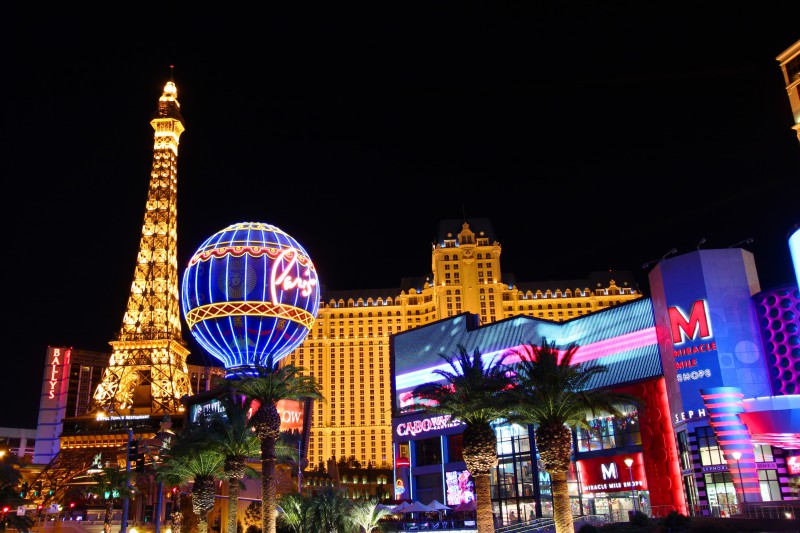 7. Paris Eiffel Tower Deck. Though it may only be half the size of the real Eiffel Tower in France, visitors can mimic the experience and travel to the top in a glass elevator. Take in picture-perfect views of the famed Las Vegas backdrop while approximately 50 stories up. There is even the Eiffel Tower Restaurant on the 11th floor for those who want to make it a truly Parisian, romantic experience. Be sure to check the schedule as the open and closing times vary each day. If traveling with children, the family discount package is the best way to go at $35 for two adults and two children.
8. Flamingo Wildlife Habitat. In the middle of the Las Vegas excitement, step into the peaceful calm of the Flamingo Wildlife Habitat. Walk through the grounds and view flamingos, hummingbirds, ibis, swans, ducks, pelicans, fish and turtles. You can even get a bird's eye view (pun intended) of how these beautiful creatures interact with trainers at two live feedings, one at 8:30 a.m. and another at 2 p.m. each day. Don't forget to take a picture with one of the parrots on your way out! This attraction is free for visitors and open daily from 8 a.m. to dusk.
Las Vegas is a destination that offers something for every type of traveler. Though you may have preconceived notions of what these famous Las Vegas hotels are all about, these attractions are family friendly and entertaining for everyone. Check out our latest Las Vegas deals and go experience these exhibits for yourself!
To see hotel activities 1-4 be sure to check out Part 1 of this post.
Signup for Vacation Deals
Exclusive access to private sales, customized specials & more