Family-Friendly Hotel Attractions In Vegas
For many people, a trip to Las Vegas is synonymous with gambling, drinking and bachelor parties. That old saying "what happens in Vegas, stays in Vegas," no doubt comes to mind when thinking of its nickname "Sin City." However, there is much more to Vegas than its reputation suggests.
While you may be hesitant to bring the kids along on this trip, there are (believe it or not) family friendly activities at many of the famous Las Vegas hotels. Here are a few things you won't want to miss at the following iconic properties: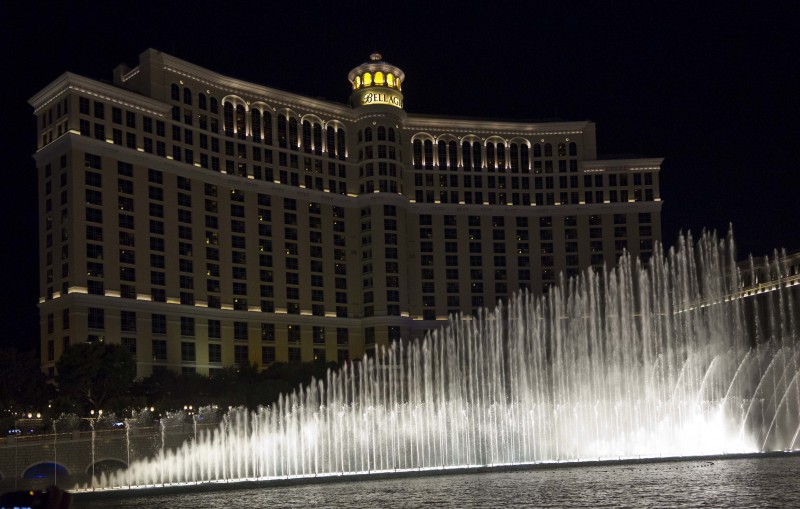 1. Bellagio Fountains. This is not just your average fountain. At the Bellagio, travelers will gather around to experience this impressive water feat synchronized to a variety of music such as pop, opera, oldies, Broadway & more. The shows are on a rotation of more than 30 songs, almost guaranteeing you'll see something new each time you pass by. This mesmerizing water spectacle takes place every half hour from 3 p.m. to 7 p.m. and every 15 minutes from 7 p.m. to 12 a.m. Monday through Friday. On Saturdays and Sundays the shows run every half hour from 12 p.m. to 7 p.m. and every 15 minutes from 7 p.m. to 12 a.m. This show is free to watch.
2. Mandalay Bay Shark Reef Aquarium. Observe beautiful underwater creatures without having to leave this Las Vegas hotel. The aquarium has fourteen exhibits including the guest favorite 1.3 million gallon saltwater tank. Get hands on in the touch pool, where you can play with the stingrays and horseshoe crabs. Throughout the facility, you'll find fresh water and tropical fish, sea turtles, stingrays, 11 species of sharks and more. There is even a 100-pound Giant Pacific Octopus! The aquarium is 100% legitimate and accredited by the Association of Zoos and Aquariums. The attraction is open from 10 a.m. to 8 p.m. Sunday through Thursday and 10 a.m. to 10 p.m. Friday and Saturday. Tickets are $18 for adults and $12 for children.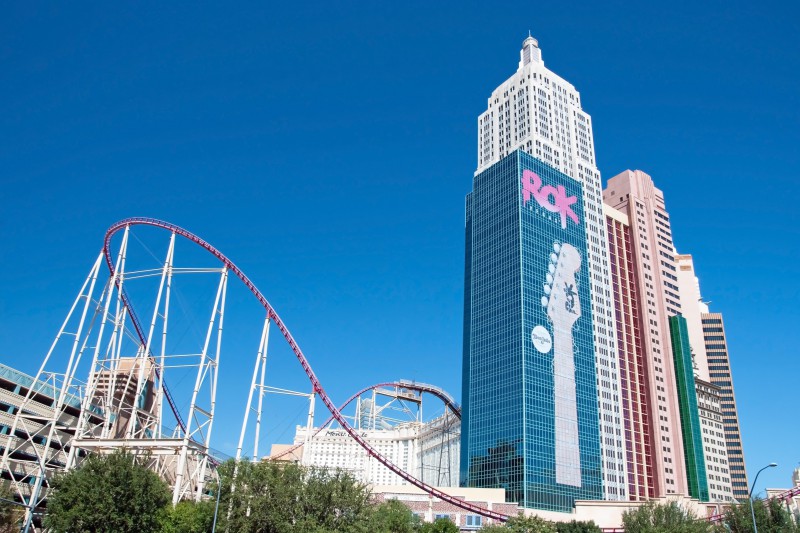 3. New York New York Roller Coaster. Get an aerial view of The Strip and Las Vegas backdrop on the Big Apple Coaster with 144-foot drops, upside-down loops and speeds of 67 miles per hour. Zoom past the Statue of Liberty and New York skyscrapers in carts designed as taxi cabs. This ride is open Sunday through Thursday from 11 a.m. to 11 p.m. and 10:30 a.m. to midnight on Fridays and Saturdays. This coaster, which boards inside the hotel, costs $14 per rider.
4. Circus Circus Circus Acts. True to its name, Circus Circus Las Vegas gives visitors a front-row seat of incredible acrobatics performed by talented circus artists. Enjoy everything from trapeze acts to aerial feats, BMX tricks and clowns. And the best part of it all? This permanent circus is absolutely free! Performances begin at 11 a.m. daily.
As a popular tourist destination, Las Vegas attracts people from all over the world. Whether you are traveling with the kids, rowdy friends or your significant other, it truly offers an experience for everyone. There is, in fact, so much to do at the world-famous Las Vegas hotels that we're featuring a Part 2 of this blog series. You'll have to check back to learn more, but in the meantime, search the latest Vegas travel deals and get ready for a vacation to remember!
Signup for Vacation Deals
Exclusive access to private sales, customized specials & more