Your Haunted Guide to New Orleans
With a long and sordid history spanning hundreds of years, cultures, and even ownership, New Orleans is a sight to behold for adventurers and ghost hunters alike. Founded in 1718 by French colonists, the city has influences from around the globe and is ranked the most unique in the United States, partly due to the large number of macabre locations and spooky stories.
After your fill of Creole cuisine like gumbo and shrimp and grits, lively jazz music from halls around town, and beautiful sightseeing in the French Quarter, brace yourself for some eerie encounters at haunted destinations all across town from haunted hotels to restaurants. If you're not careful, a ghost might even follow you home.
St. Louis Cemetery
You'll get 3 for 1 at these cemeteries all sharing a name. The first, No. 1, is the oldest of the 3, and supposedly the most haunted. It was opened in 1789, one of the oldest landmarks in the city. Just 8 blocks from the Mississippi River, it has been in continuous use since its founding and houses a plethora of notable figures in its walls.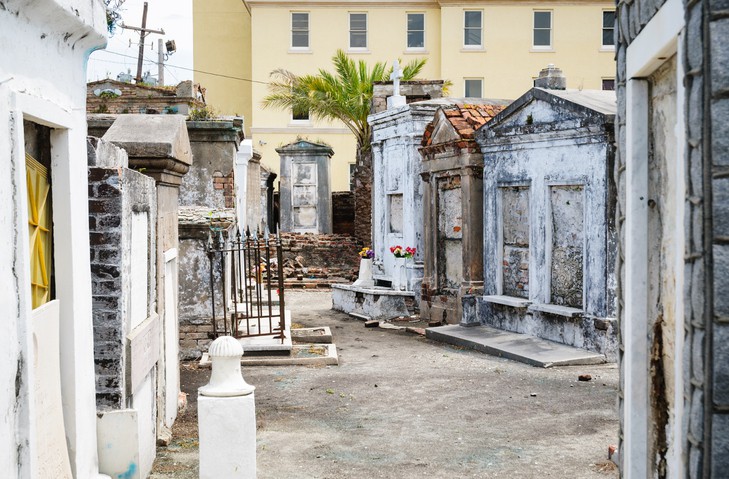 The first mayor along with the first black mayor are both at rest in No. 1, along with famous voodoo priestess Marie Laveau, who still haunts the grounds according to some. Just a couple blocks down the road is No. 2, opened in 1823 and home to jazz artists and entertainers. You can take a tour and see for yourself if there are any lingering spirits.
Gardette-Laprete Mansion
Legend has it this mansion in the center of the French Quarter was the scene of several grisly murders in the late 1800s. The house was built for a wealthy dentist and sold soon after to a plantation owner. During this time, it was rented out to the brother of a Turkish sultan who enjoyed throwing lavish parties at the house with his harem.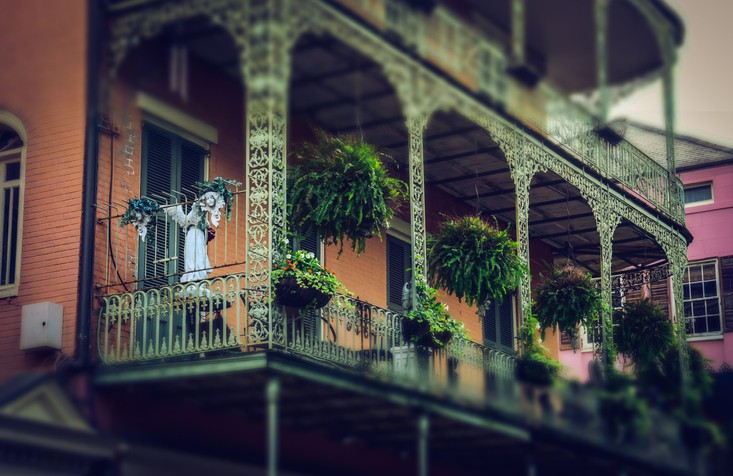 During one of his outrageous parties, everyone inside was brutally murdered and he was buried alive in the backyard. The gruesome scenes were only discovered after blood started trickling down the front porch and was seen by onlookers. Rumor has it the house still makes strange noises and smells a little funny.
Chartres House Café
What's a better way to fraternize with ghosts than with some delicious food? This restaurant located in the French Quarter has the same tale as many of the historical buildings around it. Rebuilt in the same French style the area is famous for in 1793, the building had many different purposes from private residence to grocery to bar.
During the period the Chartres House welcomed residents, a man is said to have died in the 70s on the second floor. No one was able to move in after his death because of constant throbbing pain and illness that afflicted anyone who tried. These days, his spirit is said to wear 70s clothes around the Flamenco Room and stare out of the second-floor window. Maybe you can catch a glimpse of him, too, while dining on Cajun favorites like fried green tomatoes and jambalaya.
Hotel Monteleone
If dining with spirits isn't enough for your adventurous spirit, check out one of the dozens of haunted hotels around New Orleans. From the outset, this looks like any other luxurious hotel: liveried doorman waiting to greet you, large windows full of lights, and an opulent entryway. What they don't tell you about is all the ghost sightings reported by guests and staff.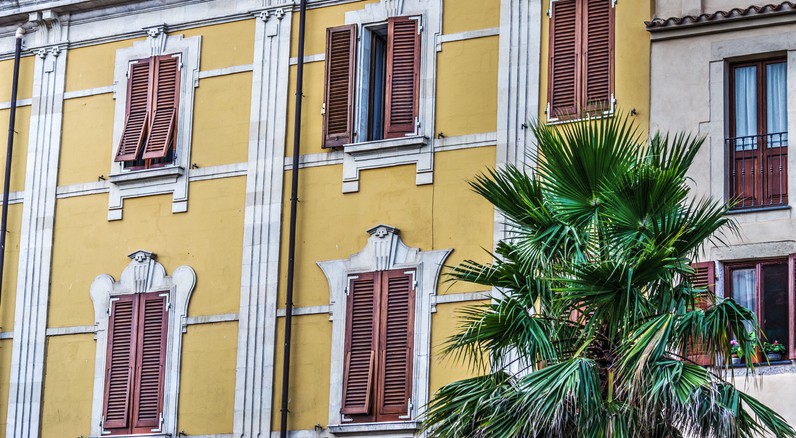 This place is so haunted in fact, that the International Society of Paranormal Research paid the hotel a visit for an overnight investigation. Their findings: the hotel is haunted by over a dozen ghosts, coming and going as they please. You might encounter one, or all of them, on your visit.
By: Devyn Woolsey
Signup for Hotel Deals
Exclusive access to private sales, customized specials & more