Vacations For Children From 8 To 80
Summer is officially approaching – schools are letting out, offices are closing early and air conditioning bills are on the rise. All these elements come together to create an atmosphere conducive for a trip – it's family vacation time! Plus, with tons of great options for family vacation packages this time of the year, you're sure to find the ideal trip for every budget.
Across the U.S., families everywhere are beginning to plan the perfect escape that will be remembered by adults and children alike for years to come. Summer gives relatives an excuse to take a break from the bustle of everyday life to indulge in some much needed bonding. Here are some ideas for family vacation packages travelers of all ages will love!
1. National Park Vacations
Both educational and fun, National Parks are great destinations to spend a summer with the kids. At a National Park, travelers can get away from it all and experience the natural splendor prevalent throughout our own country. Explore the wonders of the Grand Canyon, learn about some of our greatest presidents at Mount Rushmore, road trip through the majestic vistas of the Great Smoky Mountains or Rocky Mountains, witness the almighty power of Old Faithful in Yellowstone and so much more. The beautiful backdrops, abundant natural resources and endless wildlife will certainly wow all parties on your family vacation. My recommendation would be to drive through a few of these destinations and completely ban, or at least partially ban, the use of cellphones during the drives. I can't even begin to describe some of what you'll witness if you keep your eyes focused out the windows instead of down on the screen in your hands. Plus, on August 25, the National Park Service is celebrating a milestone 100-year anniversary. The number of events and celebrations available to you throughout the parks will only enhance your family vacation. Head to the National Parks this summer for an unforgettable family vacation – I can promise you, you will not regret it!
2. Theme Park Vacations
For those families who love the thrill of amusement park rides and themed experiences, you may want to consider planning a family vacation package that includes theme park visits. There's of course the obvious, but never disappointing, option of booking Orlando family vacation packages. Did you know Orlando was actually the number one visited U.S. destination for 2015? Here you'll find the four main theme parks of Magic Kingdom, Epcot, Animal Kingdom and Hollywood Studios, plus water parks like Blizzard Beach. While in Orlando, you'll also want to spend some time at Universal Studios and Islands of Adventure. For younger kids, a trip to LegoLand should also be on your list. Of course if the West Coast is closer to you, Disney also has a park in Anaheim, California. Though I personally think you're never too old for Disney, if you are looking for a theme park vacation for the older kids, the Six Flags parks will excite even the toughest teenagers. They have a ton of parks all throughout the country, which actually makes it the world's biggest regional theme park company. In the U.S., Six Flags has theme park and water park locations in Texas, New York, New Jersey, Missouri, Massachusetts, Maryland, Illinois, Georgia and California. Other domestic theme parks like Hershey Park in Pennsylvania, Cedar Point in Ohio, Carowinds in North Carolina and Silver Dollar City in Missouri are destinations perfect for a shorter, yet unforgettable, family vacation.

3. Beach Vacations
Yes, you can of course drive to the nearest beach by your house for a day of fun, but to experience a true family-oriented beach vacation, you need more than one day! Whether the East Coast or West Coast is more convenient for you, there are almost an infinite number of beaches for you to spend time at this summer. The best family beach vacations are those characterized by quaint towns filled with activities for all ages and adorable restaurants/shops.
On the East Coast, some great beach vacation destinations include:
Montauk, New York
Myrtle Beach, South Carolina
Sanibel and Captiva Islands, Florida
Cape Cod and Nantucket, Massachusetts
Hilton Head, South Carolina
On the other side of the country, we recommend bringing your family to:
Rockaway Beach, Oregon
La Jolla in San Diego, California
Laguna Beach, Calfornia
Alki Beach Park in Seattle, Washington
4. Camping Vacations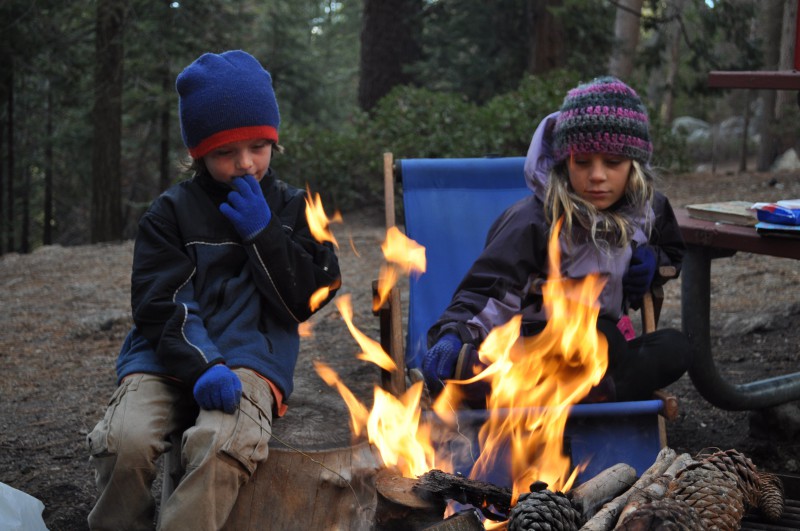 There's nothing better than living the simple life in the great outdoors with your family by your side. Camping family vacation packages are a great way to spend quality time with loved ones without all the technological distractions of daily life at home. Renting a camper or just taking a road trip in your van can make for both an adventurous and affordable vacation you will all reminisce about long after the trip has ended. The possibilities for this type of trip are endless as there are thousands of campgrounds throughout the United States just waiting to be explored. During the summers especially, camp sites are filled with families and young children. Some of the best family-oriented camping sites include the Yogi Bear-themed Jellystone Park in Colorado, Bend-Sunriver RV Campground in Oregon, Blue Bell Campground in South Dakota, Ventura Ranch in California, Lake George Escape in New York, Bruneau Dunes State Park in Idaho and many more. While there are certainly campgrounds where you have to create your own fun, these actually have a plethora of activities for both kids and adults alike to enjoy. Besides the more traditional s'mores making and fishing, you can learn about the stars in an astronomical observatory, fly through the trees on a zip line, compete in scavenger hunts and participate in archery classes, among many other activities.
The number of options available at your disposal for an epic family vacation package are virtually endless. Whether you're looking to relish in nature's gift on a camping or National Park vacation, relax in the sun on a beach vacation or get that adrenaline rush during a theme park vacation, make it a point this summer to get out there and spend quality family time together. Start searching on our site for an amazing family vacation package today!
Signup for Vacation Deals
Exclusive access to private sales, customized specials & more