Enjoy Cancun with Some Money Left Over
Cancun is a hotspot on Mexico's eastern tip located on the beautiful shores within the Gulf of Mexico. Within this diverse geographical area, you'll find luxury hotels, ancient ruins, enough bars for a lifetime, and endless sunshine on the immaculate beaches. But, if you're on a budget, the never-ending activities and opportunities to drain your wallet are daunting. Fear not! You can still plan a tropical vacation while staying on a budget with cheap and low-cost options for discovering Cancun.
1. Bring Your Snorkel Gear
You can enjoy a plethora of free beaches around Cancun, all with cerulean waters and large stretches of sand perfect for a tan (don't forget the sunscreen though). If you bring your own snorkeling gear, you can traverse into the warm waters and head beneath to spot a variety of exotic fish just offshore. Cancun is famed for its waters teeming with mammals, fish, anemone, sponges, and more.
Popular beaches in the area with teeming sea life and waters include Playa Tortugas, a famous beach with calm waves, food stalls, and artisans; Playa Norte on the island of Isla Mujeres with unspoiled nature and coastline; and Playa Chac Mool, a beach located in the Hotel Zone with some of the bluest waters anywhere in the world.
2. Visit Local Museums and Architectural Sites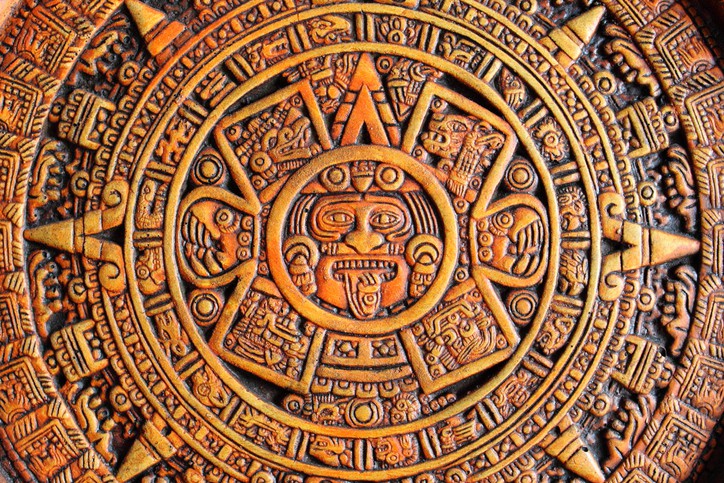 Tours may be expensive, but if you're willing to explore on your own, you can save some serious cash and still experience culturally significant locations in the area. Stroll the Dorfman Art Gallery (free entrance) to see Maya-influenced works in a variety of art forms including sculptures, videos, paintings, and murals. Another free option is the Templo del Alacrán, or Temple of the Scorpion, offering guests a look at ruins built in 1200 A.D.
The shining star of Cancun is Chichen Itza, located in the lush tropical rainforest outside of town. Entrance costs less than $15 a person for adults and lets you browse and walk around the ancient site at your own pace. You can also visit the nearby site of Tulum, home to a pre-Columbian Mayan walled city dating back to the 13th century, for less than $5.
3. Explore Local Markets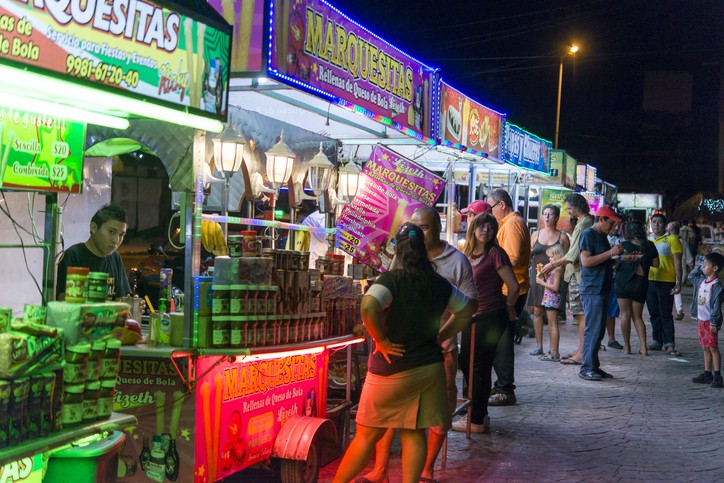 It costs nothing to walk around the street fairs and markets in Cancun if the smells aren't too tempting. Browse the overwhelming Marcado 28 in downtown Cancun full of local merchants selling their wares alongside food carts, jewelers, and artisans. This market takes up an entire city block and offers visitors authentic and inexpensive Mexican food. If you're looking for a souvenir, you can find a variety of traditional Mexican options here (make sure your purchases are all made locally).
Walk through the largest shopping Center in Cancun, Plaza La Isla Cancun, where you'll find entertainment, a theater, and a wax museum. While there are higher end stores, the plaza regularly hosts free events including mariachi bands, musical performances, and more.
4. Explore the Outdoors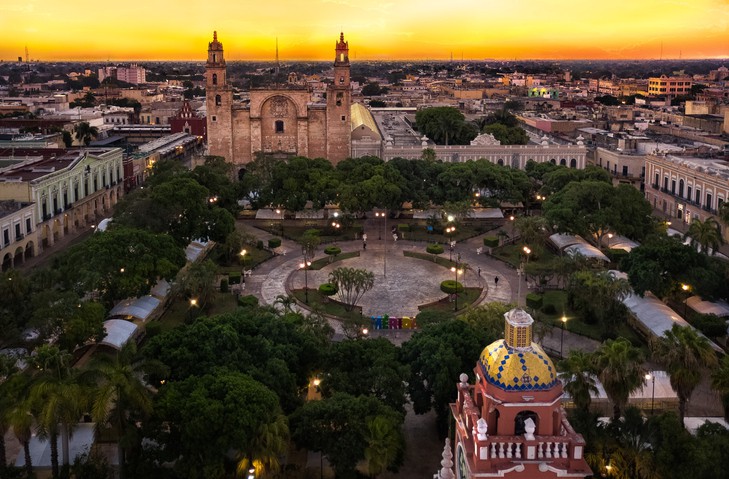 There are parks and trails around Cancun you can walk, bike, or skate along completely free (the bike might cost you a few bucks). Head to Parque de Las Palapas for an authentic Mexican experience full of locals playing soccer, walking their dogs, and enjoying a local Cuban coffee. Bring some extra pesos for the talented street performers.
Walk down the main street, Avenida Tulum, and find a great deal on souvenirs. This main thoroughfare offers an eclectic assortment of shops, cafes, and taco stands where the delicious smells waft down the street inside the stores making it hard to resist an afternoon snack. Don't worry though; prices here are more reasonable than in the popular tourist destinations, but you might need to practice your Spanish before visiting.
By: Devyn Woolsey
Signup for Vacation Deals
Exclusive access to private sales, customized specials & more