Surf Australia's Best Beaches
Given Australia's geographical location and miles of unspoiled coastline around the island, it's no surprise there is an abundance of beaches. The waters are perfect for surfing at every level, whether you've never been on a surfboard before or you're the king/queen of the waves.
Beaches all over the country provide activities for everyone from kids to the uber-adventurous. While down under, try paddleboarding, kite surfing, or go swimming in the world's largest barrier reef. If you're in it for the waves, check out these hotspots for a surf vacation like no other.
Bondi Beach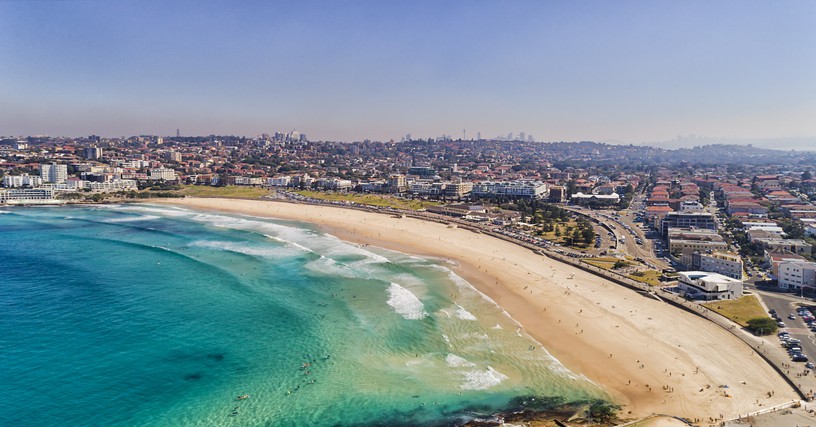 This surfer's paradise is just outside Australia's biggest city, Sydney. Bondi Beach attracts surfers of all levels who come to enjoy the perfect weather and rugged waves pounding the beach every day. For beginners, take a class or rent a board and stay closer to shore where the waves are less severe.
You'll see pros further out where waves have reached up to 49 feet! If that's a bit too much for you, don't worry; there are wave trackers that provide forecasts for the upcoming week so you can plan the best surf time based on your skills. After your day of surfing, why not walk to a beach bar to enjoy some brews with a view.
Cabarita Beach
Located in New South Wales, Cabarita Beach offers soft rolling waves and small swells that are perfect for amateurs. Just beyond the shore are protected wetlands and a nature reserve. This quiet coastline has little development, allowing for amazing views of the beach from far in the distance.
Surfers can be found year-round enjoying the crystal-clear ocean water and preserved beaches. The nearby community of Tweed Shire has the only beachside hotel in the area. An ideal location to stay and allow you to explore around town and enjoy a post-surf lunch or dinner.
Bells Beach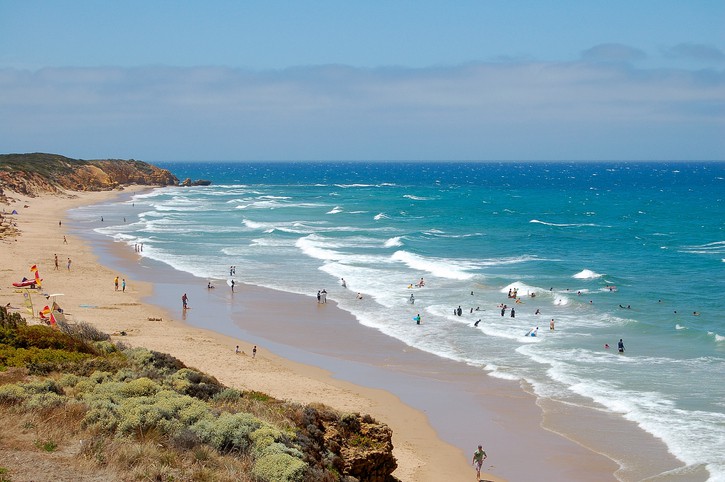 Sixty miles from the city of Melbourne, this beach offers powerful waves not for the faint of heart. Bells Beach is home to the famous annual Rip Curl Pro Surf and Music Festival. You may want to enjoy the views from land as experts and pros from around the world tackle huge swells with a beautiful backdrop of red clay cliffs. Fifty years old and counting, this competition is the penultimate challenge for surfers. When there aren't thousands of people around, you'll find a quiet beach community with only 130 residents.
Noosa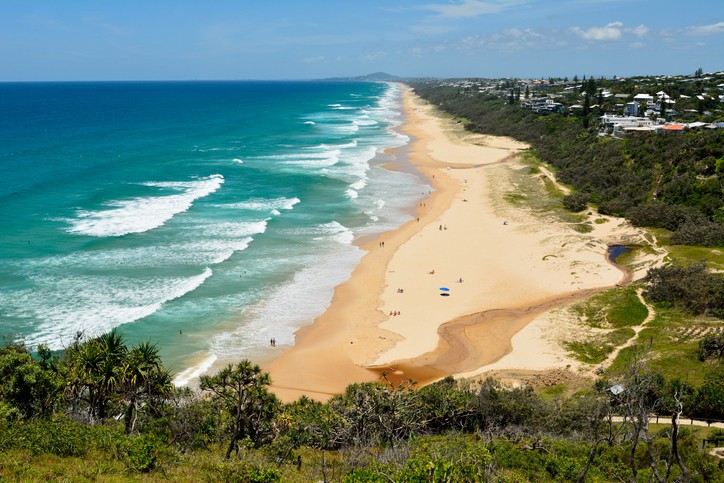 A quick drive north from Brisbane, Noosa is located in the heart of Queensland and perfect for a beach day with the whole family. Beginners and kids can enjoy small, but long swells enabling surf practice close to shore. Look close and you might see native koalas hanging out in the trees surrounding the beach.
Other family-friendly activities include biking around the quaint town of Noosa Head, attending yearly events such as the food and wine festival or the car show, and watching the flying foxes jump from tree to tree pollinating as they go.
Signup for Vacation Deals
Exclusive access to private sales, customized specials & more