Visit Australia's Best Natural Sites
Australia's natural beauty is unmatchable. From mountains to pink lakes, the country's diverse landscape results in a list of landmarks that are just as variegated. While there are numerous unforgettable places to visit in Australia, there are a few staple destinations that every visitor needs to see at least once.
1. Great Barrier Reef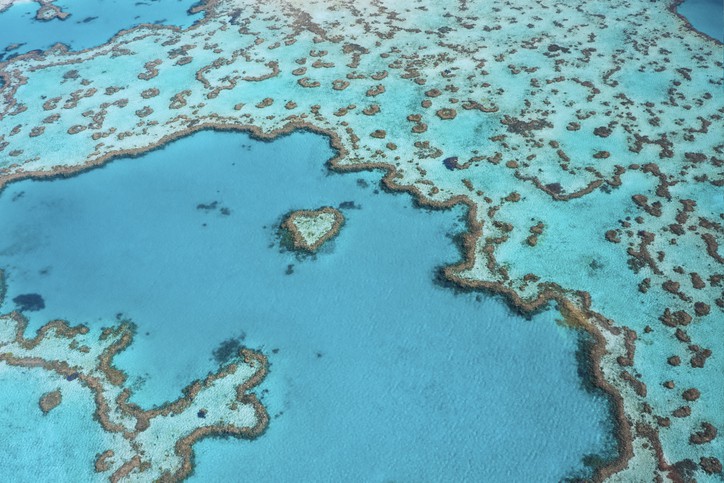 Covering over 200,000 square miles off the coast of Queensland, the Great Barrier Reef is one of the top attractions in Australia vacation packages. The coastal waters surrounding the reef are pleasantly warm and clear year-round, providing impressive underwater visuals. Boat and scuba tours are abundant along the northeastern coastline, especially in the Cairns region.
2. Undara Lava Tubes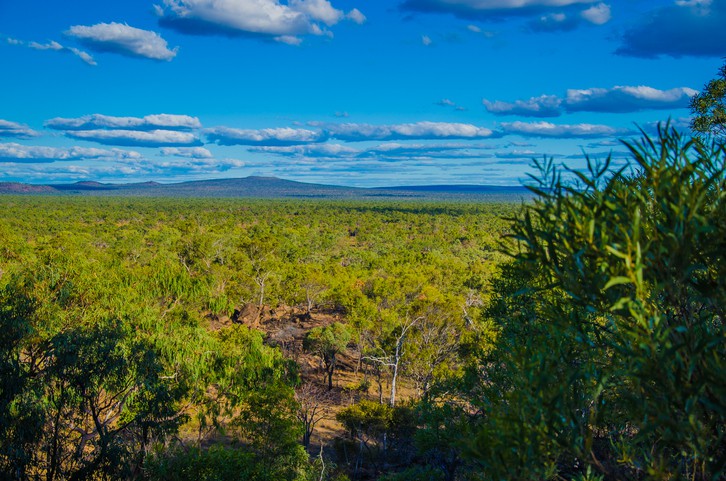 Located in North Queensland, the Undara lava tubes date back 190,000 years and are the longest on the planet. Fortunately, the Undara Volcanic National Park allows guided exploration of the natural wonder to the public. While the lava tubes are the biggest landmark of the national park, the protected area also offers plenty of above-ground access to woodlands and wildlife. Take advantage of your trip by exploring the site via the park's many walking trails.
3. Uluru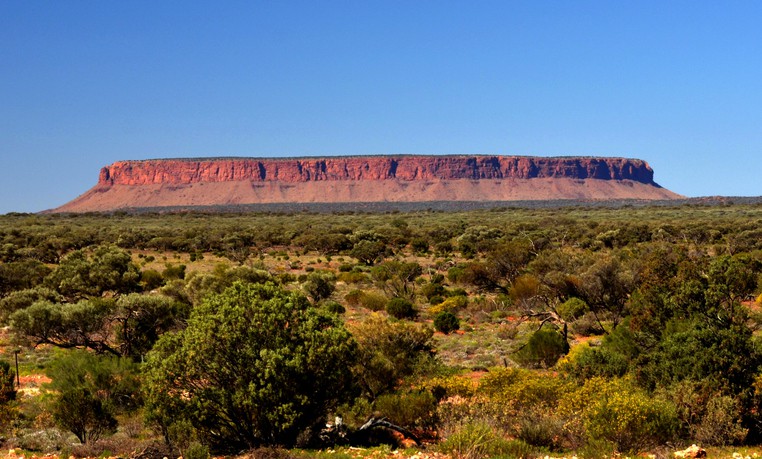 Uluru — or Ayers Rock — is a staple landmark attraction for travelers to Australia, especially in the Northern Territory. The sacred sandstone rock formation towers nearly 3,000 feet above sea level and is more visually prominent at sunrise and sunset by its deep red coloring. While visitors are no longer permitted to climb the rock, Uluru-Kata Tjuta National Park offers walking trails, tours, and guided activities permitting you to get close to the formation.
4. Lake Hillier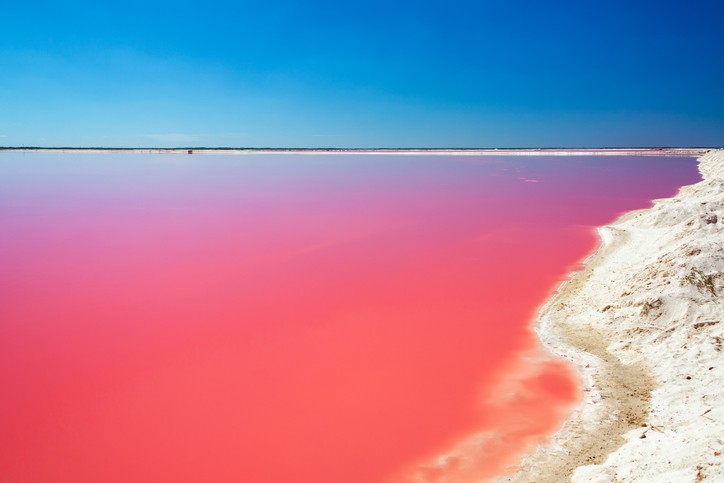 Located off the southern coast of Western Australia, it's impossible to miss Lake Hillier, thanks to its bright bubblegum-pink coloring. While the unique color is caused by a particular breed of algae, it's perfectly safe. To see the lake, take a boat cruise or aerial Australia tour from Esperance to the Middle Island of the Recherche Archipelago.
5. Sea Cliffs in Tasman National Park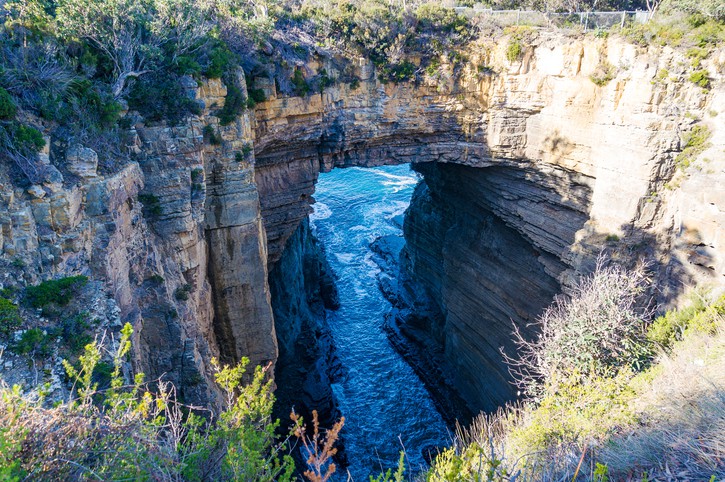 Tasman National Park in eastern Tasmania offers a long list of must-see natural wonders, but the sea cliffs are at the top. The dolerite cliffs tower nearly 1,000 feet above the water and are accessible by boat and foot trail. During your Australia vacation, catch the Tasman Arch and Tasman Island Lighthouse while visiting the park.
6. Wave Rock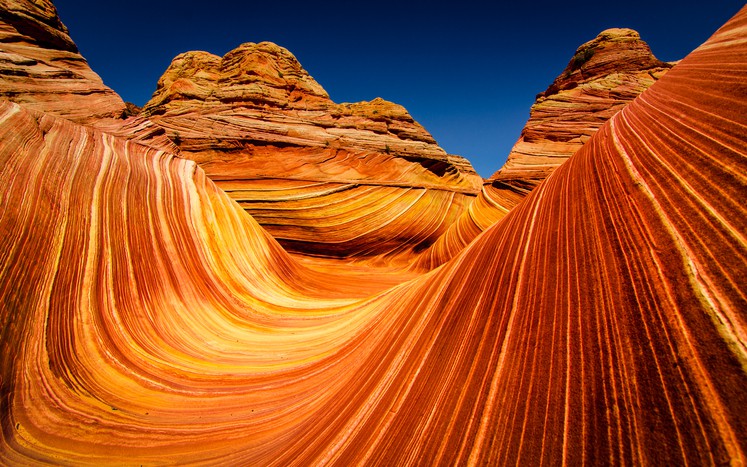 Around 200 miles outside Perth in Western Australian rests Hyden Wildlife Park, which is known for its extensive range of wildlife and rugged landscape. One of the bushland's most popular attractions is Wave Rock. The natural formation appears in the shape of a wave on the side of Hyden Rock, stretching nearly 50 feet into the air. Wave Rock also holds significant meaning for the local Ballardong tribes as it is a small piece of the Dreaming Trail.
7. MacKenzie Falls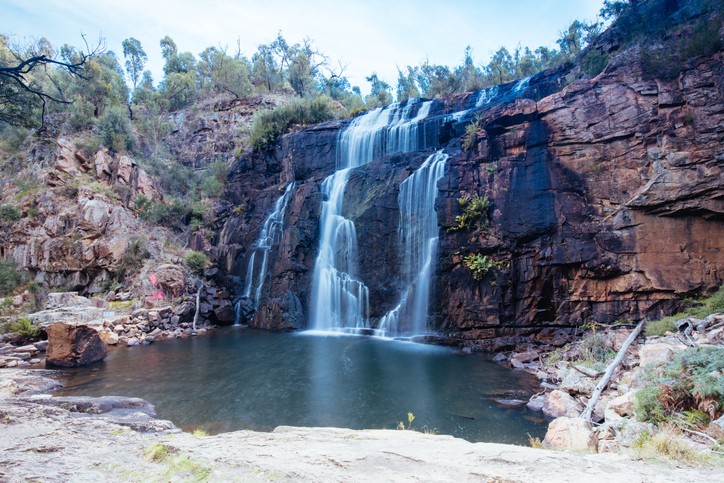 Individuals from around the world flock to the Victoria region to see the MacKenzie Falls. Located in Grampians National Park, the cascading waterfall offers a steep 115-foot drop. While swimming isn't allowed at the pool below, there's an accessible observation deck at the Bluff, perfect for pictures and taking in the sight. If you're up for a more adventurous Australia tour, take the 30-minute hike up to the base.</P
Signup for Vacation Deals
Exclusive access to private sales, customized specials & more