Find the Best Scuba Diving In Tahiti - Coral Reefs, Turtles and Dolphins
Visiting the Polynesian Islands is definitely a must for the travel enthusiast! Luxurious beachfront resorts line the exquisite lagoons and the incredible Tahitian hospitality all around makes this the trip of a lifetime.
There are many diving clubs and diving sites on both the main and sister islands for first-timers and experienced divers. During the right season, you can encounter wild groups of dolphins and whales. Tuamotu atolls' reef-passes are also incredible diving spots for those experienced divers who decide to venture to one of these islands.

Other adventures include spending the day with the Pambrun family at the Lagoonarium on the Motu Ahi where you get a chance to swim with hundreds of different species of fish, rays, turtles, black and sharks.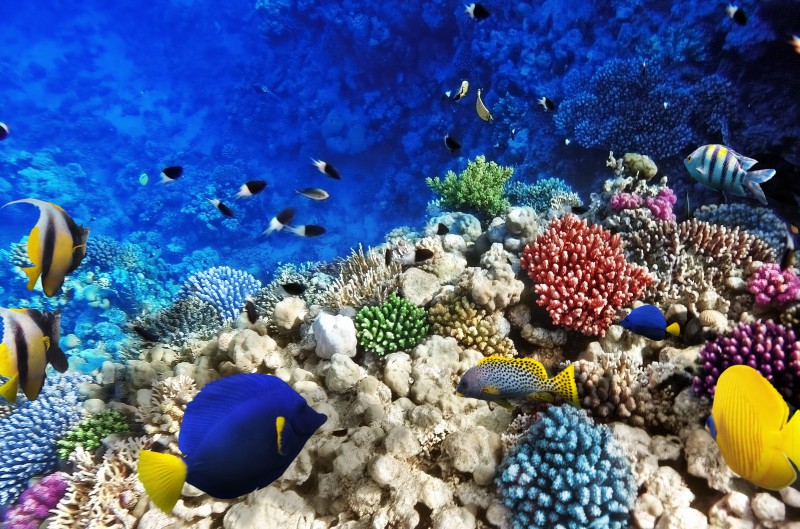 French Polynesia's mild tropical climate makes every season idyllic for a beach outing. PK18 is one of the most popular beaches on the main island and one of the few protected by a coral reef. If you just can't get enough of the islands, Tetiaroa, Marlon Brando's island, is a wild treasure. This piece of paradise is well-worth the 3-hour catamaran sail. The best diving sites in Tahiti are explored by experienced dive companies who will show you exactly where to find exotic fish, stingrays, and some sharks.
Start planning your next South Pacific vacation now!
Signup for Vacation Deals
Exclusive access to private sales, customized specials & more