Arizona Hotels with the Most Spectacular Views
With stunning natural landscapes, Arizona boasts plenty of great views. Check them out for yourself while staying at one of these well-situated Arizona resorts.
L'Auberge De Sedona Resort and Spa
Nestled on the banks of Oak Creek, L'aUberge de Sedona Resort and Spa is a place where you can go to experience the extreme tranquility of the Red Rock country. You'll be surrounded on every side by some of Sedona's most famous formations while enjoying open-air outdoor cedar showers or lounging on your very own deck.

If you need even more relaxation, stop by L'Apothecary for an herbal tincture. When your stomach starts to growl, you'll love the fare at Cress on Oak Creek or Etch Kitchen and Bar, two award-winning dining options.
The Ritz-Carlton Dove Mountain
The Ritz-Carlton Dove Mountain is in as spectacular a location as the name suggests. Perched at the base of a teeming set of mountains, you'll have endless recreation opportunities, from hiking to mountain biking.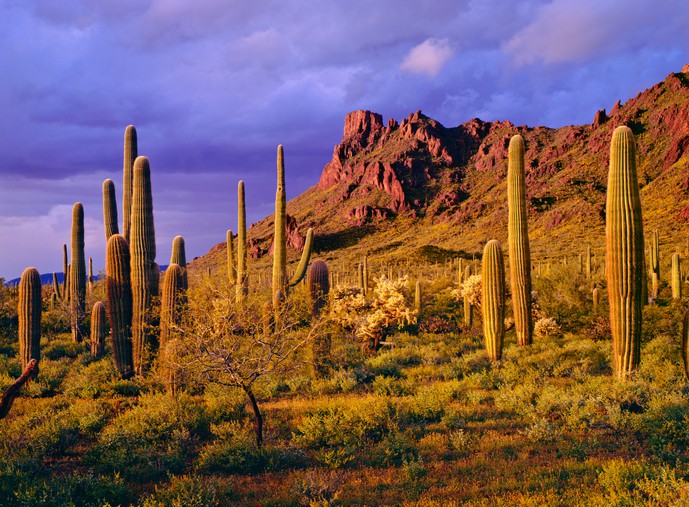 The resort is also surrounded by a Jack Nicklaus Signature Golf Course, meaning that you'll have plenty of time to practice your swing while breathing in the crisp, mountain air. Perhaps the most relaxing activity the resort has to offer is a soak in its infinity-edge pool, which overlooks the rising peaks.
Enchantment Resort
Looking for a romantic retreat? Look no further than the Enchantment Resort, a one-of-a-kind hotel experience hidden away inside the red rocks of Boynton Canyon.

The resort's glorious 18-hole golf course acts as a beautiful juxtaposition with its bright greens and patches of trees. With 70 acres of pristine land belonging to the resort, you can explore the area, learn more about Native American culture in the region, or even enjoy some healing yoga in the midst of this powerful setting.
Omni Scottsdale Resort and Spa at Montelucia
With the backdrop of Camelback Mountain, Omni Scottsdale Resort and Spa at Montelucia is more reminiscent of a fairytale oasis than a modern hotel. The sharply jagged cliffs contrast nicely with the scattered palm trees, while the resort itself combines Andalusian architecture with the typical southwest vibe to create one of the most unique hotels in Arizona. Spend your time diving in the numerous pools or walking along the floral walkways under the bright sun.
Whether you're looking for a relaxing vacation near the desert or an adventurous trip near the mountains, Arizona hotels have you covered.
Signup for Hotel Deals
Exclusive access to private sales, customized specials & more