Frequently Asked Questions About Mexico
Mexico, with its sunny climate and famous beaches on dual coasts, is an alluring vacation destination. Cancun, Cozumel and the Riviera Maya provide some of the world's most luxurious all-inclusive resorts with poolside bars, spas and night clubs. Here are ten questions you may have about vacationing in Mexico.
1. What are the best Mexican vacation spots for snorkeling?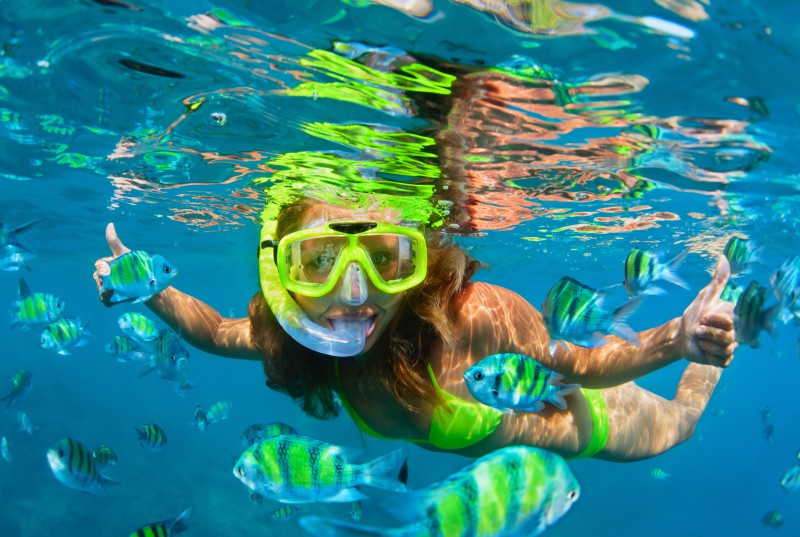 Cozumel is located near one of the two largest barrier reefs in the world, the Mesoamerican Barrier Reef System. Second only to Australia's Great Barrier Reef for marine life variety, this area supports a vast array of colorful fish, plants and turtles. For snorkeling, the Playancar Reef and the Paradise Reef are shallow enough to offer colorful underwater views.
Akumal Bay, between Playa del Carmen and Tulum, is famous for its endangered green turtles. You can enter the water from the beach - stay to the right facing the water, and restrict snorkeling to 9am to 5pm. Don't wear flippers, as they might hurt the turtles. Remember when you encounter a turtle, stay a few yards away. You'll also see stingrays here, so be careful.
The Gulf of California, also called The Sea of Cortez, is known to host huge whale sharks, even larger blue whales, giant manta rays and great white sharks. This body of water between Baja California and the mainland of Mexico was once called "the world's aquarium." If you're not afraid of the gigantic marine animals, this is a spectacular place to snorkel and scuba dive.
2. How are Mexico's east and west coasts different as travel destinations?
In general, the east coast of Mexico is busier, with vacationers congregating in a small number of ports on the east coast of the Yucatan Peninsula. Cancun, Cozumel and Costa Maya are full of all-inclusive resorts, night clubs and tourist attractions. The east coast is also the place to find Mayan ruins such as Chichen Itza, Coba and Tulum. For snorkeling, there are more opportunities on the east coast.
The west coast also has its hot spots. Cabo san Lucas is a vibrant city with many hotels and nightclubs. You'll find tequila clubs, conga lines and swim-up bars in Puerto Vallarta, as well. But for travelers who want a more cultural visit, the west coast offers more in the way of art galleries and cultural attractions. It also offers surfers a chance to try out the giant Pacific rollers, something not seen in the east.
3. Are crime rates high in Mexico?
Yes, in recent years, crime rates in Mexico are up. In many areas of interior Mexico, U.S. Government employees are not permitted to travel except on toll roads during daylight hours. You can see the State Department travel warnings here.
The city of Acapulco has the second highest murder rate in the world. While murder rates are rising in La Paz and Cabo san Lucas, the violence happens mostly to residents and in the outskirts of towns, not in resort areas. Playa del Carmen has seen no increase in crime in the last several years, and most other tourist areas have increased visible security to keep tourists safe. There is less reason to fear crime in Cancun, Cozumel, Riviera Maya or Puerto Vallarta. However, it's always smart to stay in the resort areas and venture out only in daylight.
4. Where are most all-inclusive resorts located?
There are so many resorts on the narrow spit of land east of Cancun, it is called Zona Hotelera, the Hotel Zone. Along this jug-handle stretching into the Caribbean Sea, there are nearly 90 hotels and resorts lining the beach. They range from inexpensive hotels to ultra-luxurious all-inclusive resorts, some with spas, 5-star gourmet restaurants and private beach clubs.
Of course, there are all-inclusive resorts in some other famous destinations, too. Los Cabos, on the tip of Baja California has a hotel zone 20 miles long between the cities of Cabo San Lucas and San Jose del Cabo. These beach resorts along the coast of the Sea of Cortez offer lovely ocean views, but swimming is not possible except in rare coves. It is mostly rocky and un-swimmable, but the resort pools are spectacular.
5. What can I expect to pay for an all-inclusive vacation?
All-inclusive resorts charge by the night, per person. Some vacation packagers such as Bookit.com offer deals on airfare along with the all-inclusive hotel stay. For 5 nights in a 5-star luxury resort in Puerto Vallarta, you might pay $1600 per person including your flight from Miami. On the other hand, a moderately priced resort in Cancun may cost just $750 pp for a 5-day stay with airfare.
6. What are the best vacation areas in Mexico for a romantic getaway?
If there's someone special in your life and you want to take a romantic vacation, Mexico has many options. In a recent article by oyster.com, of the 20 most romantic hotels in Mexico, six were in Los Cabos. Others were in Cancun and the Riviera Maya. For romance, the older, quieter towns such as San Juan Los Cabos or Puerto Vallarta might provide a better atmosphere than hard-partying Cancun. Our recommendation: pick a luxury all-inclusive resort that does not allow children, and has a long walkable beach. Here's one example on the island of Cozumel
7. Where in Mexico do the cruise ships go?
Cruise ships land in many ports on both coasts of Mexico, and one Princess Cruise lands in Ensenada on its way to Hawaii. Cancun's port is too shallow for cruise ships, but ships land in Cozumel and ferry passengers to Cancun. You can find cruise ships in deeper ports on the north and east coasts of the Yucatan Peninsula, including Progreso, Cozumel and Costa Maya. Playa del Carmen is too shallow, but passengers are sometimes ferried to the shore for a beach day and picked up again in Cozumel.
On the west coast, you'll find cruise ships in Ensenada, Cabo, Mazatlan, Puerto Vallarta, and Acapulco. If you are on a Mexico cruise and want to tour the port city, it's best to go with a cruise-sponsored shore excursion. Going off on your own, even in a taxi, can be dangerous in high-crime areas.
8. Which cruise lines offer cruises from U.S. ports to Mexico?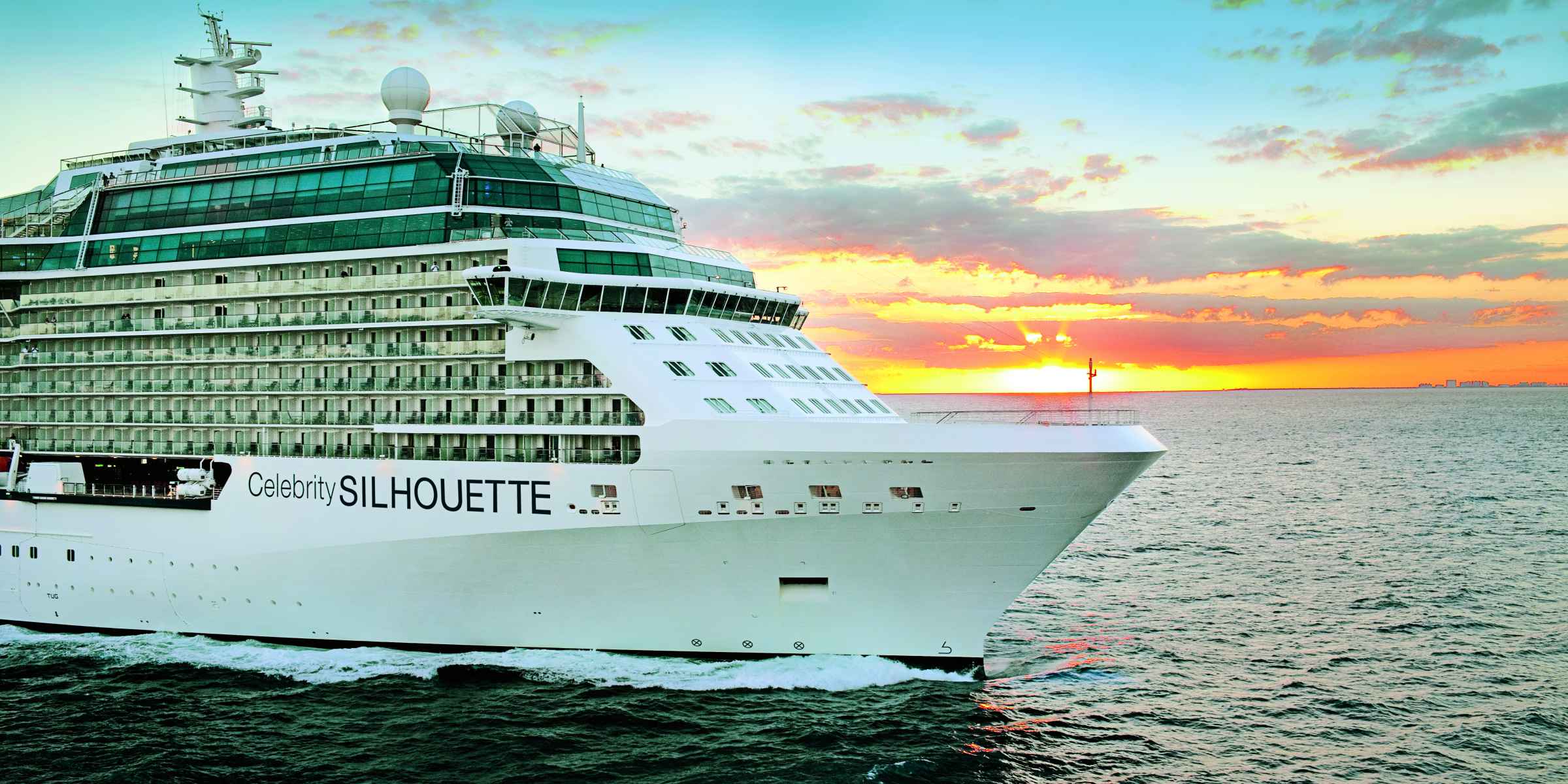 You may be surprised to find out that most cruise lines departing from the U.S. offer cruises to Mexico, including Royal Caribbean, Norwegian, Princess, Celebrity and Carnival. The most common port of call is Cozumel, which is an island southeast of Cancun, known for world-class snorkeling.
Departure ports for Mexico cruises include Galveston, New Orleans, Mobile, Tampa, Miami, Fort Lauderdale, Long Beach and San Diego. You can find cruises to Mexico here.
9. What are the must-see attractions of the country?
Mexico is more than just gorgeous beaches and oceanfront resorts. It has a fascinating prehistoric past and monuments that celebrate the Mayan culture. Ruins at Chichen Itza, Coba and Tulum bring to life a long-abandoned civilization of sun-worshippers. You can climb some of the ancient ruins, but others have been closed after tourists fell to their deaths. Read more about attractions in the Riviera Maya.
The one attraction that Mexico is most proud of is the new park and nature preserve called XCaret. You can spend a few days there, so plan accordingly. Here is your invitation, from the park itself: "I open my doors along the Caribbean Sea and invite you to discover magical experiences where underground rivers await you, along with the fauna of the Mayan jungle and unforgettable shows. Fall in love with my culture and my people."
10. What is the climate like in Cancun?
Cancun is in a tropical location, so it is warm and humid from May to October with frequent rain showers. Daytime temperatures reach the nineties and drop to the high seventies overnight. The dry season begins around November and lasts through April. Temperatures are generally in the eighties and humidity is less. When planning your vacation, remember there is also a hurricane season affecting both coasts from June through October.
By Kay D. Harrison
Signup for Vacation Deals
Exclusive access to private sales, customized specials & more