4 Unique Ideas for a Weekend in Manhattan
The Big Apple is truly one-of-a-kind, offering tourists and locals alike more activities than even imaginable and foods from every corner of the globe. There are several things to do during your stay in New York City, such as attend a Broadway musical, shop on 5th Avenue, visit world-famous Times Square, the High Line, Central Park, and just looking up at the towering skyscrapers.
But, did you know there are several offbeat and unusual activities in NYC even some locals haven't heard of? Check out these unique outing ideas to help get you out of your comfort zone and make an even more memorable vacation to New York City.
1. Quirky Tours
You dream it, they've got it. Got a kid (or an adult) with a sweet tooth? Sign yourselves up with Sugartooth Tours and explore the sweeter side of the city. This company offers an assortment of dessert-themed guided tours that will have you tasting sweet treats all over the city. Choose the Broadway History & Dessert Tour to sample cheesecakes, egg creams & other treats while learning about the theater district's history. Opt for the romantic Valentine's Dessert Tour to enjoy half-pound cookies in Chelsea Market and create your own cupcake in the West Village. Tours range from 1 to 3 hours, usually include about 6 stops and average around $55 a ticket.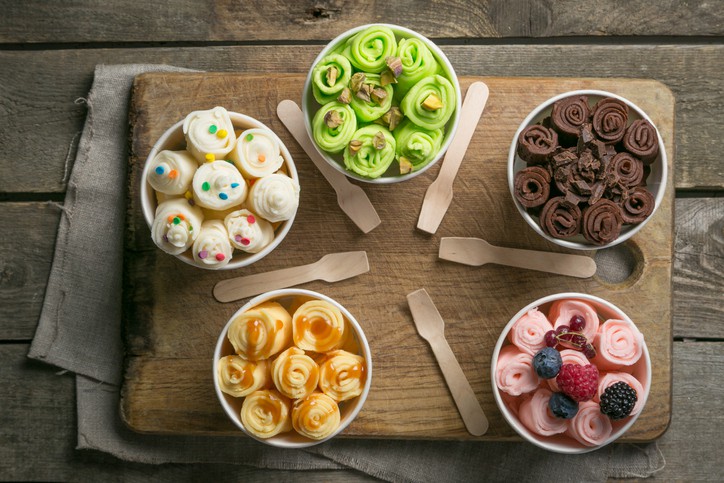 In the mood for more substantial food? Get yourself down to China Town for the best hand-made dumplings made with the freshest dough and fillings sourced by locals who have eaten these delicious morsels for years. Why not walk all that food off with a walking ghost or gangster tour. Several can be found throughout the city, ranging from $28 up to $255, and most are about 2 hours. Walk haunted streets, taverns, and even asylums while your guide retells the sordid history of each location and how it became so possessed.
2. Fitness in Central Park
Sure, anyone can take a leisurely walk through Central Park, but why not kick it up a notch and experience some physically demanding activities at locations throughout the park (it spans over 300 football fields, so the scenery will never get boring). If you've trained and find yourself in NYC at the end of February, why not sign up for the Central Park Half Marathon. Literally a 13.1-mile foot tour of the park & surrounding area, the race route takes you through different neighborhoods before spanning the length of the park to the finish line on the Upper West Side.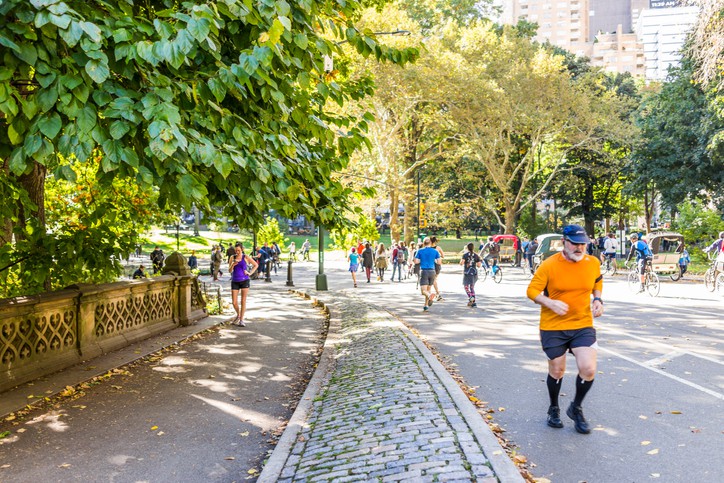 Central Park has many other fitness options year-round. Besides running or walking, you can take an early morning yoga class where the only sounds you'll hear are "ohms" and "ahs". Rent a bike and ride to the lesser-visited northern part of the park for a great view of Green Hill and Lasker Rink. If you're really active you can take a bootcamp class for a small fee.
3. African Burial Ground
African Burial Ground National Monument, located in the Civic Center section of Lower Manhattan, is a recognized monument and memorial for the burial site that once held 15,000-20,000 African Americans. You can explore the visitors center and its permanent exhibition detailing the history and significance of the site. The memorial consists of a granite monument made with stone from both South Africa and North America. It is in the shape of a circle to represent the "Circle of Diaspora," or the Middle Passage slaves were transported through to reach North America.
4. Mixology Classes
There are thousands of bars in Manhattan, and maybe you discovered a signature cocktail at one that you wish you could replicate at home. Why not shake things up (literally), with a mixology class where you can learn how to make popular cocktails, classic drinks, and New York creations like the martini and Manhattan.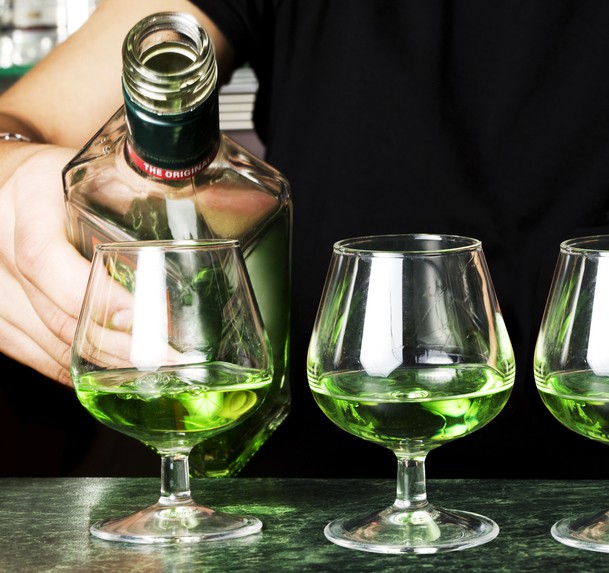 Head over to Apotheke Academy in Lower Manhattan, to learn proper techniques from their seasoned mixologists. Classes vary from specific liquors, such as whiskeys or Mexican spirits, or will teach you how to create concoctions using fresh fruits or herbs, like mint & basil. One class specializes in cocktails from the Prohibition Era. Each 2-hour class teaches 4 distinct cocktails and you can purchase a full-service mixology kit of your own upon completion.
Signup for Vacation Deals
Exclusive access to private sales, customized specials & more