4 Unique Ideas for a Weekend in Manhattan
The Big Apple is one-of-a-kind, offering tourists and locals alike more activities than even imaginable and foods from every corner of the globe. It goes to show then, that there are plenty of activities you can get into unique to New York that you won't find in say, Omaha (no offense Nebraska).
Landmarks like Times Square, the High Line, Central Park, and towering skyscrapers offer spectacular views and fun experiences for any age. But, did you know there are some wacky and unusual activities in NYC even some locals haven't heard of? Check out these unique ideas and get out of your comfort zone for an even more remarkable vacation to New York.
1. Fun Food Tours
You dream it, they've got it. Got a kid with a sweet tooth (or an adult)? Sign yourselves up for a Sugartooth tour and explore the sweeter side of the city. These tours happen all over the city and range from romantic Valentine's Day strolls to family fun in the East Village where you'll be licking up delicious ice creams and sweets.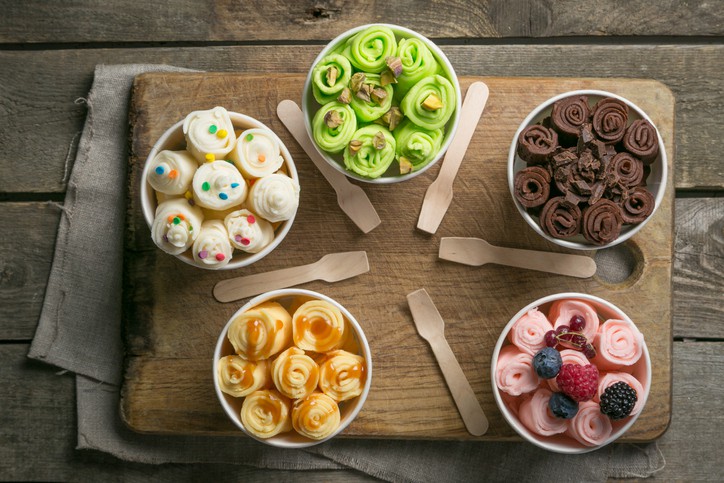 In the mood for more substantial food? Get yourself down to China Town and discover the best hand-made dumplings around brought to you by locals who have feasted on these delicious morsels for years and know exactly where to go and when to get the freshest dough and fillings around. If you're already up to your eyeballs in food, you can also experience a ghost tour, where you'll walk through haunted streets, taverns, and even asylums while learning the sordid history of the city and how it became so possessed.
2. Fitness Classes in Central Park
Sure, anyone can take a leisurely walk through Central Park, but why not kick it up a notch and experience some physically demanding activities at locations throughout the park (it spans over 300 football fields, so the scenery will never get boring). If you're really in shape, sign up for the Central Park Half Marathon that takes you around different neighborhoods in the city before the length of the park for a finish on the Upper West Side.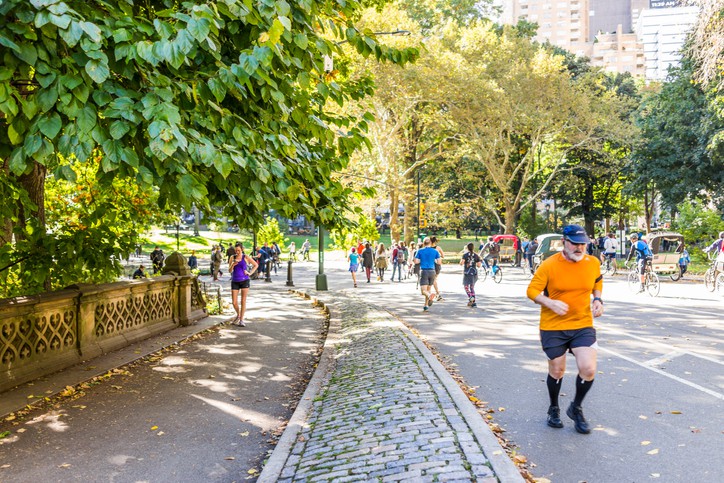 If running over 13 miles seems a little strenuous, don't worry, you've got plenty of other options. Take an early morning yoga class where the only sounds you'll hear are "ohms" and "ahs," rent a bike for a ride around the much-less visited northern part of the park where you can see Green Hill and Lasker Rink. If you really want to prepare for that half marathon, take a bootcamp class and see more of the park than you ever thought possible.
3. African Burial Ground
The first time I heard about this, I was so shocked I needed to refer to a map to make sure it was real. A burial ground that once held 15,000-20,000 African Americans in the middle of Manhattan? Not only is it real, but an important landmark to visit for a darker history lesson of New York.
Today, you can explore the visitors center with a permanent exhibition about the history and significance of the site. The memorial is outside and consists of a granite monument made with stone from both South Africa and North America. It is in the shape of a circle to represent the "Circle of Diaspora," or the Middle Passage slaves were transported through to reach North America.
4. Mixology Classes
There are thousands of bars in Manhattan alone, but even at the best you'll find some similarities in offerings of gin, whisky, rum, and more. Why not shake things up (literally), with a mixology class where you can learn for yourself how to make popular drinks including classics and New York creations like the martini and Manhattan.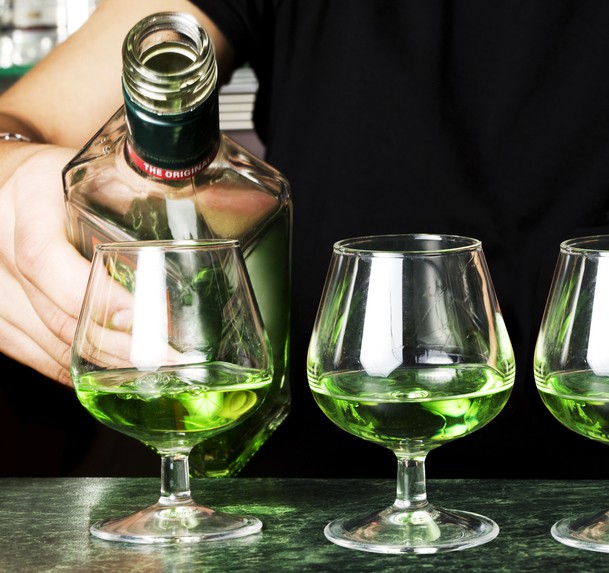 Head over to Apotheke in Lower Manhattan and feel like a pro after a class with world-class mixologists. Their poison is absinthe, once banned in the United States for its hallucinogenic properties. Don't worry though, today it's more like your average liquor with a twist and definitely won't have you seeing double.
If one class won't make you feel like a pro, head to Sanctuary T, an eclectic bar with organic and unique teas in every spiked cocktail. Learn how to make them yourself while enjoying unlimited coffees, teas, appetizers and other bites so you don't fall down at the end of the 2-hour class.
By: Devyn Woolsey
Signup for Vacation Deals
Exclusive access to private sales, customized specials & more