Lesser Known NYC Neighborhoods for Your Next Trip
Midtown, Upper East Side, and Greenwich Village are all very popular NYC areas, but there are so many neighborhoods in New York City out of the tourist's eye that are worth visiting. If you want a little peace and quiet away from the crowds, check out some of these neighborhoods that offer one-of-a-kind experiences, restaurants, and boutiques.
Korea Town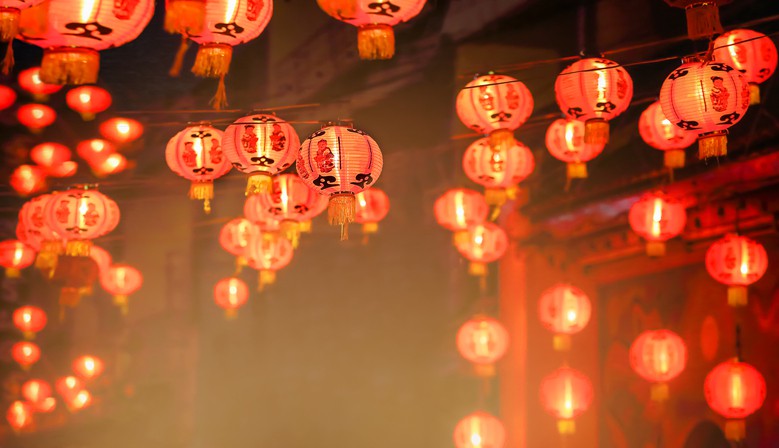 Bustling streets and the aroma of Korean foods sold from food cart vendors and the many BBQ restaurants meet your nose upon entering Korea Town, or K-Town. Head over to H Mart, a Korean grocery store to pick up authentic miso paste and kimchi, along with nearly every type of ramen you could imagine. To sample a little bit of everything, visit Food Gallery 32, a multi-cultural, multi-vendor indoor food court spanning three floors. Find familiar Korean noodle dishes, dumplings, and Japanese sushi or discover a new favorite. Aside from the many dining options, karaoke bars and lounge are very popular and can be found scattered throughout the area. Get a private room for your party and sing your heart out!
Just a few blocks in either direction are famous landmarks like Madison Square Park and the Empire State Building. If you're interested in seeing spectacular views, head to 230 5th Rooftop Bar to take in the panoramic scenery from above the city. For a self-indulgent treat, head to the K Town Sauna, just a 2-minute walk from the Empire State Building. This 24-hour spa offers dry and steam saunas, a salt room, a nude area and features a dining area and juice bar. It doesn't get any weirder, or better, than this.
China Town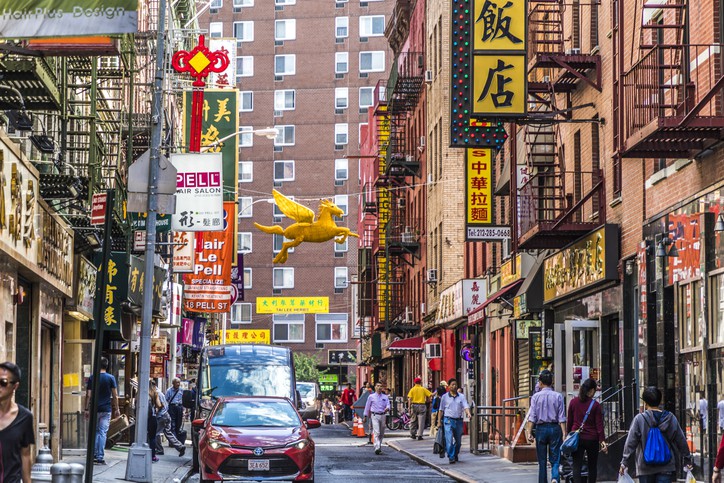 While a popular neighborhood for foodies to visit, some tourists are often thwarted by signs they don't understand or foods they've never heard of. Don't let those scare you, you can get around (epically with the help of your mobile phone) and try a few authentic dishes. Enjoy dumplings and bubble tea as you walk winding streets and pop into funky stores and boutiques offering everything from home goods to the traditional Chinese jackets with straight collars called tangzhuang.
Pay a visit to a lesser-known museum, the Museum of Chinese in America, which was founded in 1980. Through exhibits, photography, and interactive experiences, learn about the history of Chinese people in America and how they overcame hardships, such as the Chinese Exclusion Act, and went on to grow their own thriving populations.
If fashion is calling your name, or should I say discount fashion, check out Canal Street, where the tried and tested faux handbag sellers have been copying name brands for decades. You can snag a deal on fashion accessories from shoes to wristwatches.
Tribeca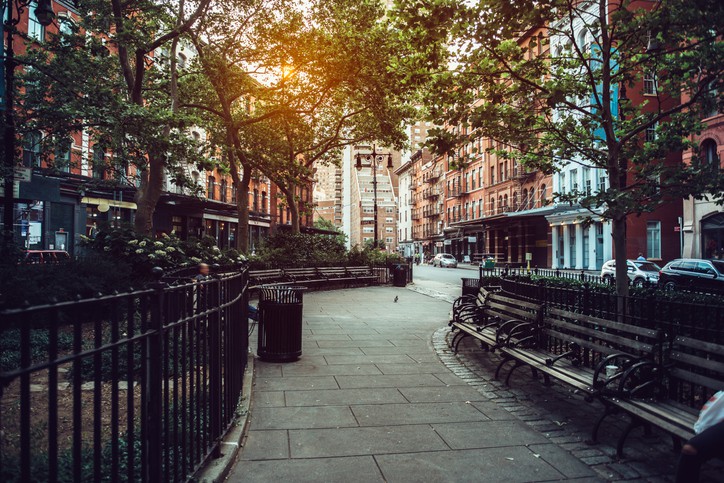 While Manhattan may be one big concrete jungle, in contrast, the quiet hip neighborhood of Tribeca is surrounded by nature, bordered by different parks on 3 sides. On the west side is Rockefeller Park, perfect for a stroll in the sunny weather and for beautiful views of the Hudson River. To the south, the 9/11 memorial is both an awe-inspiring green space and a beautiful memorial for lives lost. Finally, located in the east of Tribeca is City Hall Park, where you'll find, unsurprisingly, City Hall. Art galleries, local bookshops, cafés, boutiques, and restaurants line either side of cobblestone streets and make for a great way to spend an afternoon.
Bushwick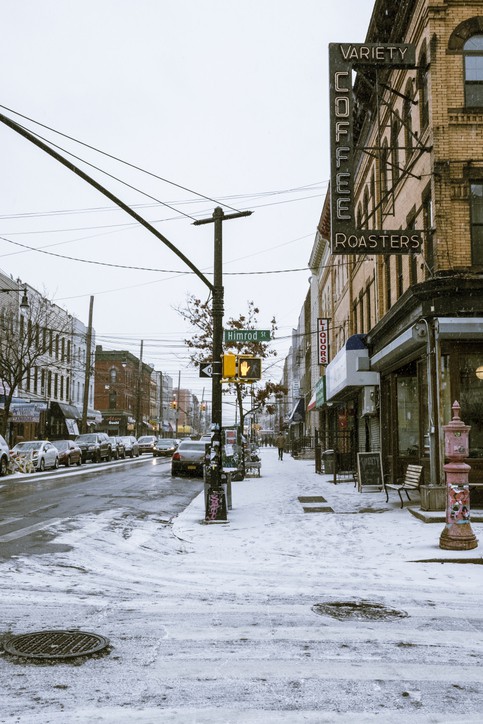 This eclectic neighborhood in Brooklyn is a trendy up-and-coming area brimming with art, music, food, and fashion. Graffiti strewn storefronts are common in this industrial, artsy area as street artists are legally allowed to use them as their canvas. This part of town is also known for its diversity, leading to unique dining establishments serving cuisine from countries such as Ethiopia and Peru. Further pushing the artistic presence is The Bushwick Starr. This theater space gives voice to emerging artists as well as established pros seeking an innovative platform. Focusing mainly on cultural and community programs, this non-for-profit theater presents festivals and plays year-round.
Signup for Vacation Deals
Exclusive access to private sales, customized specials & more