Don't Forget These When Traveling To Europe
Deciding what to bring when traveling abroad can be overwhelming, especially if you're not part of a guided tour. Depending on how long you plan to travel and what destination you will be visiting, you may feel like the packing list is never ending. While we can't tell you exactly how many outfits to bring or how many toiletries to pack, we can recommend seven things you should not travel abroad without.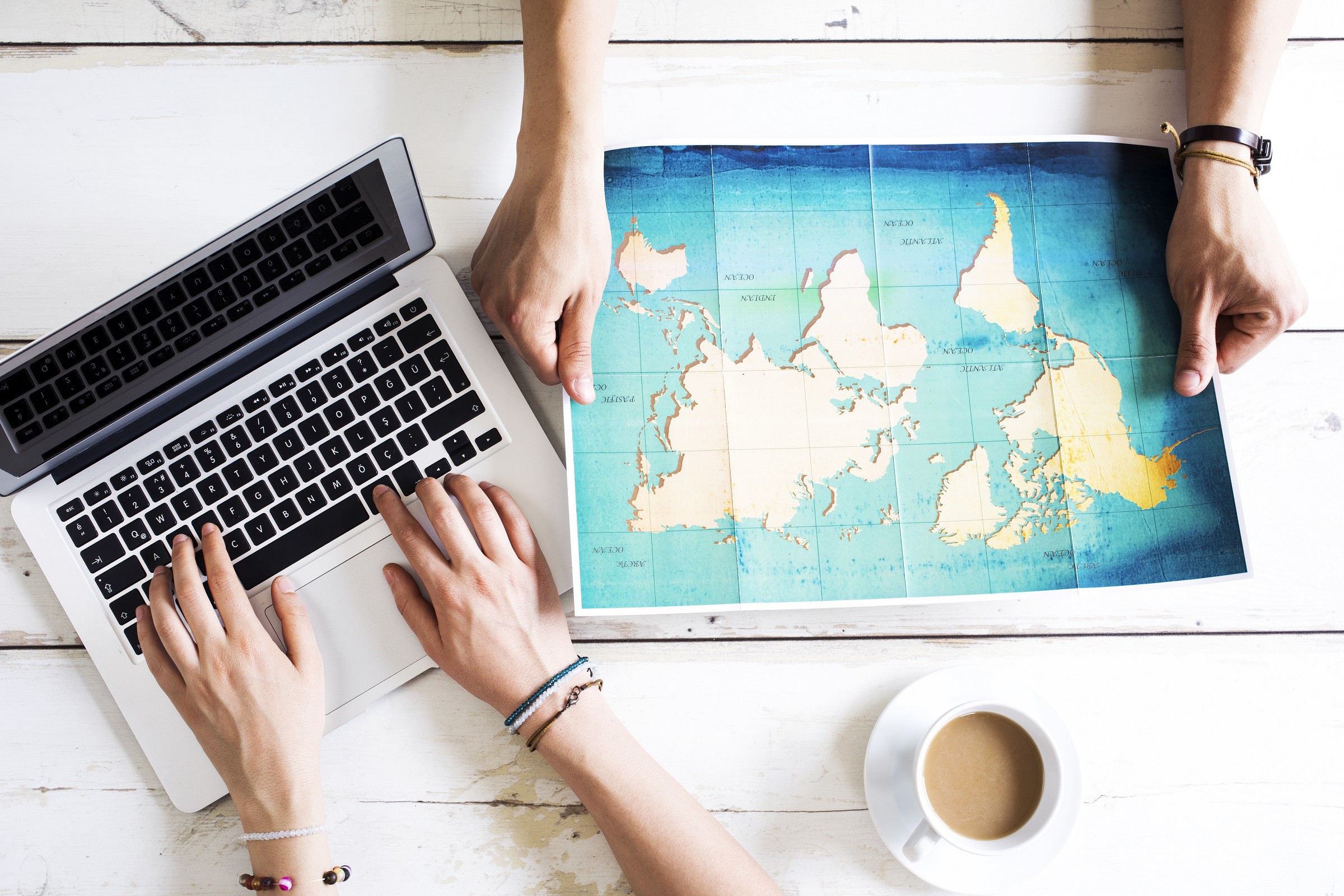 1. City/Metro Map
Whether it's through an app on your smartphone or a good old-fashion paper one, having a map is a must on your next trip abroad. Looking at a map allows you to get a bird's eye view of the destination and helps immensely in planning out which attractions you will be visiting each day. I highly recommend opening it up prior to traveling to familiarize yourself with the lay of the land. With such limited time, planning your days efficiently is key, and the best way to do this is by concentrating on grouping the must-see sites within easily accessible geographic areas. When I studied abroad in Madrid, I also downloaded the city's metro schedule app to my smartphone. In order to save money, we took the metro everywhere we couldn't easily reach by walking. The metro map helped us not only integrate the train times into our plans for the day, but also allowed us to plug in a start and stop location to show us which trains to take and where to transfer. Navigating the largest city in Spain with these two tools was a breeze!
2. Pocket Dictionary
This is crucial when traveling to countries where English is not the first language. Again, a paperback version or mobile version (which saves space in your suitcase) will certainly come in handy. Knowing key phrases, especially ones like "where's the nearest bathroom," "how do I get to _____" or words like "right" and "left" can certainly help you find your way much faster. Also simply being able to ask a question like "Do you speak ______ (language)?" may be extremely valuable in ending up where you need to be. Phrases like "thank you" and "good morning/good day" may also go a long way.
3. Travel Guide (ex: Fodors, NYT 36 Hours Guides, Eyewitness Travel, Lonely Planet, etc.)
When visiting a new city, you'll want to hit all of the must-see sights. Once you arrive, don't take time out of your trip to read up on what to see; take some travel guides with you on the plane to educate yourself and help pass the time on your lengthy international flight. Many websites like Frommers, New York Times Travel and Fodor's have these available online for free. Knowing what you want to see before you even get there will save you time and help guarantee you'll see everything your heart desires (and maybe even more)!
4. Mini Laminated Copy of Passport
This was also a trick I learned while studying abroad. Shrinking down a copy of your passport and laminating it allows you to easily carry identification at all times without worrying about someone stealing your passport. Keep your passport in a secure place (like locking it in the hotel safe) and keep the copy on you at all times. Shrinking it down also allows you to store it in your wallet with the rest of your cards. Bring your passport to your nearest copy center and have them reduce it down and print it two-sided, with your picture and information on the front and signature on the back. Having at least two laminated copies will ensure you always have a sturdy backup!
5. ATM Card Affiliated with International Bank
This is very important to help you avoid those expensive fees when you need to withdraw money from foreign ATMs. While abroad, generally the best exchange rate will be through the ATM, as long as you can steer clear of the additional usage fee. Do not bring your home currency to a tourist-y exchange center as they will certainly overcharge you. Check to see if your bank has international locations or is affiliated with international partners. Citibank, for example, has multiple locations abroad, while Bank of America is affiliated with foreign banks like Barclays, Santander and Deutsche Bank. Withdrawing money out of your direct bank or these international partners allows you to avoid the non-bank ATM usage fee (though some may still assess a small international fee). Call your bank before leaving to let them know you will be abroad and find out more information about their international banking policies.
6. Digital Camera with Extra Memory Card
Capturing the special moments of your trip abroad allows you to continue to relive the experience for years to come. When packing, don't forget your digital camera with memory card (make sure it works and is empty before you leave). I highly recommend bringing an additional memory card, just in case anything happens to the first one or if you run out of room. The worst thing would be taking pictures the first half of your trip and having no room to photograph the second half!
7. Over-the-Counter Medications
Depending on where you're traveling, it may be difficult to get a hold of simple medications such as Tylenol, Dayquil, etc. In addition to any prescription medications you must take (which should always be packed in your carry-on) pack a small dosage of these over-the-counter medications to keep you going if you feel slightly under the weather.
Getting ready to travel abroad? These seven things are absolutely essential to bring on your next trip overseas. Don't get caught in a foreign country without them as they will help you make the most of your experience and help keep the trip running smoothly!
Signup for Hotel Deals
Exclusive access to private sales, customized specials & more