Hotels in Texas' Mountain Peaks
When choosing Texas resorts during your next vacation, consider finding someplace set in the majestic beauty of Texas' mountain peaks.
Lajitas Golf Resort
Nestled among the peaks of the Chisos Mountains is Lajitas Golf Resort. With over 27,000 acres, this resort is among the largest hotels in Texas and offers guests unparalleled serenity and tranquility. Whether you're looking for a quiet retreat to get away from the hustle and bustle of city life or an adventurous journey through the pristine wilderness, Lajitas can help.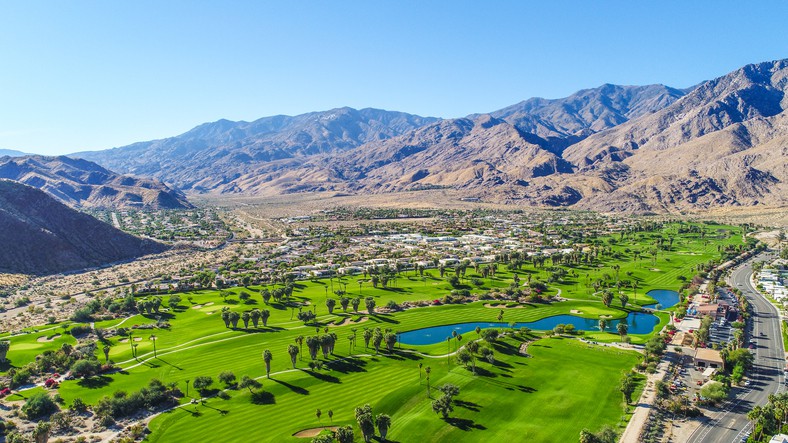 One of the highlights of the resort is the 18-hole golf course designed by Lanny Wadkins. It was voted the most beautiful golf course in Texas thanks to its mountain views and rolling greens. You can also check out the resort's equestrian center and shooting activities if golf isn't at the top of your interests.
Terlingua Ranch Lodge
If fancy amenities and luxurious décor isn't really your style, come and check out Terlingua Ranch Lodge. It's located in the beautiful land between the Big Bend National Park and Big Bend State Ranch Park. With so much protected land on every side and the Christmas Mountains in the distance, not only will you never run out of things to do, but you'll feel as though you've been transported to a rustic new universe.
Terlingua has a number of different accommodations styles, from RV sites to cabin guest rooms to campgrounds. While the campus isn't elegant, the rustic charm is just what you need for a weekend away from the modern world. Enjoy the resort's pool on hot days and get a bite to eat after a day of hiking at the on-site restaurant.
Cibolo Creek Ranch
Cibolo Creek Ranch is tucked away in the shadow of the Chinati Mountains, which provide a stunning backdrop for this otherwise scenic complex. With 30,000 acres of land, this resort has a plethora of outdoor activities to keep you busy during your stay. You can try your hand at biking, hiking, skeet shooting, or even go on a tour of the nearby mountains.
Originally, Cibolo was a series of three forts built in 1857 to defend merchants on the trade route. Each of these forts was restored over a hundred years later to provide the idyllic retreat guests flock to in the modern age.
When most people think of Texas, they often forget the mountainous terrain. Explore a less touristy part of the state by looking at mountain resorts in Texas.
Signup for Hotel Deals
Exclusive access to private sales, customized specials & more