5 French Polynesian Islands for Your Bucket List
Covering 11 million square miles, from the top of Australia to Hawaii, the vast South Pacific islands are a sight to behold, surrounded by the clearest blue water in the world. While Tahiti and Fiji are probably the most well known, the South Pacific area is comprised of thousands of islands which are divided into three distinct regions: Polynesia, Melanesia, and Micronesia.
The islands of Tahiti and Bora Bora are part of the French Polynesia group within the Polynesia region. Popular among travelers for their exotic fish, overwater bungalows, and swaying palm trees, at some times they may be a little too popular. With 118 islands making up French Polynesian, there are plenty of other picture-perfect destinations fit for a honeymoon or laid-back vacation - with fewer crowds. Here are our 5 favorites islands worth a visit:
Ahe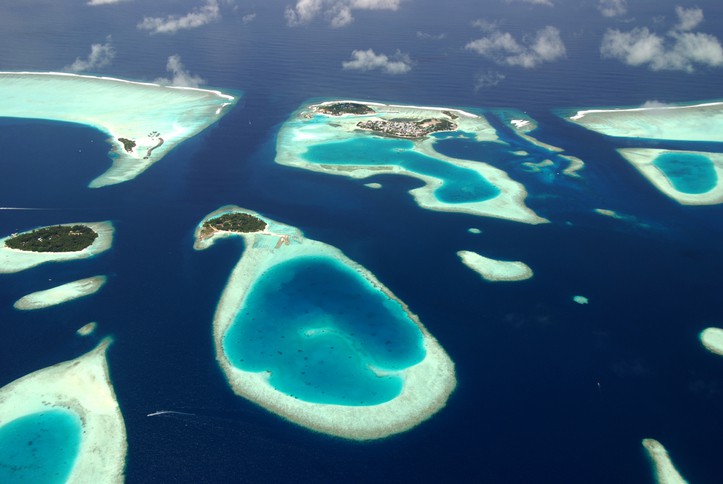 Only around 1,000 people call this small island home, so crowds should not be an issue here. The island is technically a coral atoll, which is a ring of corals encircling a lagoon. The calm waters are perfect for spotting sea turtles, sharks, and rays. There are no chain-hotels so you'll most likely stay at a family-owned guesthouse or bungalow overlooking the ocean, adding a quint feel to your stay. There is a small airport on the island, enabling you to arrive by air or by boat.
Huahine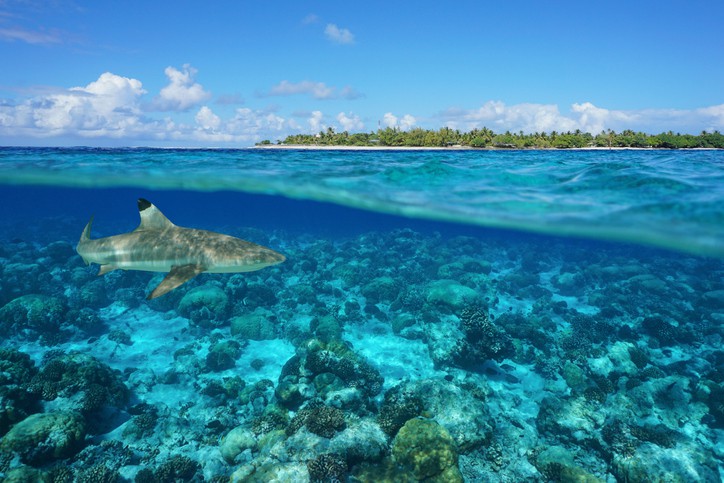 Famed British explorer James Cook stopped on this island twice during his voyages in the late 1700s to meet with the local chief. Today a population of about 6,000 calls Huahine home. Along the 10 miles of the island coast, you'll find uninhabited islets and a bridge connecting the two areas of the island: Big Huahine and Little Huahine.
While the tourist industry isn't highly developed here, there is one attraction everyone enjoys while visiting. A bridge that crosses over a stream is home to a number of freshwater eels, deemed sacred by the locals. Be sure to purchase a can of mackerel nearby to feed them from the bridge.
Mo'orea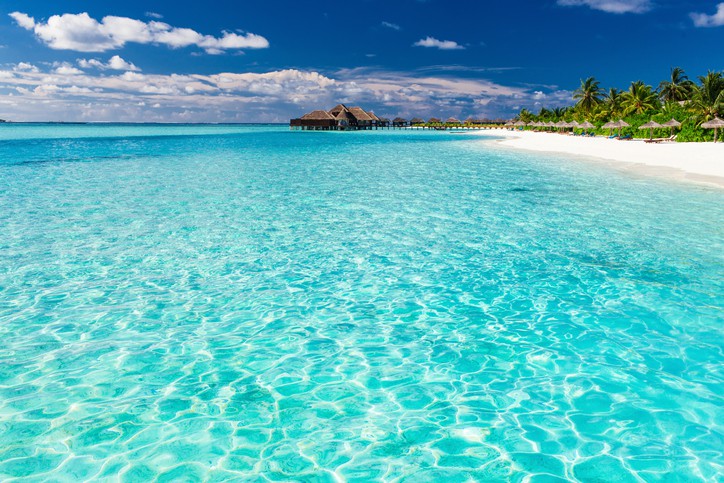 Mo'orea is so small it takes less than an hour to drive around the entire island. While there is only one grocery store, there are a few tourist attractions that draw westerners from Tahiti, such as snorkel excursions, shark feedings, and kayaking. Stop at a day resort to rent a small shaded hut to escape the sun for a while yet still enjoy the fresh air. If you are traveling with a tour group, your guide will be able to tell you where and when to observe wild sharks and other marine life.
Tetiaroa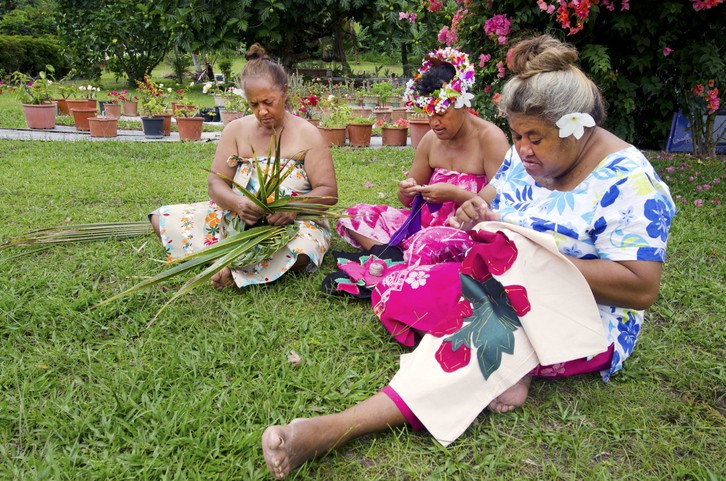 Located 33 miles north of Tahiti, the Tetiaroa islets were once used as a getaway destination for Tahitian royalty. Today it is under a 99-year land lease, originally contracted by the late actor, Marlon Brando, who fell in love with the island in 1960. One of the islets, Onetahia, is now the site of the private luxury Brando Resort, which features an airstrip runway and a reef dock for transportation in and out of the island. Visitors will find a calm ocean and endless spots for swimming in the warm waters.
Nuku Hiva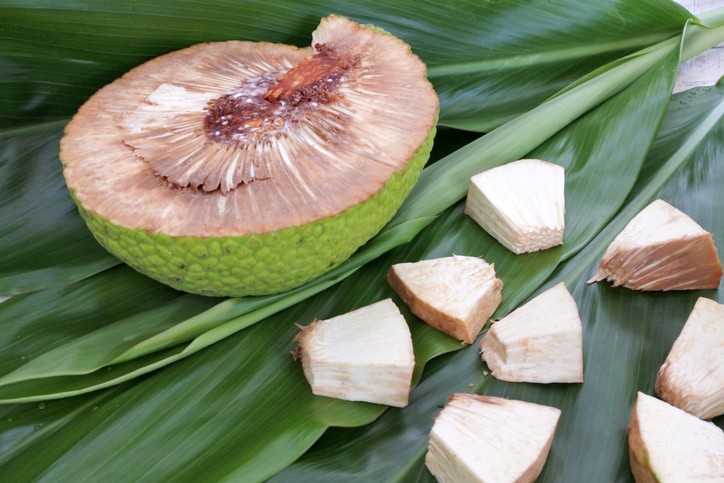 You may have already seen this small island, with a population of 3,000, as a season of Survivor was filmed here. If you are an avid reader of classic literature you may recognize it as well. Author Herman Melville, famous for penning Moby Dick, based his novel Typee on his experiences and adventures in the Taipivai valley located on the island.

This tropical paradise has many guesthouses right on the beach, creating a perfect atmosphere for complete serenity and relaxation away from crowded cities. Try the fresh local produce including breadfruit, taro, and coconut for a refreshing treat. Getting here is not hard, there is a small airport on the island, allowing for easy access.
Signup for Vacation Deals
Exclusive access to private sales, customized specials & more