5 French Polynesian Islands for Your Bucket List Adventure
Covering 11 million square miles from the top of Australia to Hawaii, South Pacific islands are vast and surrounded by the clearest blue ocean water in the world. There's more to the South Pacific than just Tahiti and Fiji though; thousands of islands spread out across the expansive ocean creating a vast coral reef system that divers dream of.
Within the South Pacific there are different groups of islands including Polynesia, Melanesia, and Micronesia. Tahiti is part of French Polynesia under Polynesia, so when you imagine exotic fish, overwater bungalows, and swaying palm trees, that's exactly what you'll get from every island in the area, with fewer tourists. Start planning your honeymoon or getaway of a lifetime for an adventurous or laid back vacation; it's all up to you!
Ahe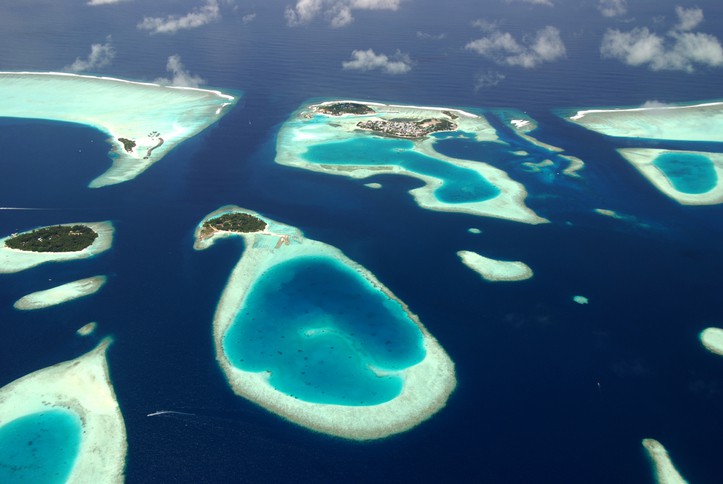 Only around 1,000 people call this small island home, so you'll be in for the cultural experience of a lifetime. The island is technically a coral atoll, a ring of corals encircling a lagoon. The calm waters are perfect for seeing turtles, sharks, and rays. There are no chain hotels in sight, so book a family-owned guesthouse or bungalow overlooking the ocean. Luckily there is a small airport, but the plane may have a few stops before making its way to Ahe.
Huahine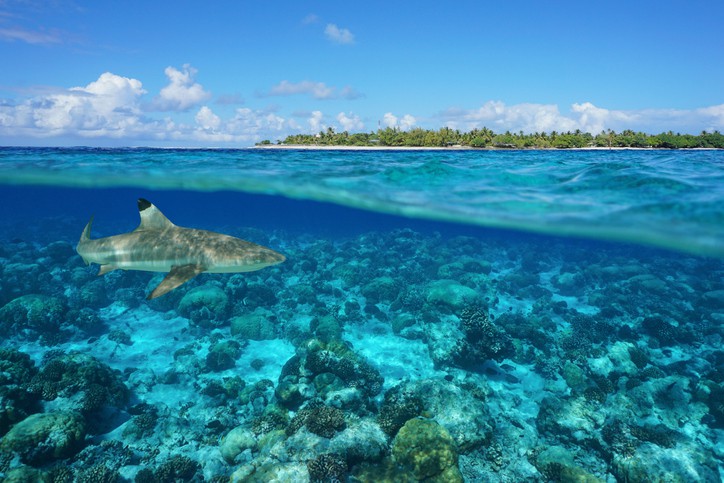 A slightly larger population of 6,000 calls Huahine home. James Cook famously stopped his boat on the island to meet with the chief of the time, Ori. Along the 10 miles of coast, you'll find uninhabited islets and a bridge connecting Big Huahine and Little Huahine.
While the tourist industry isn't developed here, and you may be on your own for water activities, there is one attraction everyone enjoys while visiting. The bridge connecting the two parts of the island is home to freshwater eels, deemed sacred by the locals. If you visit, buy some mackerel and feed them from the bridge.
Mo'orea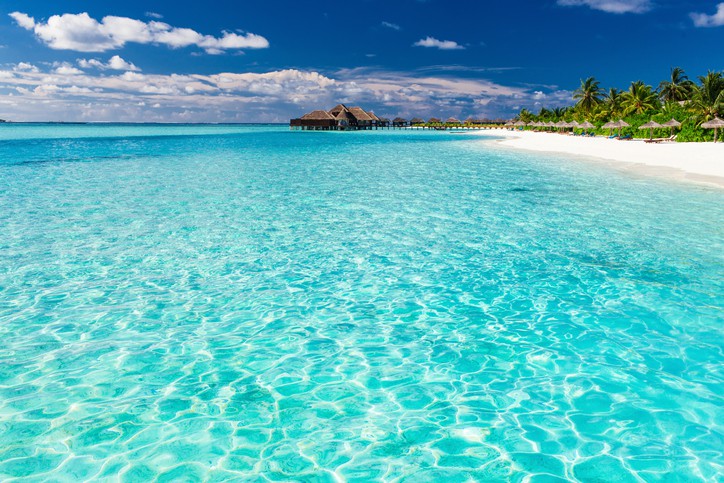 Mo'orea is so small it takes less than an hour to drive around the entire island. Stop at the island's only grocery store for some fresh juice and directions. There are a few different tourist attractions that draw in westerners from Tahiti including snorkel excursions, shark feedings, and kayaking. Stop at a day resort and rent a little hut where you can escape from the blistering sun. Your guide will tell you where and when you can see the sharks and other marine life.
Tetiaroa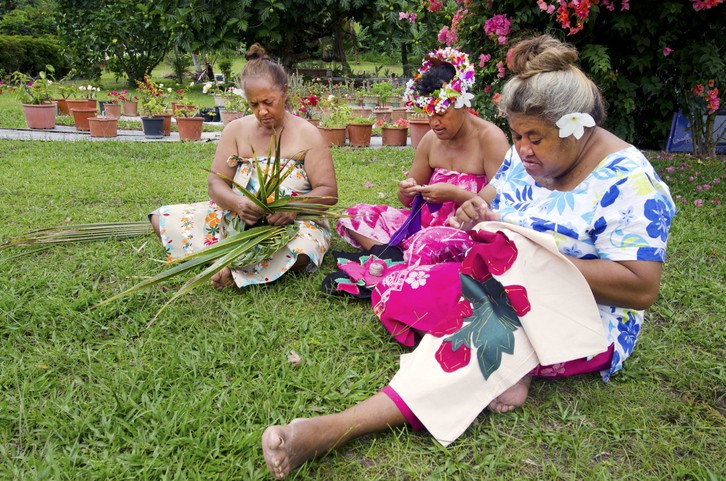 Once used as an island getaway for Tahitian royalty, Tetiaroa is now under a 99-year land lease from the late Marlin Brando, whose estate built a luxury resort on the atoll. Thirty-three miles north of the main island Tahiti, visitors will find a calm ocean and endless spots for swimming in the warm waters. During your visit, head to the island's only spa at the resort and feast on fruit grown by the locals.
Nuku Hiva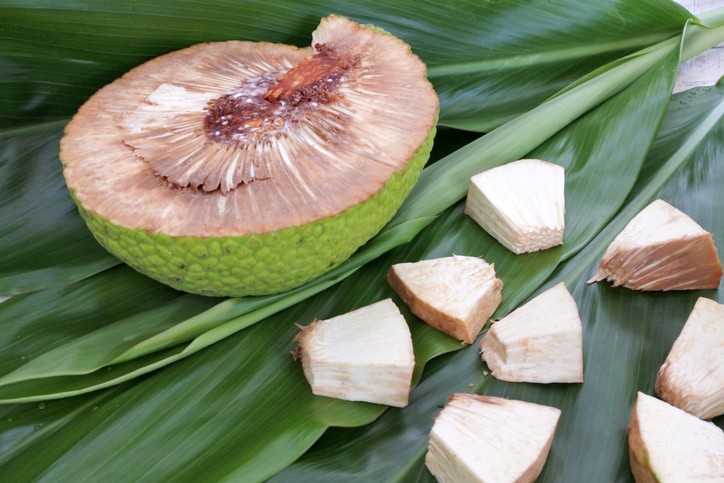 If you like literature, you may have heard about this small island with a population of 3,000 before. The author Herman Melville based the book Typee on his experiences and adventures in the Taipivai valley located on the island. You can fly into a small airport on the island to enjoy complete serenity and relaxation away from crowded cities. Dine on fresh local produce grown in abundance including breadfruit, taro, and coconut.
A season of Survivor was filmed here too, so you can see what the island looks like. Don't worry, you won't have to live the same way but can enjoy spacious guesthouses right on the ocean with ample food and water.
By: Devyn Woolsey
Signup for Vacation Deals
Exclusive access to private sales, customized specials & more