Your Museum Guide to San Diego
San Diego sits on the beautiful coastline of California and offers a bevy of entertainment, dining, and shopping options for everyone in your group. With a mild climate year-round and influences on architecture and cuisine from Mexico, add San Diego to your next California vacation and experience the city for yourself.
Over the past decades, San Diego has reconnected with her history and culture, opening and revitalizing museums ranging from art to science to even space. If you want to learn something new and have some fun there too, check out some of these during your next trip to the Golden State.
USS Midway
San Diego is famous for its navy, so there's no surprise it's home to the most interesting of museums, the USS Midway. This floating aircraft carrier was the longest serving in the 20th century and is now docked downtown as a maritime museum perfect for a visit with the whole family.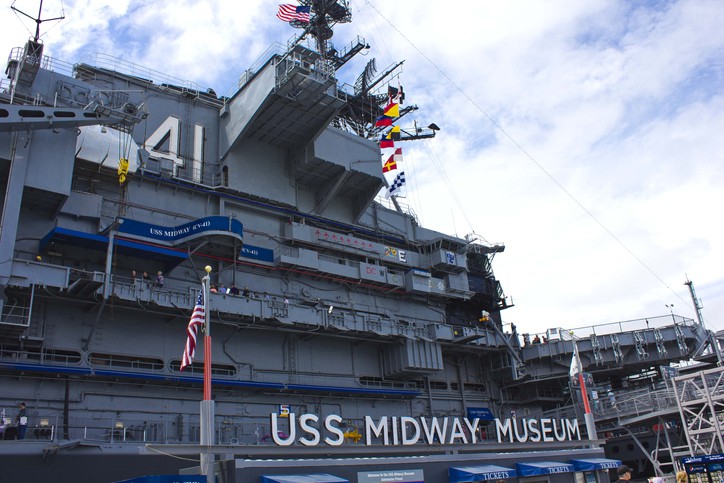 Walk through the vessel with a guided audio tour narrated by former sailors. You'll get to explore where the sailors slept and ate, the engine room, and more. One of the most unique museums in the world, you'll have a shipload of fun onboard. An added bonus is the great location proximate to restaurants, pedestrian paths, and shopping.
Fleet Science Center
This one's for you parents! This center is the perfect trip with the kids; they'll have hours of fun interacting with over 100 fun exhibits. Check out one of the movies in the IMAX theater or learn how the city of San Diego generates its electricity. Kids 5 and under will have access to Kid City where they can touch, see, and hear different exhibits including a ball wall and fire station.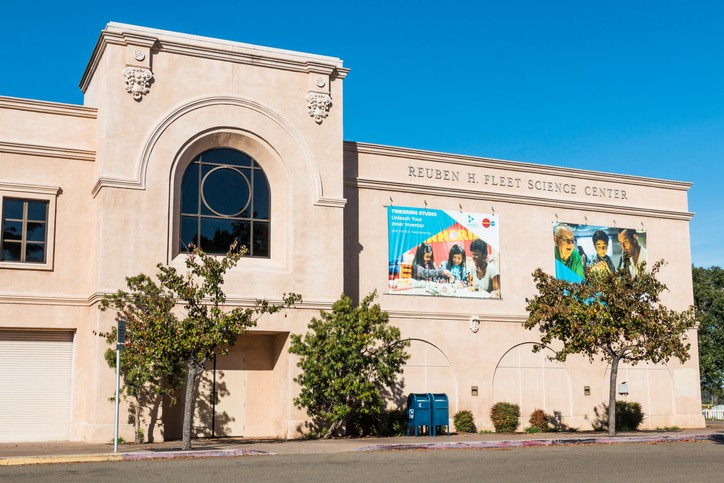 If you don't have kids, there's still something for you too! Fleet Night of Science offers a fun night out for everyone 21 and up with cocktails and special exhibits.
San Diego Museum of Art
This historic museum first opened its doors in 1926 and has been featuring renowned works and artists from around the world, heavily focusing on Spanish art. The space is designed in a plateresque style, originating from Spain to harmonize with the buildings in the surrounding area. The outside design was inspired by a doorway at the University of Salamanca.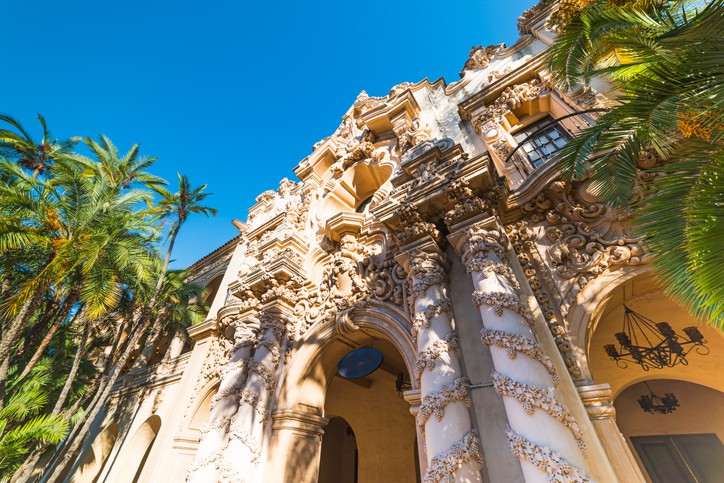 The museum offers works ranging in date from 5000 BC and features artists Murillo, Ribera, and El Greco. Certain collections change yearly, so research before you go and learn a new fact about your favorite artist or a new artist altogether.
San Diego Natural History Museum
This museum has a mission like no other: "To interpret the natural world through research, education and exhibits; to promote understanding of the evolution and diversity of southern California and the peninsula of Baja California; and to inspire in all a respect for nature and the environment."
Within its walls, you'll find interactive exhibits on species, plants, and science. It's the oldest scientific institution in the state and offers great history lessons for all ages. Current exhibits might include large displays or fossils, murals, and models for guests to follow along through the history of California, and different plants that highlight the area's biodiversity.
By: Devyn Woolsey
Signup for Hotel Deals
Exclusive access to private sales, customized specials & more