Must-See Historical Sites in Key West
Key West has a long and colorful history and several different owners throughout the years. Key West was originally owned by the Spanish but was then transferred to Great Britain in 1763. Its name in Spanish is Cayo Hueso, which means bone cay, and potentially named after a large graveyard on the land covered in bones. Between British rule, Spanish rule, and finally American rule, no one lived permanently on the island.
A man named John Whitehead was stranded on the island after a shipwreck in 1819 and convinced his influential friends to buy the land. This eventually created one of the richest cities per capita in the United States. After hundreds of years of construction and a bridge to mainland Florida in 1912, Key West has become a major tourist attraction because of its great weather, beautiful beaches, and of course, eccentric locals. Check out Key West for yourself and learn about one of Florida's gems.
Truman Little White House
You've heard of the White House, but have you heard of the Little White House? Harry S. Truman visited key west during the colder months for a tropical escape and had his very own slice of paradise in Old Town. Other notable visitors include Thomas Edison, Dwight Eisenhower, and Jimmy Carter. You can take guided tours of the house today as well as attend several events each year including seminars and speaking events surrounding its history.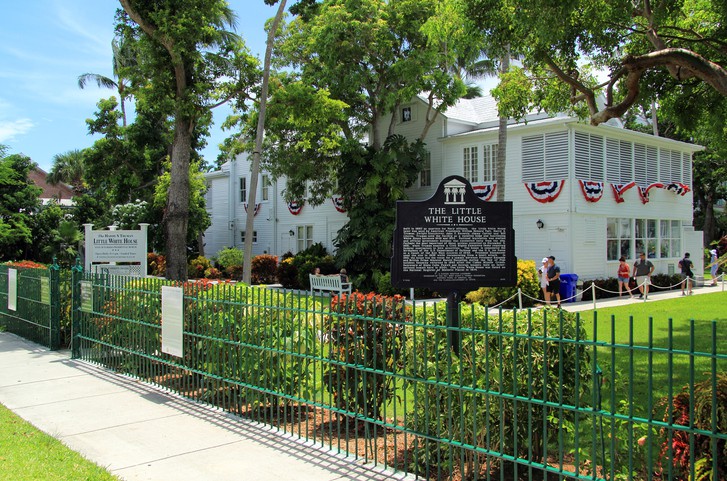 Key West Lighthouse
The first working lighthouse was completed in 1825 and stood until 1846 when a major hurricane destroyed many parts of the island. Visit the lighthouse for a lively tour through fun exhibitions and learn about the 82-year old female lighthouse keeper fired after expressing anti-union sentiments during the Civil War. This museum is perfect for kids too; they can tour the lighthouse keepers' quarters and walk up the 88 steps to the top for some amazing views.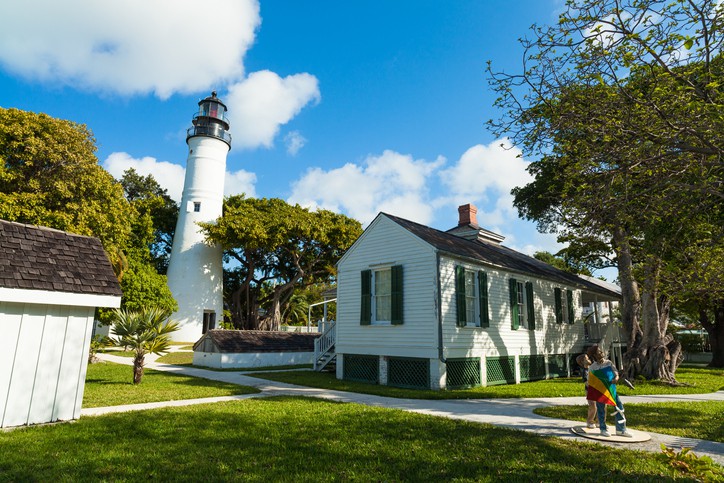 Audubon House & Tropical Gardens
These tropical gardens are an oasis within the oasis of Key West and are full of native plants, birds, butterflies, and flowers. Tour the 1-acre garden and glimpse rare orchids, an herb section and an 1840s style nursery. Inside the house you'll find antique furnishings and works by the acclaimed ornithologist John James Audubon. You may even spot some of the birds he painted flying about in the garden.
Key West Shipwreck Museum
Ahoy yee mateys! Another perfect adventure for the kids, this museum combines fun actors in period clothing with adventurous tales, films, and real artifacts to explain the 400 years of shipwreck history in Key West. You'll be able to see artifacts from the 1985 rediscovery of a wrecked vessel, Isaac Allerton, which sank off the coast of the Florida Keys in 1856 with innumerable treasures onboard.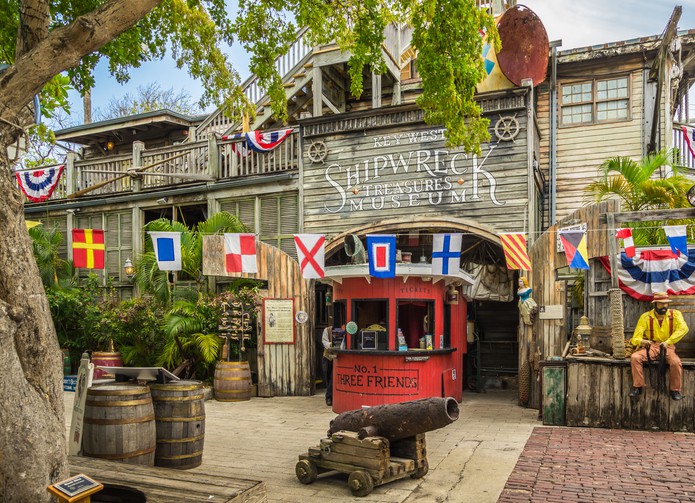 Climb the 65-foot lookout tower and scout the waters to look for pirates or other ships with plenty of booty onboard. You can even touch some treasure from another wreck from 1656. If that's not an arrrrmazing time, we don't know what is!
Signup for Hotel Deals
Exclusive access to private sales, customized specials & more