Avoid These Five Dumb Travel Blunders
In this internet age, millions of travel plans are completed online without the benefit of a travel agent or advisor. In fact, 148 million reservations were made on the internet last year, or about 57% of all travel plans. The common travel mistakes listed below occur because travelers are inexperienced or just uninformed. So, be a smart, informed traveler and avoid these travel mishaps.
1. Flight Connections
Mistake: Not enough time between flight connections – especially at Heathrow in London.
Years ago, on USAir, I scheduled a 45-minute close connection at O'Hare. My flight came in late at the very last gate on one concourse, and the connection boarded at the very last gate on another concourse. I asked the gate attendant to please call the departure gate and let them know I was on my way, running. At O'Hare, I had to run all the way to the center hub, find the right concourse, and run all the way out to the very end. I ran, and arrived just after they closed the door to the jetway. No one had called. Lesson learned: Don't rely on the airline to hold your connecting flight, and don't plan less than an hour at a large airport or 50 minutes at a small one. You might make the connection, but your baggage might not. A two- or three-hour layover goes by quickly, and allows you to get a decent meal. And as for Heathrow, it's a huge place with long lines, so allow a couple of hours between flights (or three if you're connecting on El Al).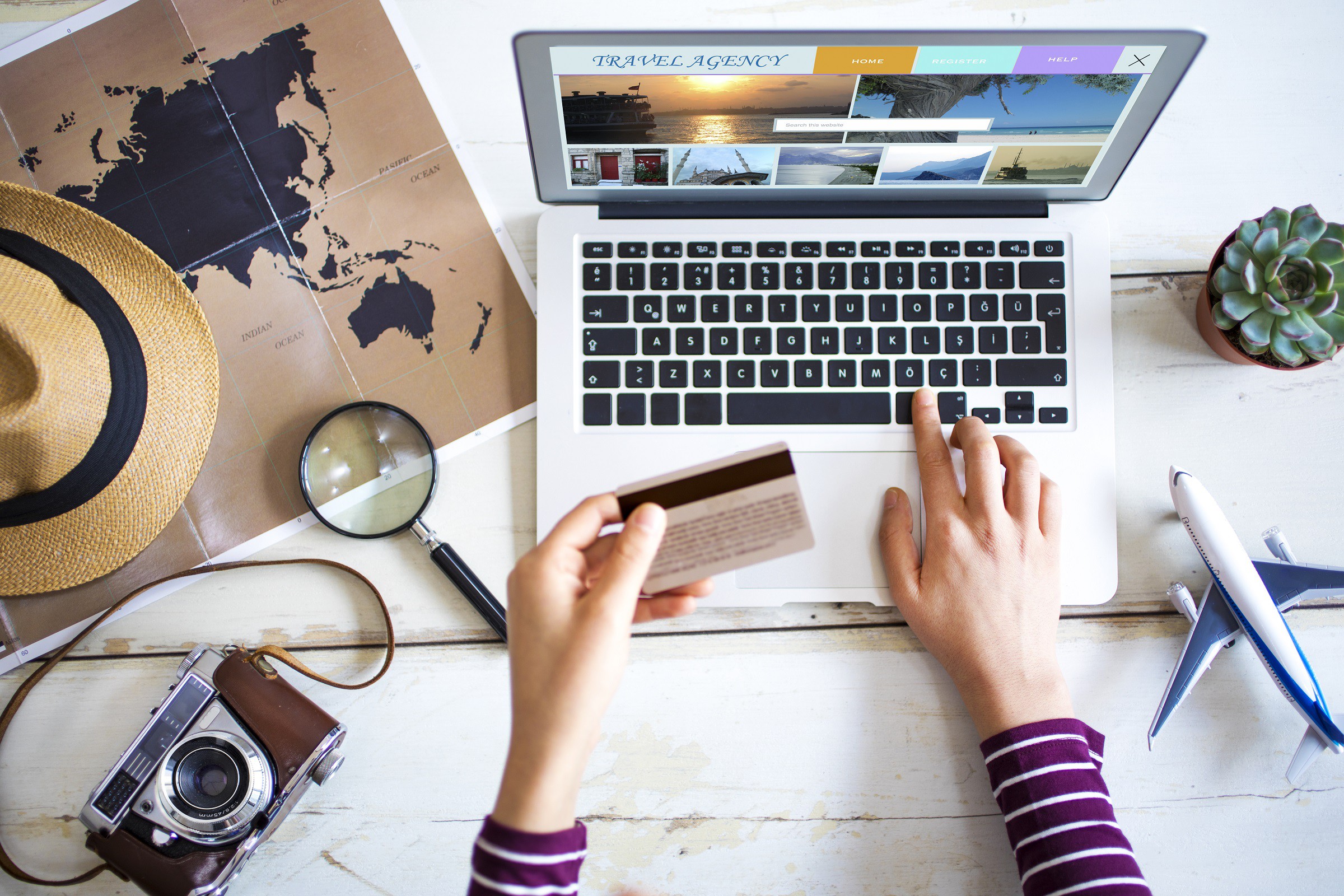 2. Passports and Visas
Mistake: Not allowing time to process a new passport or renewal, or not knowing some countries require your passport remain valid for 3-6 months after you travel.
I heard a very sad story about a newlywed couple heading to their honeymoon in St. Lucia. Their passports were in order, but the bride was turned away at customs and not allowed to enter the island country. Her passport expired in two months (long after they would return home) but St. Lucia requires 6-month's validity on the traveler's passport. China, Russia, Iraq, and the UAE also require that your passport have at least six months before expiration. Check the State Department's Website for entry and exit requirements for the destination you're headed to next. Also check Tourist Visa requirements. Tip: Always have a printed copy of your return flight and accommodation reservation. Customs officials sometimes ask for this information. Keep a photocopy of your passport separate from your passport in case of theft. In fact, smart travelers carry a photocopy of every important document and card in a safe pocket of their suitcase.
3. Travel Insurance
Mistake: Not buying travel insurance for your non-refundable, very expensive vacation plans.
If you are flying home to Minneapolis to see Mom and Dad, you probably don't need to spend money on travel insurance. There are plenty of flights, and if one is canceled, the domestic air partner will try very hard to get you to your destination. But if you are spending $5,000 on a dream cruise in the Mediterranean, and you happen to miss the flight to Rome – and therefore, the boat – you'll want to have the option to reschedule. The cancellation will cost you unless you have travel insurance. I've heard of people spending thousands in the Caribbean after they miss the embarkation, trying to schedule island-hopper flights to the next island to catch up with their cruise ship. It's not worth the stress. Buy the insurance.
4. Roaming Charges
Mistake: Not checking your cell phone plan before you go.
When I accidentally turned on my smartphone in Nassau, the email stored in my account started its downward trek to my phone without my knowledge. It was just an automatic function. But with foreign roaming charges, I soon had a $212 phone charge added on to my monthly bill. Call the cell phone company and tell them you're going to St. Maarten next month, and they may have a $25 plan to cover your charges there.
5. Foreign Transaction Fees
Mistake: Charging everything in a foreign country to a US credit card with transaction fees.
It's not fun to get gouged by your own credit card company, but that's exactly what happens to travelers every day. Many credit card companies charge a 2-3% transaction fee every time you make a purchase abroad. Some travelers have had their credit cards suspended because a bank (with the best of intentions) thought the wildly unexpected charges in Mexico might be fraudulent. Tell your bank you'll be in Cancun for a week.
While you are traveling, the best practice is to use your credit card only for large purchases and use the local cash for smaller expenditures like meals and souvenirs. Go to Europe with euros in your wallet. You can purchase foreign currency at your own bank before you leave and pay a reasonable rate of exchange.
A few more tips for credit card travelers: Prepare your PIN. Some foreign ATMs do not have letters on the keys, so be sure you know your PIN as a number. Also, be aware that if your PIN starts with a zero, it may not work everywhere. If you choose to get cash at a foreign ATM, you will pay a variety of charges, some imposed by your own bank. It's better to carry the local cash, safely, in a variety of different hiding places on your own person or in your carry-on luggage.
By Kay D. Harrison
Signup for Vacation Deals
Exclusive access to private sales, customized specials & more