Sample Epicurean Delights on Your Thailand Vacation
People choose Thailand as their vacation destination for a host of reasons: the beautiful white sand beaches; lush, exotic jungles; the sightseeing excursions to places like the Phi Phi Islands and the Grand Palace; and of course, we must not forget the food. Thailand has graced the world with its delectable culinary inventions and although you can go almost anywhere in the world and find some yummy Thai dishes, there is no better place to experience authentic Thai cuisine than in the mother country. If you are planning a trip to Thailand sometime in the near future, here are a few dishes you are definitely going to want to try.
Tom Yum Goong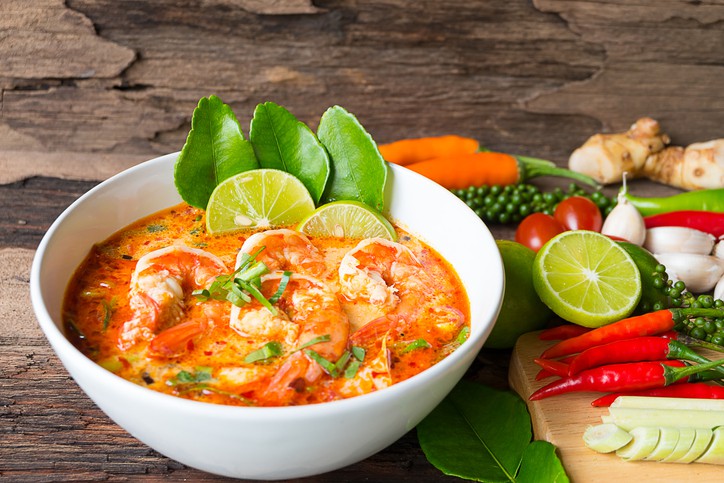 If you like shrimp, spice, and soup, you are going to love this classic Thai dish. Tom Yum Goong, Thai for spicy shrimp soup, is a favorite among visitors and locals alike. It is typically created with a variety of fresh ingredients including fish sauce, lime juice, lemongrass, chili, shallots, and kaffir lime leaves. It's filled with delicious prawns and mushrooms and finished off with a dollop of coconut cream. This Thai dish can be found in just about every part of Thailand, from the Southern islands to the major cities like Bangkok.
Yam Pla Dook Foo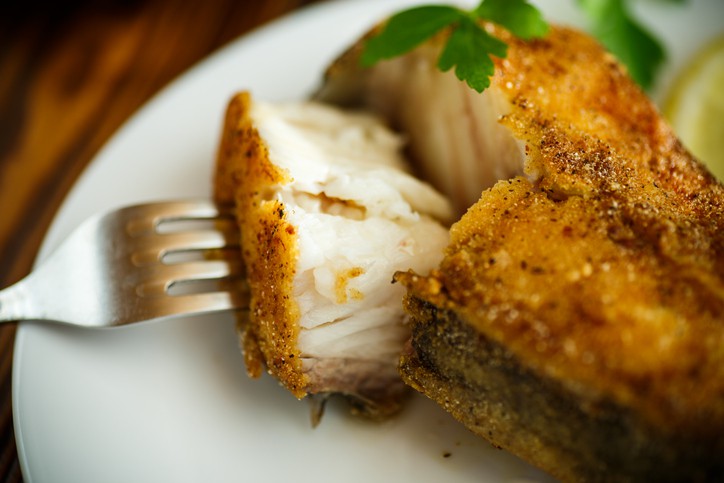 You are going to be in all your glory if you are a lover of fish and seafood dishes. Thailand is known for some of the most mouthwatering fish and seafood creations, so you'll want to make sure to sample all the iconic recipes, including Yam Pla Dook Foo. This dish, which translated to English means fried catfish with green mango salad, is an explosion of flavor that's routinely described as having a texture that is simultaneously crispy and fluffy. When the fish is served, it isn't presented to you whole — it is chopped into tiny pieces before being fried, thus giving it a light, yet crispy texture. Next, it is seasoned with ingredients that are both sweet and sour with a hint of spice. Paired with a green mango salad, this dish makes for a scrumptious, filling meal for lunch or dinner and is even more enjoyable with an ice-cold, local Thai beer.
Kae Jeow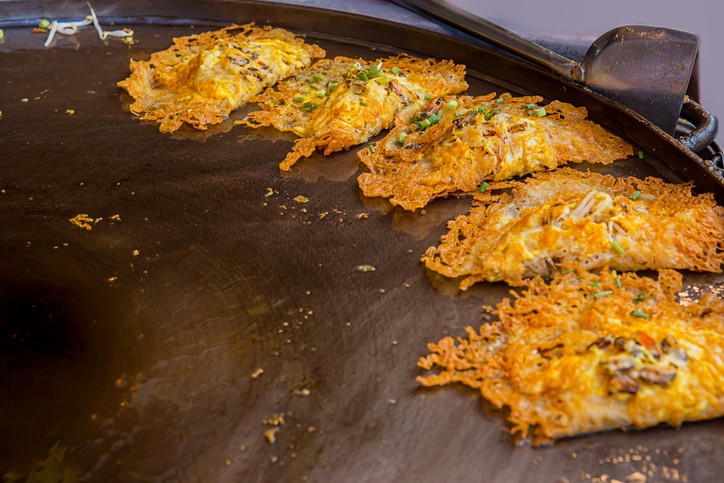 There are omelets and then there are Thai omelets, and when you are in Thailand, you simply must try Kae Jeow, a Thai omelet. The Thais serve their omelets over a bed of rice and topped with a sweet chili sauce. For a little more flavor, order a kai jeow pak and enjoy your Thai omelet with a variety of colorful vegetables.
Khao Soi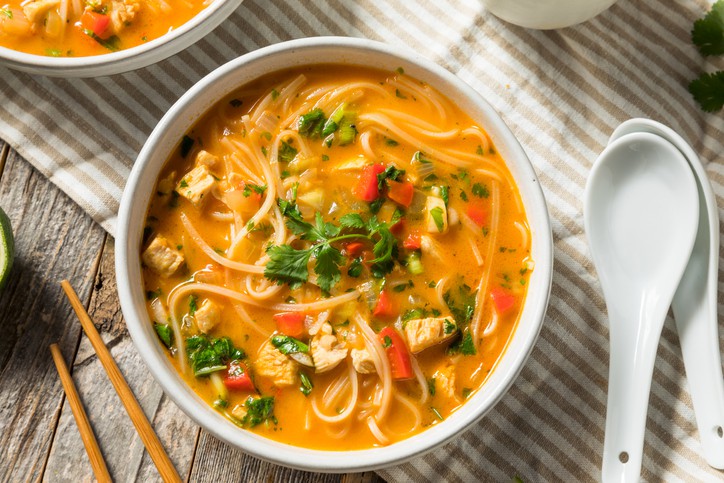 The Thais love creating spicy dishes, but they're also known for sweet creations, too, like Khao Soi, a creamy coconut curry noodle soup. Although inspired by the Burmese, this dish can be found throughout the northern regions of Thailand. When you try it, you can choose either a chicken, pork, beef, or vegetarian option. Egg noodles are added to the coconut curry sauce along with shallots, chillies, lime, and pickled mustard greens. If you want some of the best Khao Soi in the country, go to the Khao Soi mecca, Chiang Mai.
Signup for Vacation Deals
Exclusive access to private sales, customized specials & more