Visit Historical Cities Across Morocco
Africa is a fascinating continent, primarily because it is so vast and home to so many unique countries, all with dramatically different cultures and histories. What you find in Southern African countries, such as Botswana & Zambia, is so different from what you might discover in a Northern African country such as Egypt. If a trip to Northern Africa has piqued your interest, consider Morocco. In this post, we'll introduce you to some of the top cities to visit in this beautiful, and colorful country.
Marrakech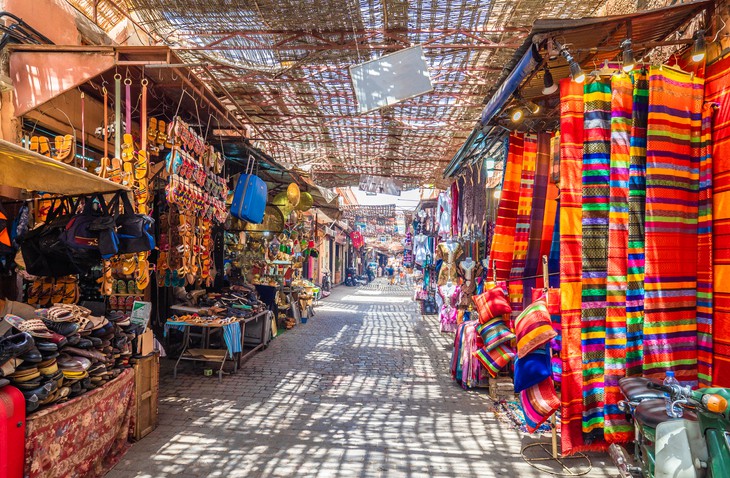 Located in the middle of the country, Marrakech feels like stepping into an entirely different world, in an entirely different place in time. Anyone visiting Marrakech simply cannot leave the city without doing some serious shopping. Head to the Medina to browse antique shops, pick up some spices, buy a camel leather duffel bag or purse, and purchase some beautifully detailed ceramic mugs or pottery.
Once you've packed in hours of shopping, head to a local café and sip some famous, authentic mint tea. After your first sip, you will understand the cultural obsession with this delicious, sweet, piping hot beverage. By late afternoon, return to your riad (an authentic Moroccan home) to freshen up and get ready for your night on the town. Take a taxi to the famous Jad Mahal nightclub and treat yourself to an evening of delicious Moroccan cuisine and a spectacular belly dancing show.
Casablanca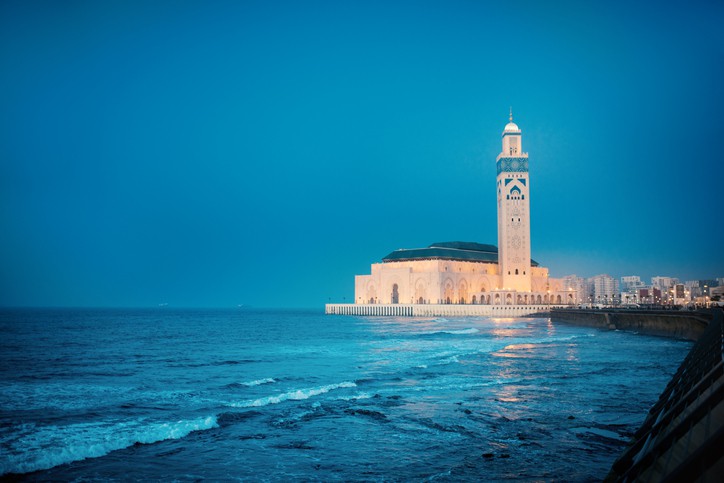 If you want a Moroccan vacation that includes stunning waterfront views, then Casablanca is the way to go. Avid sightseers will love the variety of historical landmarks, architectural structures, dining establishments, and mosques throughout the city. For your first stop, pay a visit to the world-famous Hassan II Mosque, a structure so large that more than 25,000 people can pray in it at one time (with 80,000 standing in the courtyard). When you're ready to squeeze in some serious beach activity, take a drive over to the beach neighborhood of La Corniche.

Along the Corniche Boulevard, you'll find a long stretch of quaint shops, eateries, bars, and other cultural establishments overlooking the Atlantic Ocean. Like Marrakech, Casablanca is another fabulous Moroccan city for shopaholics. Head to Marche Central, the best spot in the city for all kinds of shopping. Make sure to bring a camera with you; there is so much vibrant color you are going to want to capture in photos. At Marche Central, you'll find everything from fresh produce and seafood, to handmade jewelry, shoes, and other locally made creations.
Fez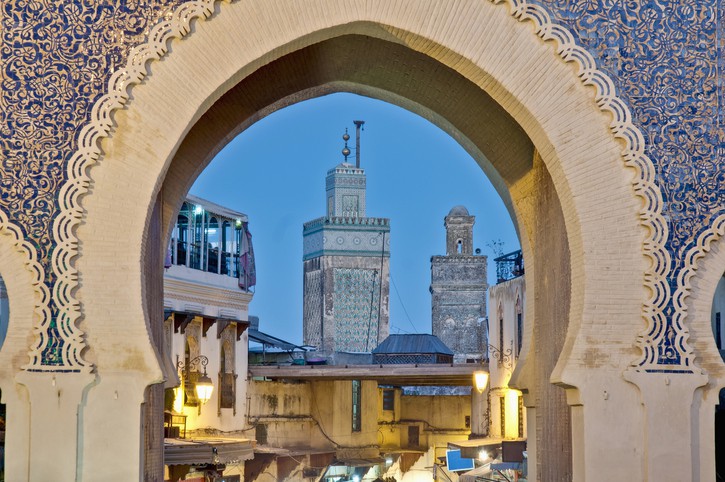 If you are planning a trip to Morocco that involves visiting multiple cities, you do not want to miss Fez. A visit to Dar Batha, a palace-turned museum, is an unforgettable experience that includes a tour of 14th-century artifacts like wood carvings, ceramics, carpets, and Moroccan tiles.
Another iconic experience is a day trip to the Chouara Tannery, where workers make beautiful leathers the same way they did hundreds of years ago. Finally, hike up the hill to the Merenid Tombs, where the skeletons of the Merenid Dynasty lie. Once you've reached the top of the hill where the tombs exist, make sure to drink in the stunning view of the 1200-year-old Medina.
Signup for Vacation Deals
Exclusive access to private sales, customized specials & more