Western Caribbean Cruise: Grab Your Sunscreen & Beach Shoes
A cruise to the Caribbean is a perfect escape to paradise. With so many options though, you might be sweltering under the pressure (pun intended). We've put together a list of popular spots in the Western Caribbean you can pass through on cruises, with great sightseeing activities and ideas.
Dozens of cruises head to the Caribbean every day, so you can choose the perfect length and itinerary for your interests. Check out cruises with longer and even overnight stays in tropical destinations to create an even better experience.
Roatan
Almost 40 miles of striking beaches and emerald waters greet you at the port of Roatan, a beautiful island off the coast of Honduras. With sand and beautiful beaches on all sides, you can take advantage of innumerable water sports or relaxing beaches.
Home to 50,000 friendly residents, find a plethora of shore excursions for everyone from families to couples on a romantic getaway. One of the world's largest coral reefs, you can snorkel and scuba dive through crystal clear waters teeming with schools of fish and sea turtles.
Montego Bay
The second-largest city in Jamaica, Montego Bay is home to local cuisines, festivals, and great parties on the beach. The beaches are located near all the action, a perfect location for anyone interested in experiencing both water activities and a bustling city.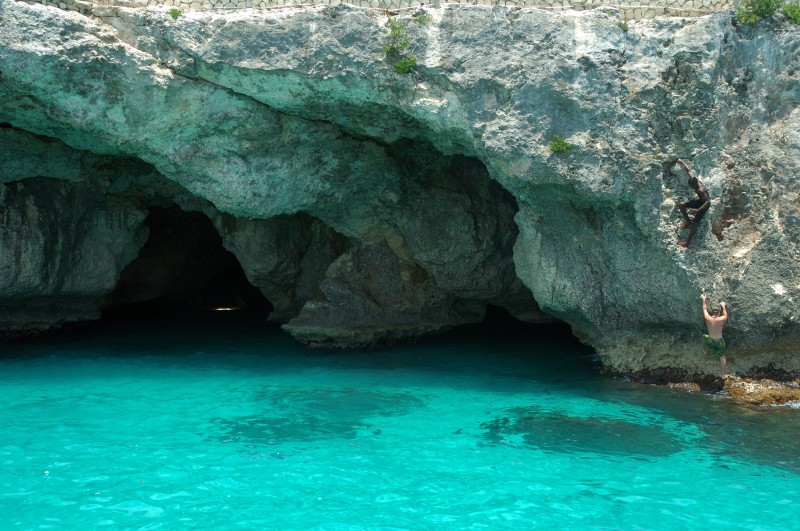 Take your pick of world-class golf courses near the city center or stroll around town and enjoy duty-free shopping. You'll hear popular reggae music from beachfront bars around town with party atmospheres and flowing drinks. Take a tour around historic sites throughout the city and end with a relaxing stroll down the beach. Famous for its sugar (and therefore rum), we're sure you'll have a great time.
Belize City
Great for those on a historical getaway, Belize city offers Mayan ruins just outside of town, perfect for sightseeing and archeology lovers. The country is full of lush forests, much of it protected by the government to keep native animals and plants thriving. You can find plenty of nature excursions right near port, offering hiking and tours through the forest.
For water lovers, Belize boasts over 150 miles of reefs off the coast great for snorkeling and scuba diving. You can charter a trip to the famous Blue Hole, off the coast. This attraction offers diving and stalagmite sightings, along with beautiful, if not eerie photos. If you're looking for great shopping and sightseeing explore the old colonial streets and buildings.
Costa Maya
Made with tourists in mind, this beach town on the Mexican peninsula features paved roads, drinkable tap water, and pedestrian walkways. Bars and popular restaurants abound, and it doesn't take much to find them.
Scattered along the beach, you'll discover resorts that offer day passes and plenty of water sports for the whole family to enjoy like banana boats and jet skis. Rent an ATV or catamaran for an exciting day excursion. Catch a bus out to the ancient Mayan ruins dating around 350 A.D for a great trip to experience Mexican culture.
Grand Cayman
The Cayman Islands are famous for energetic activities and experiences, and Grand Cayman is no different. For nature lovers, trek down the Mastic Trail, a 200-year-old path with rare plant life and easy enough for beginners. The trail is free too, so you can spend that money on drinks by the beach. Speaking of, check out Seven Mile Beach, exactly what it sounds like with the added benefit of popular bars and restaurants scattered throughout.

For a more adventurous crowd, head to Devil's Grotto, a dive spot with grand rock formations and colorful fish. Great for beginners is Eden Rock, a snorkeling spot next to Devil's Grotto with turtles, barracuda, and plenty of fish.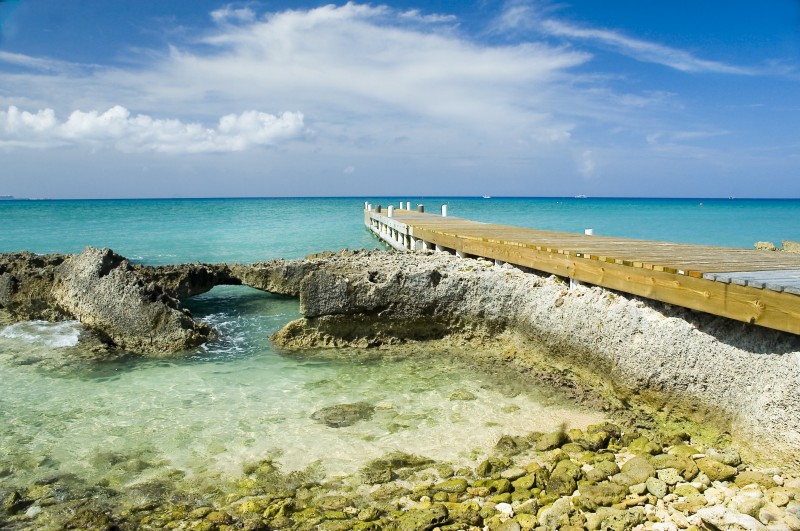 Signup for Cruise Deals
Exclusive access to private sales, customized specials & more